In Savannah Georgia, you can explore the Historic District on foot, by carriage, trolley, or bus. Visit River Street and shop on River Boat Cruises on the Savannah River.
Spend an afternoon on Tybee Island, Savannah's beach, and the Savannah College of Art and Design Museum of Art. Paula Deen's own restaurant, Lady and Sons, is a great place for lunch.
Take a tour of the Savannah History Museum. Discover Savannah's 22 Squares, each with a unique sculpture or monument honoring their contribution to Savannah's history, and enjoy the art. City Market is a great place to shop and eat.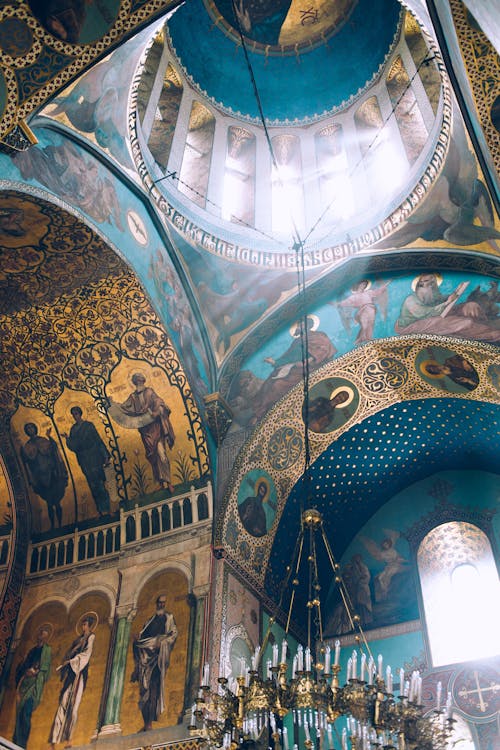 1. What Is There in Georgia?
The answer is what is not there in Georgia? Everything is there in Savannah, Georgia. Attractions and entertainment, Arts and Culture, Film, History and Heritage, Live music, Shopping, Guided tours, Events and Festivals, Spas, Parks and Trails.
This article helps you to find the top things to do in Savannah, Georgia.
2. The Top Attractions in Savannah, Georgia
Among the city's many attractions are the city squares, historic homes, beautiful beaches, River Street, City Market, Old Fort Jackson, Telfair Museum of Art, SCAD Museum of Art, Savannah History Museum, Andrew Low House, and Tybee Island Lighthouse and Museum.
In addition to the town's River Street and City Market, visitors can visit Fort Pulaski National Monument, Lady and Son's Restaurant, the Savannah Theatre, Bonaventure Cemetery, and Forsyth Park.
2.1. Savannah River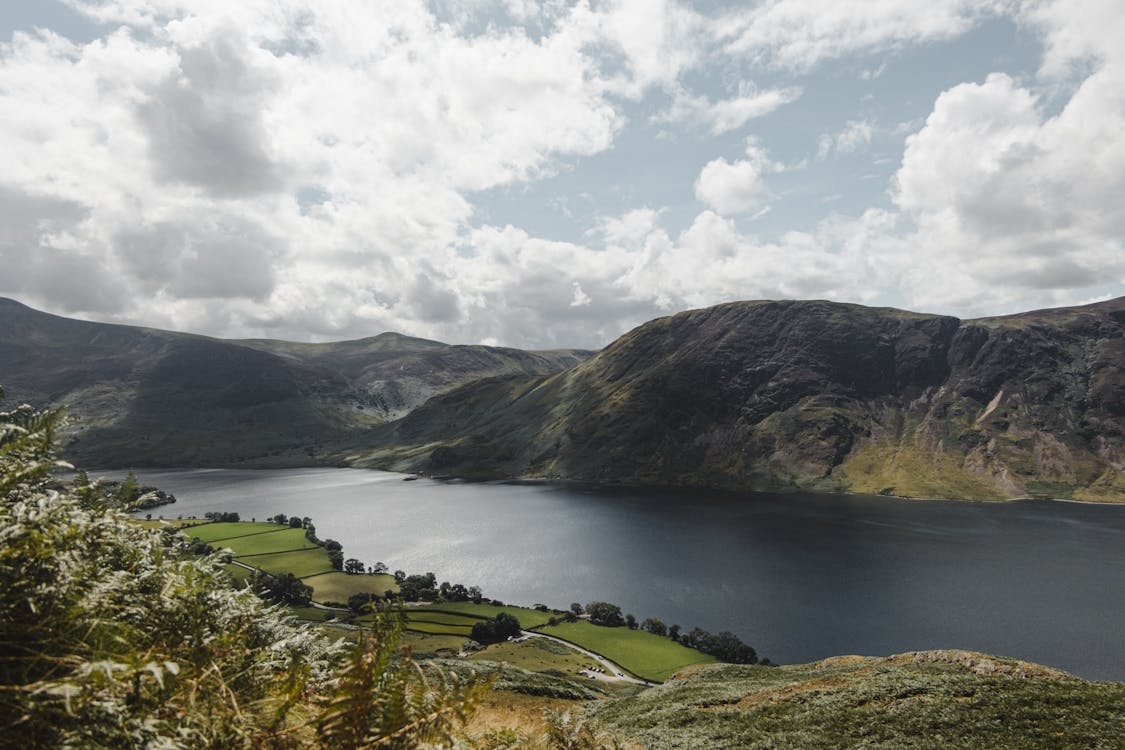 There are many recreational opportunities available on the river. Waterfalls and rapids along the tributaries of the Chattooga and Broad Rivers at the summit of the basin make whitewater kayaking and rafting a high-level activity.
There are many lakes of great beauty and size in the upper basin. Swim, fish, and camp in state parks and on public lands. Among the most popular water sports are powerboating, sailing, wake surfing, skiing, and windsurfing.
2.2. Savannah Historic District
Savannah's Historic District combines cobblestone streets with manicured gardens, oak-shaded parks, and Spanish Moss-drizzled parks in one of the world's most beautiful cities. There is something for everyone in Savannah's Historic District – art, culture, festivals, concerts, live theater, outdoor cafes, fine dining, and true Southern hospitality.
More than 20 city squares in Savannah's Historic District include forts from the Revolutionary War and Civil War, churches, mansions, and monuments, making Savannah a nationally important cultural and historical destination.
2.3. River Street
Along the broad Savannah River, River Street is a shimmering, multifaceted gem. There are quaint, charming brewpubs, quaint shops, yummy restaurants, unique nightclubs, elegant inns, and hotels housed in the century-old buildings that were cotton warehouses.
As one of the busiest ports in America, River Street is a great place to cruise on the river that made her famous or watch ships come into one of the busiest ports in America.
2.4. National Historic Landmark District in Downtown Savannah
In downtown Savannah, you'll find a unique blend of historical significance, southern charm, and urban bustle. The National Historic Landmark District in downtown Savannah has landmarks on nearly every corner.
You can explore more than 100 shops and boutiques as well as 22 park squares, museums, monuments, and 18th-century homes. Discover the beauty of Savannah's stunning homes and cobblestone streets on a ghost tour, take a ferry ride on the Savannah River, and join a ghost tour.
2.5. Forsyth Park 
This lush Forsyth Park is the perfect peaceful retreat with its coffee shops and Forsyth Farmers Market every Saturday. There's a white half-shell theater, tennis courts, basketball courts, playgrounds, and the Confederate Memorial. The park also offers shady rest areas and, for tanning enthusiasts, expansive sunbathing areas.
With 30 acres dedicated to Georgia's 33rd governor, Forsyth Park has everything! At the northern edge of the park stands the city's most famous iconic fountain. It inspires contemplations, selfies, vow renewals, and marriage proposals. It is located on the north end of the park.
In the summer, the iconic fountain is often the scene of proposals, engagement shoots, and weddings, thanks to its beauty and romantic aura. Some days you'll find art students sketching their surroundings from a nearby bench while local artisans compete with a lively trumpet accompaniment.
Basketball and tennis courts can be found at the southern edge of Forsyth Park and the Saturday Farmers' Market, extra parking, and two Savannah institutions: Brighter Day Natural Foods and the Sentient Bean, serving delicious vegetarian fare.
Forsyth Park is home to many of Savannah's most anticipated events throughout the year, including the Sidewalk Arts Festival (April), the Savannah Jazz Festival (September), the Savannah Philharmonic Orchestra Picnic in the Park (October), and the Rock 'n' Roll Marathon (November).
Forsyth Park's winding paths and shady areas are best explored with a friend, a book, or a coffee. It will be so worth it.
A children's playground is available for both little ones and bigger kids. East of the park, there is a concert and event space, and west is a fragrant garden for the blind. On the fourth side of the fragrant garden, bordered by an ornamental iron fence, are three wells containing the fragrance of the many scented plants.
An old iron gate from the Union Station is an attractive addition to the entrance of the garden. While walking south, more and more green fields open up along both flanks of Forsyth Park, beckoning to be played, napped, sunned, sunbathed, and sat upon.
2.6. Historic Sites in Savannah
2.6.1. Bonaventure Cemetery Savannah
The Bonaventure Cemetery is one of the most popular historical sites in Savannah due to its unique Southern Gothic architecture. The Bonaventure Cemetery beauty has been captivating guests since its establishment in the late 1700s when John Berendt's "Midnight in the Garden of Good and Evil" made it famous.
Here you can find the resting place of famous lyricist Johnny Mercer.
2.6.2. Girl Scouts Savannah
Among the most significant destinations in the world for Girl Scouts, the Juliette Gordon Low Birthplace in Savannah is a must-see for everyone who explores Savannah's history.
The First Headquarters of American Girl Scouts, now one of the historical sites in Savannah, Juliette Gordon Low Birthplace, is located at 330 Drayton Street, Savannah, Georgia 31401. It is situated in historic downtown Georgia and is owned and operated by Girl Scouts of Historic Georgia.
Juliette Gordon Low Birthplace is a historical site in Savannah, Georgia, owned and operated by Girls Scouts of the USA for more than 60 years, that provides rich stories, unique collections, and inspirational experiences that reflect the arc of Juliette Gordon Low's life.
2.7. Juliette Gordon Low
Juliette Gordon Low founded Girl Scouts of the USA. She began the Girl Guide movement in England in 1911 after being inspired by Lord Baden-Powell, the founder of the Boy Scouts.
Her devotion and tireless organizational efforts during the early years of the 20th century are what most distinguish her from other founders.
2.8. Tybee Island Savannah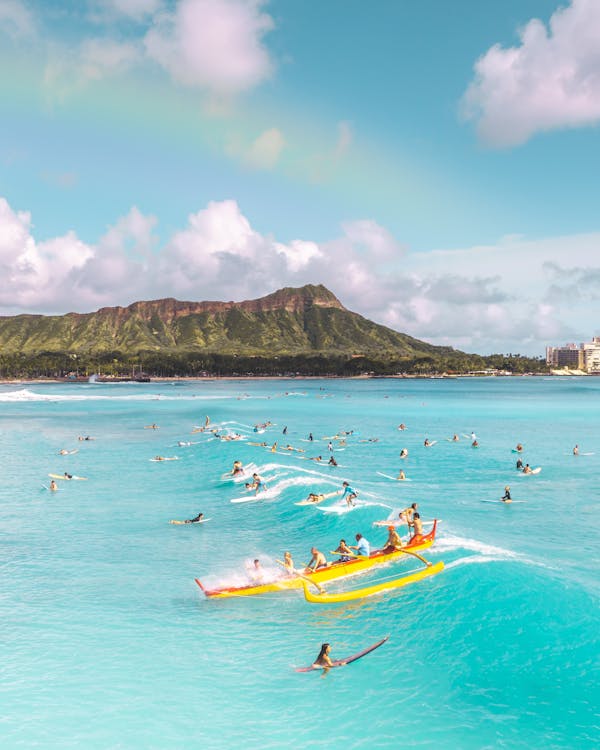 Tybee Island offers a variety of outdoor activities. The piers in the area are great for fishing, so take your reel and enjoy an afternoon of relaxation. For a stroll through South Beach, visit Tybee Island Pier and Pavilion. Tybee is also home to several peaceful parks and playgrounds where you can enjoy the summer sun. Jaycee Park offers five jogging trails, a scenic waterway, and pickleball courts in the northern part of the neighborhood. In Mid Beach, Memorial Park offers an ideal setting for free tennis, volleyball, and basketball games.
Enjoy Tybee Island's magnificent shorelines without thinking twice and bask in the sun. With five beaches in Tybee, the shoreline stretches for over three miles. You can spend a day exploring them all or just one!
Have you ever heard of Tybee Island as a pivotal location in the American Civil War? A significant harbor defense structure of that era, the Fort Pulaski National Monument was considered one of the best in the country. Guests can walk along nature trails, explore a hidden beach, and discover the fort's history for a small entry fee.
2.8. City Market Savannah Georgia
Georgians gathered here many centuries ago for groceries, services, and other items. The Savannah Farmers' Market thrived despite the Civil War, two fires, and the great hurricane of 1896.
There are several popular restaurants, art galleries, and shops in City Market. Pedestrians flock to the shaded courtyard between historic Ellis and Franklin Squares and historic storefronts and warehouses.
2.9. Mercer-Williams House Savannah
Johnny Mercer, the great-grandfather of famous lyricist Johnny Mercer, owned the Mercer-Williams House, designed by New York architect John S. Norris. It is one of the most beautiful houses in Savannah, Georgia.
Private pieces from Mr. Williams' collection decorate the Mercer-Williams House. Collections include Regency and Empire furniture from the 18th and 19th centuries, portraits from the 18th and 19th centuries by Gilbert Stuart and Thomas Hudson, and Chinese export porcelain.
As part of the house's restoration, Jim Williams, one of Savannah's earliest private restorationists, began to work on it two years ago. In his thirty years of historic restoration in Savannah and the Lowcountry, Mr. Williams has saved more than 50 homes.
2.10. Georgia State Railroad Museum Savannah
Georgia State Railroad Museum, located in Tricentennial Park, is a gorgeous National Historic Landmark in the old Central of Georgia Railway Savannah Shops and Terminals. There is the opportunity to see historic railcars, test out a handcar, and have guided tours of a turntable that has a fully operational turntable.
2.11. Owens-Thomas House Savannah
Featuring a gorgeous Regency-style mansion built in 1819, the Owens-Thomas House allows visitors to explore the tumultuous relationships between some of Savannah's most powerful people and others in the early 19th century.
This historic Owens-Thomas House is only seven minutes from Telfair Museums' other two museums. Visitors take guided tours of the site, which features historic spaces filled with stories, decorative arts, interactive exhibits, and living museums. They learn about the people who lived and worked here 200 years ago, both free and enslaved, in Owens-Thomas House.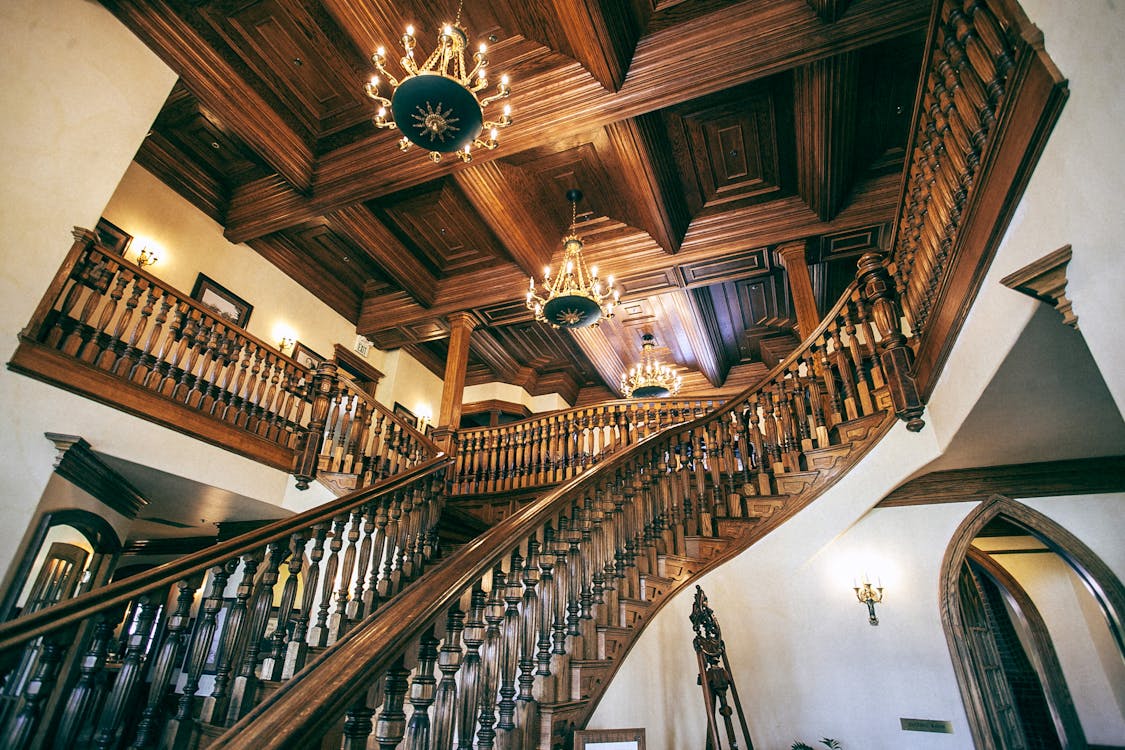 2.12. Sea Maritime Museum Savannah
Sea Maritime Museum of the Civil War is situated between the Holiday Inn and Gray restaurant in historic downtown Savannah. City Market and the Visitor Center are a few blocks north of Ships of the Sea.
Self-guided tours are available at the Sea Maritime Museum. It would be best if you planned on spending at least one hour exploring the galleries and gardens. The Museum's guided tours can be arranged in advance for groups of ten or more. Visitors of all ages can also take advantage of the Museum's many educational opportunities.
There is a wide variety of books associated with maritime life, art, and history in the Museum's gift shop. There are also books on Southern architecture, gardening, and history. All ages can find items related to the maritime theme of the Museum.
2.13. Old Fort Jackson Savannah
Georgia's oldest standing brick fort is Fort Jackson, a 207-year-old landmark. Children, adults, and families can enjoy engaging, interactive programs on the site about life as a soldier. The old Fort Jackson Museum offers guests the chance to watch cannon demonstrations using some of the oldest artillery in the Southeast and learn about various drills.
2.14. James Oglethorpe Savannah
The Georgia colony was conceived by visionary, social reformer, and military leader James Oglethorpe. As a result of his efforts in England, a colony in North America was established in the American colonies in 1732.
Later in 1733, he led the colonial expedition that landed at Savannah. After settling in Georgia, Oglethorpe spent more than a decade developing its economic and political infrastructure, defending it militarily, recruiting settlers, and generating support in England and other parts of Europe.
James Oglethorpe is a name that Georgians still familiarize themselves with. Many streets and parks bear his name in Oglethorpe County, two towns (including Oglethorpe), and Oglethorpe University. Oglethorpe's legacy can perhaps best be summed up by Georgians' remembrance of him as a man who would not quit and who lived by the simple but profound philosophy that life is about others, not about oneself.
3. Things to Do in Savannah Georgia Southern Cooking
Soul food, along with Savannah's food culture, is closely tied to the quintessentially southern cooking. Food preferences in the city encompass both traditional methods of cooking and a new, upscale take on popular southern flavors. It can be not easy choosing a place to eat in the historic streets since there are so many restaurants & bars.
3.1. Wilkes House Savannah
On Jones Street, you'll be a part of history through Wilkes House. Historic Savannah Foundation members saved and renovated the Wilkes House originally built in the late 1800s in the Pulaski Ward. On the ground floor of the building is the Mrs. Wilkes Boardinghouse Restaurant, which is probably more well-known. Currently serving as Savannah's most popular lunch destination, the hotel brings back a unique dining and lodging option.
Doors open at 11 a.m. sharp on 107 W. If you want to eat here, you'll have to stand in line. But remember, all the good things (and the fried chicken) will come to those who wait. During Thanksgiving, pass around large plates like a feast at one of their large ten-person tables and feel the true spirit of Southern hospitality. Southern Soul Food will occupy your thoughts for days with this family-style meal.
3.2. Olde Pink House Savannah
Savannah's Olde Pink House is one of the city's most popular restaurants serving Lowcountry cuisine. A national landmark mansion provides a sophisticated and historic setting for either lunch or dinner. You can also go back 200 years and spend an evening in the Olde Pink House cellar with a candlelit dinner & cocktails at Planter's Tavern.
An important feature is a Palladian window above the portico.
Olde Pink House offers new Southern cuisine in an elegant yet casual atmosphere, making it one of Savannah's best southern cooking establishments. Olde Pink House is known for its fine dining selections, such as Grilled Pork Tenderloin with Bourbon Molasses, Corn Bread Fried Oysters, and Crispy Scored Flounder with Apricot Shallot Sauce. 
3.3. Fort Pulaski, Savannah Georgia
The American Civil War shaped Fort Pulaski, but the characters, places, and stories that made it are still inspiring today.
Fort Pulaski is a permanent remembrance of one of Savannah, Georgia's most significant periods in history. With a rich history of protecting the Savannah River for over 150 years, Fort Pulaski's heritage continues to be passed down through the people, places, and events that shaped its development. From construction to wars and occupation, you can find out more about Fort Pulaski.
National Monument conserves and interprets significant vantage points in the history of the United States. The environment has a powerful impact on us. Our ability to better connect with our past is enhanced when we stand in an area where historical events unfolded, and we can see, touch, smell, and hear everything around us.
There is a storied history behind Cockspur Island National Monument, which tells stories of those who have lived here at one time or another. Throughout Fort Pulaski's history, enslaved men and military engineers built the fort, as well as people who sought refuge within it.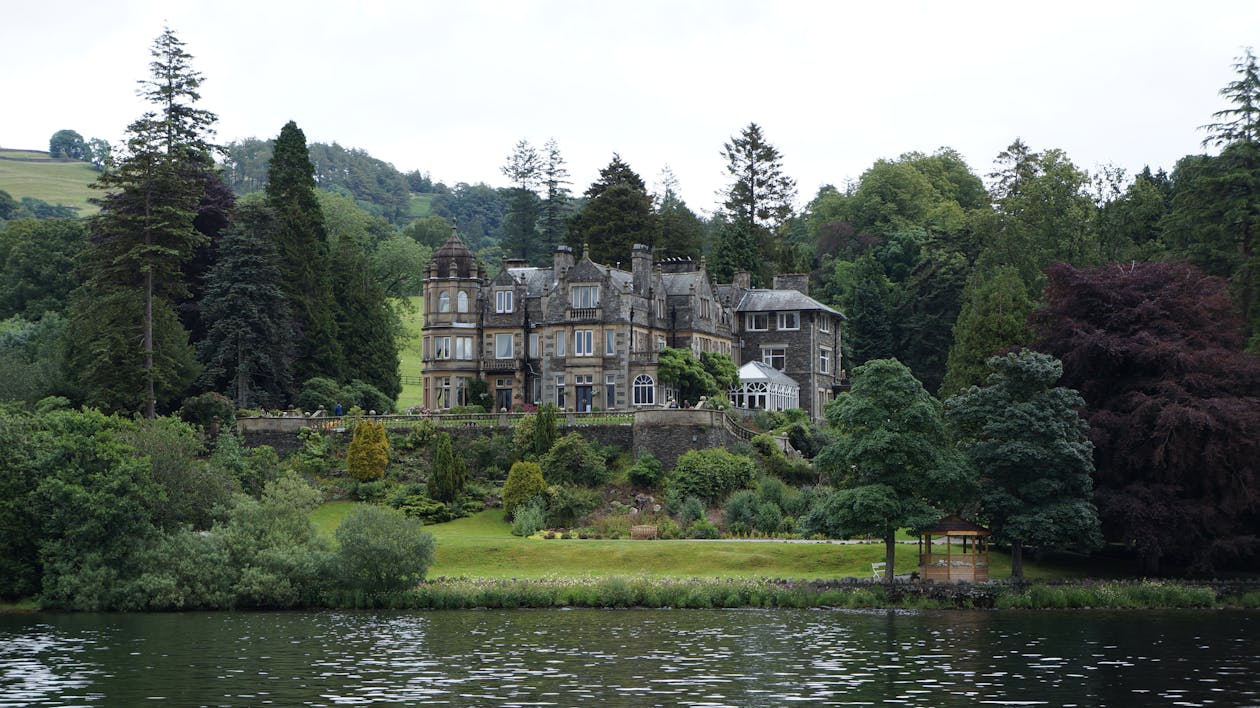 3.4. Underground Railroad Savannah
During the Civil War, enslaved people sought freedom by escaping from slavery on the Underground Railroad. Civilians helped slaves flee safely by opening their homes and businesses to move them to safe destinations and eventually free them.
Fort Pulaski was the destination of many enslaved people whom March Haynes, a former slave, guided. Fort Pulaski, controlled by the Union Army, would host hundreds of escaped slaves under cover of darkness. Following their emancipation, the slaves settled into a simple, self-sufficient life in the fort's construction village, along the Georgia coast occupied by the British.
Fort Pulaski's first colored troop division was formed due to the arrival of many of the men there during the Civil War. Late in the war, these men served with the 1st and 3rd South Carolina Volunteers.
On the vast Underground Railroad network, General David Hunter's orders led to the freedom of hundreds of former slaves at Fort Pulaski and Cockspur Island–one of the southernmost points on the vast Underground Railroad network.
3.5. Historic Homes
The historic district of Savannah, Georgia, is one of the best-preserved in the country. Residents who were forward-thinking enough in the 1960s to save historic homes from destruction would not have been able to do it.
Historic Savannah Foundation manages several historic homes independently, while others are handed over to third parties. The homes that were once homes have been turned into museums, inns, and even restaurants.
3.6. Tricentennial Park Savannah
A trio of Savannah museums. Boulevard. A history spanning three centuries. This is how Savannah's Tricentennial Park got its name. It is one of the most popular museums in Savannah, located across the street from the Martin Luther King Jr. Visitor's Center. Besides the Battlefield Memorial Park and Savannah History Museum, it is also home to the Georgia State Railroad Museum and Savannah Children's Museum.
3.7. Savannah Georgia Art Galleries
In the Southeastern United States, Savannah is a significant center for arts and culture. The Savannah College of Art and Design is one of the most important influences on the city's artists. It is no wonder that this is a great place for window shoppers, with so many art museums, artists, local students, and beautiful scenery. There is a combination of fine arts and crafts in every Savannah gallery.
3.8. Georgia Historical Society
This statewide institution formally acknowledges the Georgia Historical Society as the foremost independent organization in Georgia for collecting, exploring, and preserving its history. There are few collections in the nation dedicated exclusively to Georgia history as those at the Historical Society. The Historical Society, founded in 1839, is the oldest continuously operating historical society in the South.
3.9. Savannah Waterfront
At Savannah Waterfront, you can find over 70 shops, galleries, restaurants, pubs, and hotels nestled between new buildings and former cotton warehouses.
As a non-profit organization, Savannah's Waterfront is dedicated to promoting our region to the public throughout the year, preserving the area's historical value, maintaining its scenic beauty, and activating its public spaces. Savannah's Waterfront is always a great place to visit!
3.10. Sorrel-Weed House Savannah Georgia
You won't find a more breathtaking and period home anywhere in North America than the Sorrel-Weed House. See why it is one of the most important Georgian houses in the country!
In this 60 minutes guided tour of Sorrel-Weed's historic house, you will be able to:
Architect Charles Cluskey also designed the Georgia Governor's Mansion in Milledgeville, a stunning Greek Revival mansion constructed in 1838 by the famous Georgia Greek Revival architect Charles Cluskey. The fascinating 1838 building provides a terrific view.
The 1830s period antiques can be found here.
During the War Between The States (1861-1865), hear the story of Francis Sorrel's family, including his son, who served under Gen. James Longstreet in the Army of Northern Virginia.
3.11. Pirates House Savannah
With a bounty of delicious food and drink as well as rousing good times, The Pirate's House in Savannah has been welcoming visitors since OnOn the River Savathe Pirate's House Savannah, the Pirate's House started as an inn for seafarers. It soon became a gathering place for bloodthirsty pirates.
3.12. Ellis Square Savannah
Kids are welcome to run through the water fountain, and picnic tables, chess sets, and CAT bikes for rent are available at Ellis Square. One block east on West Congress Street is Paula Deen's The Lady and Sons restaurant, located at the entrance to City Market on the park's west side.
3.13. Savannah Georgia Ghost Stories
As one of the most haunted cities in America, Savannah is well known for its hauntings. Poet Conrad Aiken's Savannah, Georgia Haunted House is one of the most haunted houses in Savannah, Georgia. There is a possibility that ghostly presences can be seen in Savannah's historic buildings and cemeteries. You need to visit some Savannah haunts, whether you're a ghost hunter or a lover of ghost stories.
Ending Line
Savannah is a place of beautiful beaches, marine animals, live music, and natural wonders. This place is a must-visit to experience every adventure. So, make a to-do list and visit Savannah!
Click here to read about the best restaurants in Savannah.
Originally posted 2021-07-19 11:09:41.