The name Washington Arts Centre Theatre reminds us of George Washington, and he is undoubtedly linked to the name because his family formerly resided here. 
1. What Is a Theatre?
Music, dance, and acting are all present in every human culture. Moreover, since ancient times humans have been performing arts professionally.
So they started to reserve particular places for these art performances, such as open stages, buildings, theatres, opera houses, etc. We have been familiar with street shows, tent shows, and circuses for ages.
'Theatre' is used as a collective name for art forms that use live performers. Usually, actors or actresses exhibit real or imagined incidents before a live audience through gestures, speech, song, music, and dance. They exhibit their talents in a distinct place known as the stage. 
2. History of Washington Arts Centre Theatre
There is a distinct history associated with the Washington Arts Centre Theatre. It presents a series of continual programs, including theatre, music, dance and comedy, film, and exhibitions. It is also an abode of artists' studios, a recording studio, and rehearsal rooms. 
The area was formerly a mining site. However, by the 1980s, the activity had ceased.
The concept of a new Arts Centre in Washington was derived in 1972. They were remodeling the city during that period, and an old farm was converted into an arts center.
The original name of Washington Arts Centre Theatre was Biddick Farm Arts Centre. It has gone through several embodiments before reaching its current state – a lively multi-arts center. 
The center is open for private and corporate functions. Furthermore, it comprises a cafe and an award-winning bar. The Sunderland City Council manages the Arts Centre now.
Since 1985, the center has hosted thousands of events. What adds to the charm of this Arts Centre is its unique style. Since it was an old farm earlier, they tried their best to maintain the quaint style of the building.
They converted the main barn into the theatre and retained the authentic stone walls with unparalleled ambiance.
It functions as a multipurpose venue, ideal for live performances, conferences, weddings, birthday parties, and other festivities.
If you are up for a theatre-style conference, this is the most suitable place. It can accommodate up to 120 people for tiered seating and up to 80 for the cabaret-style.
They built a multifunctional space sector from the low barn that can be used for various purposes. In addition, the cowsheds were refurbished to artist's studios.
The central creative core of the building, the Gallery, offers a light and lofty raftered space.
It is an exciting place to relax in the sunshine, especially on hot summer days.



Photo by Ibolya Toldi from Pexels
Arts Centre Washington aims to give a mixed program of artistic events and activities for all community members. They accommodate space for their community to experience and participate in the arts.
3. Washington Arts Centre Theatre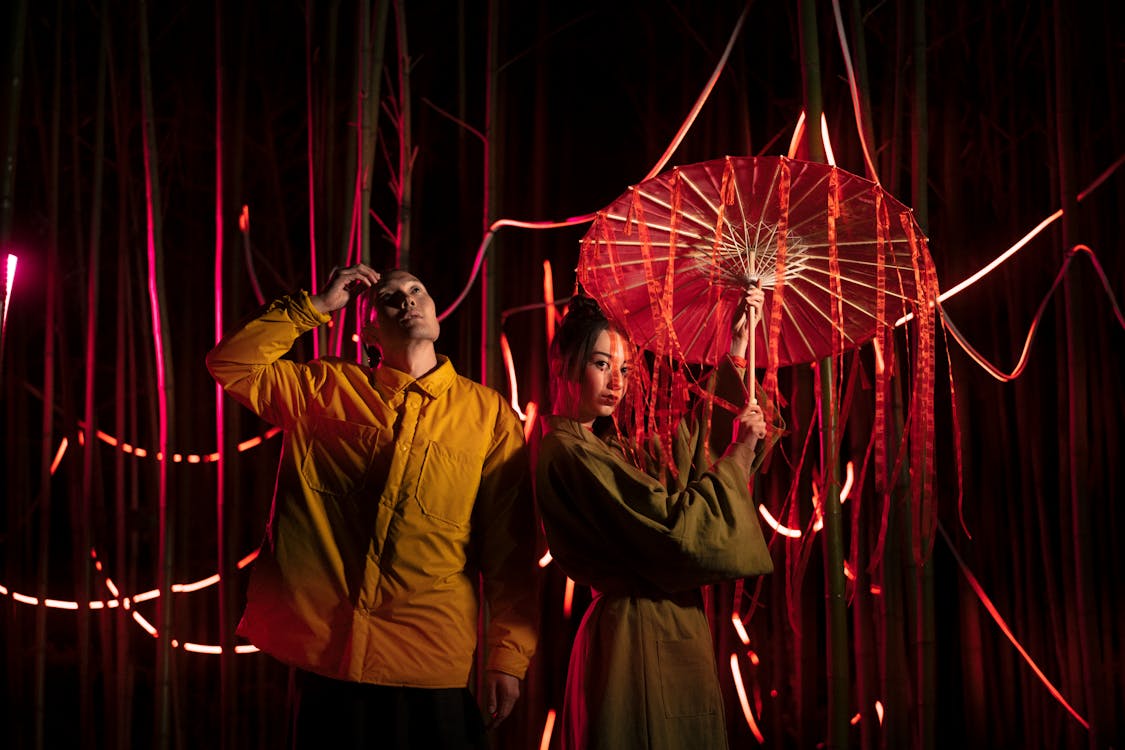 It provides prolific learning and participation programs for young people and adults. The Arts Centre delivers these sessions; their studio partners and external practitioners also take classes.

Some of these programs are:
3.1. Oil Painting Class
The class is designed to suit every level of learners. They provide a friendly and supportive atmosphere for learning. 
Experienced art tutors will help you refine your techniques in watercolor and oil painting. They will teach you composition, shading, reflection, and light, and how to apply them to your craft.
3.2. Washington Youth Theatre
Washington Youth Theatre provides weekly sessions for 8-16-year-olds to rehearse and improve their theatre skills. Participants can take part in drama games, drama sketches, and role-plays every week.
These theatre classes are intended to encourage young people to boost their confidence and make new friends.
3.3. Watercolor Classes
Experienced tutors take classes here. These sessions are also designed for people of all levels. They provide a friendly and supportive ambiance for learning. You will get opportunities to learn about composition, shading, reflection, light, and all techniques related to water coloring.
3.4. Life Drawing Class
These classes help you learn life drawing classes from a life model with various poses. In addition, they teach life drawing tips and techniques.
3.5. The Actors Forge Foundations Course
This course is designed to introduce the diverse forms and methods that make up the art of acting. Actors, those new to the craft, and those looking to renew or refresh their skills can enroll in the course.
3.6. Right Track
Right Track Music project is intended for young minds who are interested in songwriting and music production. In addition, music enthusiasts can improve their music skills and meet people with similar interests here.
This program is supported and funded in partnership with Sunderland Music Hub. It tries to produce students with a high level of music tuition. It focuses on giving mentorship in the fields of composition, recording, music collaboration & music performance.
3.7. Youth Arts Exhibition
Every year, Washington Arts Centre Theatre conducts a Youth Arts Exhibition supported by Sunderland Culture. It is an excellent platform for young people across Wearside to exhibit their inspiring talent.
The Youth Arts Exhibition celebrates its 26th successful year now. Sunderland Museum inspired this year's exhibition themes and Winter Garden's online exhibition- Paint the Town in Sound.
4. Sunderland Culture
'Sunderland Culture' manages Sunderland's most important cultural assets and activities. It is created to bring together the city's creative areas and recognize their artistic potential.
The venues that come under Sunderland Culture are:
Arts Centre Washington
National Glass Centre
Northern Gallery for Contemporary Art
Sunderland Museum & Winter Gardens
Sunderland Stages
Sunderland Cultural Partnership
The Fire Station.
4.1. City-Wide Programme in Sunderland Culture
Sunderland Culture's City-wide Programme offers various breathtaking events like high-wire spectacles across the River Wear. In addition, it exhibits intimate theatre performances in hidden spaces.
It conducts many amazing outside events. 
4.1.1. Online Creative Business Advice Surgeries
This program is intended to support the development of artists and creative businesses in Sunderland. The free guidelines extend from remodeling to business planning and marketing.
This session aims to help creative businesses and individual creative practitioners work on unique challenges faced at this challenging time.
4.1.2. Online Creative Business Planning Sessions
This session is to guide creative businesses and organizations on how to take advantage of new opportunities. In addition, they will guide how to sketch out the business plans using a technique known as the Business Canvas Model.
This tool helps the participants to set up, expand, or change the direction of their creative business or organization.
The Fire Station is the newest venue in the Sunderland Culture. It is a center for performance in the city center, extending to dance classes, theatre workshops, and the Heritage Centre.
4.1.3. Sunderland Museum & Winter Gardens
Sunderland Museum & Winter Gardens is a perfect family outing place. It provides plenty of activities on four floors of galleries and exhibitions. 
Its special exhibitions highlight both local and national collections. In addition, it conducts astonishing events and activities for all ages regularly.
4.2. The New North Contemporary Art Gallery
The New North Contemporary Art Gallery reopened at the National Glass Center in March 2018. The gallery's opening event recognized the achievements of artists from the northeast of England.
They also celebrate the 50th anniversary of NGCA in 2021, one of the first contemporary art galleries in the UK. In addition, NGCA partnered with the National Glass Center to open a new contemporary art collection for the city of Sunderland.
4.3. The National Glass Center
The National Glass Center is an iconic free cultural attraction on the banks of the River Wear. It celebrates the origin, development, and history of Sunderland glass manufacturing.
Visitors can explore the city's rich history of glassmaking. In addition, they can enjoy its international exhibition program, showcasing the work of contemporary leading glassmakers and ceramic artists.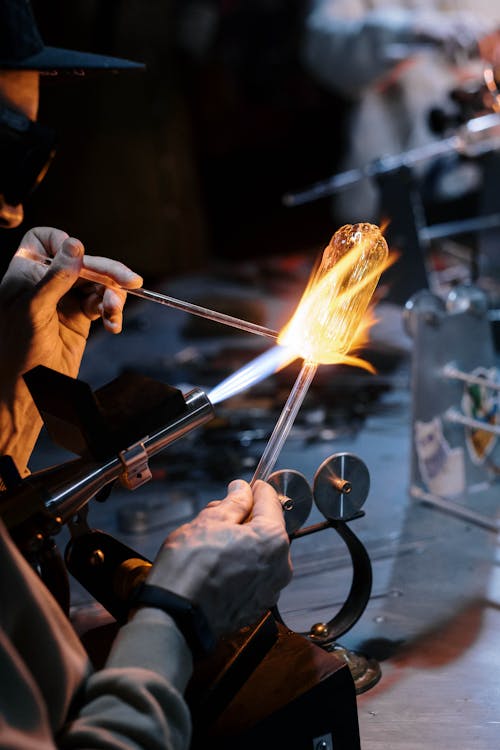 A glass-blowing course is offered for visitors. You can take one of their glass-making, jewelry, or craft courses with your family too.
You can feel the heat of the glass-making 1100-degree oven through one of their free daily glass-blowing demonstrations. 
5. Conclusion
Sunderland City Council funds for the Washington Arts Centre mainly. Arts Council England and the Northern Rock Foundation also fund special programs and projects.
Art forms can be visual or performing. Washington Arts Centre Theatre provides every kind of art experience to its viewers. It awakens the artist inside you.
Location:
Sunderland Culture Limited 
Northern Gallery for Contemporary Art / National Glass Centre
Sunderland,
SR6 0GL
Originally posted 2021-06-24 14:25:56.