Ready to be amazed at some of the most romantic getaways in Washington State? 
Exploring beautiful mountains, rainforests, coastlines, islands, national parks, apple orchards, and engaging in outdoor activities and adventures will make for romantic getaways.
Moreover, now is the season of love.
If you're looking out for a valentine's destination, then you've already found one, and if you're a solitary traveller, this trip is going to be worth it.
Couples can't miss the chance to sit together basking under the sun on white-sand beaches, salty smell in the air, or you wandering holding hands in a huge apple orchard with the glorious red apple hanging from high tree branches; you can also try watching majestic whales emerging out of sea every now & then inhaling air.
So here are 19 Romantic getaways in Washington. Glance a look to decide your next trip.
Romantic Getaways in Washington State:
1. Kalaloch Lodge, Olympic National Park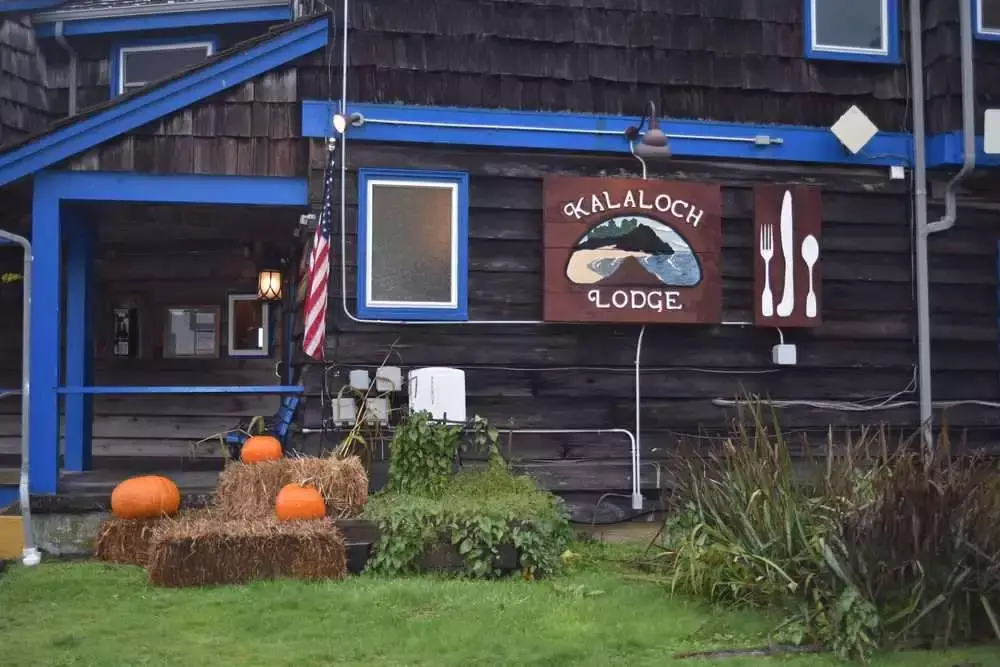 Address: 157151 US-101, Forks, WA 98331, United States
The lodge offers top-notch luxurious accommodations and umpteen amenities. Set near the long beach of the great Pacific Northwest and the Olympic Mountains, it provides a captivating view of the sea stretched limitless before your eyes.
A peaceful and comforting space situated at the heart of Olympic National Park is truly a haven for couples to get a cosy romantic escape from the clutches of work and stress. Apart from the seashore, the resort is surrounded by emerald wilderness.
It's loaded with activities like swimming, whale watching, hiking, clamming, tide pooling, and numerous fishing spots. Situated midst of a national park gives you a unique opportunity to watch out for puffins, sea otters, eagles, and other variety of wildlife thriving in there.
Not- to forget, the delicious menu offered by its restaurant is mouth-watering. The creekside Kalaloch lodge restaurant will sweep you off your feet with their local cuisine.
2. Motif Seattle, Washington State
Address: 1415 5th Ave, Seattle, WA 98101, United States
An ultimate romantic getaway and a living definition of affluence and richness, it is packed with deluxe rooms lying and natural beauty in the city of Seattle.
It provides you with all high-tech equipment like iPods docks, mini-fridges, coffeemakers, big-screen OLED TVs, and an automatic lighting system.
Breathtaking modern artworks adorn the walls of the main lodge, making it an exceptional choice. The art pieces are original, with antique furniture displayed under excellent illumination.
Turn towards the window to witness the astonishing beauty of mountains and the hustle-bustle of city life, an example of ultimate charm for a romantic getaway.
Besides, the hotel is pet-friendly, so you don't have to worry about leaving your pets to your neighbours; they can also be your partners in this experience.
A steamy bath is what one needs to dissolve the tension from their bodies, and this is precisely what this hotel provides, along with a relaxing sauna bath and a golf course.
The restaurant at the back of the hotel is in itself another wonder, with a bright fireplace, savouring cuisine, a cocktail bar, patio, and shuffleboard.
3. Marcus Whitman Hotel, Walla Walla
Address: 6 W Rose St, Walla Walla, WA 99362, United States
The historical city of Walla Walla beholds this another creation. Furnished with a modern structure style antique furniture with sophisticated detailing, it is another luxurious creation in Washington.
Its award-winning status speaks of itself, with AA-grade services, a modern conference centre, upscale Spa, and a private whirlpool spa bath with an opulent look.
Rooms are furnished with ultra-modern amenities ranging from television screens, fridges, coffeemakers, king-size beds, and free wi-fi. Etched craftily in a 1920s brick architecture, two major highlights of this place worth mentioning are-
Decor – boasting of an elegantly worked renaissance-styled romantic suite with a separate equally attractive living room, with windows giving a wide view of the outside world.
Wine lounge – sultry in appearance, the Vineyard Lounge or the six wine tasting rooms of the Hotel's grand lobby brings forth the valley's best vintage wine.
As for the restaurant, it's equally enchanting in its' pacific northwest taste and cuisine, corroborated by its award-winning title.
4. The Woodmark, Kirkland
Address: 1200 Carillon Point, Kirkland, WA 98033, United States
A Waterfront hotel embellished with urban rich facilities like a 24-hour working spa fly fitness training studio, and health club is what you need for a romantic getaway.
Choose to engage in any recreational activities from the list, starting from a stand-up paddle, boarding, bike riding, lake cruises, and boat rentals.
Guests get the privilege to choose between comfy, newly constructed spacious suites or deluxe rooms. Washrooms in both the suites are laid with imported Italian limestone bathrooms, with king-sized beds, silk linens, and not to forget high-tech features like wi-fi, fridges, and desktop computer docking stations.
The hotel features two restaurants that use local Northwest pacific & authentic ingredients in their dishes to elevate the taste and excite the taste buds.
A great spot to relax with the picturesque shores of Lake Washington, located only 30 min away. It's undoubtedly an idyllic once-in-a-lifetime-experience romance package.
5. Bacon Mansion, Washington State
Address: 959 Broadway E, Seattle, WA 98102, United States
A historical wonder, accommodating 11 deluxe-style rooms and guest rooms with top-rated services at call and Edwardian-style architecture, it's undoubtedly a treat to the senses.
Bacon Mansion provides the best quality wine, flat-screen tv, wi-fi access, Venetian drapes, cosy seating, and luxury toiletries.
The carriage house of the Bacon Mansion is a place of attraction for guests who love to spend the evening around natural beauty. Lunch, dinner and breakfast can be customized as per the whims and wishes of the guest.
Provision for extra linen blankets, hames, and other amenities is readily available.
6. Chevy Chase Beach Cabins, Port Townsend
Address:  3710 S Discovery Rd, Port Townsend, WA 98368, United States
It is located outside Port Townsend with its seven charming and beautiful newly renovated cabins, swimming pools, tennis court, shuffleboard court, and croquet. Overlooking Discovery Bay, the place has ease-up vibes and a cosy & laid-back environment.
Walking on the white sandy beaches, with continuous ebb & flow of the waves and sunset over the horizon, will make your trip worth remembering. The cabin has a cheerful ambience, friendly service providers, and offers a chance for a bright sunbath.
Ideal for couples desperately wanting a break from routine life.
7. West Beach Resort, Orca Islands
Address: 190 Waterfront Way, Eastsound, WA 98245, United States
As the name itself sounds interesting, well, so is the place: Beachfront, pacific northwest style cuisine and architecture, lakeside cottages, and stunning views are what awaits you. The rooms are top-notch with full wooden furnishing, romantic lighting, upscale kitchen facilities, and an excellent opportunity to relax away from work-life.
Indulge yourself in swimming, boating, clamming, beachcombing, watching whales, and sunbath. Submerge your senses into a relaxing experience of a hot tub bath, sit under the expansive sky glimmering with uncountable twinkling stars with a bonfire beside you.
8. Mountain Home Lodge, Leavenworth
Address: 8201 Mountain Home Rd, Leavenworth, WA 98826, United States
Built among the cascade mountains, it offers a spellbound view of the outside from its balconies.
Relaxed surroundings with a traditional fireplace to warm up yourself is undoubtedly an experience worth beholding.
Contains the best log cabins with modern requirements, like wi-fi and fridges, coupled with recreational activities like hiking, biking trails, tennis, basketball, and mountain biking.
The suite consists of deluxe double-sized beds, private patios & balconies, complimentary snacks, wine, and appetizers, with romantic & intimate settings.
Relish a gourmet breakfast at dawn while watching the magnificent landscape stretching outside in its glory.
This is the place that offers a secluded escape.
9. Campbell's Resort, Lake Chelan, Washington State
Address: 104 W Woodin Ave, Chelan, WA 98816, United States
Overlooking a Majestic lake view, surrounded by heavenly views, fresh air, and comforting spaces, make it your next getaway. The Campbell Hotel offers something special for every guest. An award-winning phenomenon, this Hotel is sure to opt for a romantic & relaxing weekend.
Offering you luxurious accommodations, such as an award-winning restaurant full-service spa, what else would you need for a romantic getaway?
Dive into the wide array of experiences like boating, swimming, fishing spots, fitness workouts, barrel sauna, paddle boarding, and a golden sunbath, which will leave your mind and body rejuvenated and lively.
10. Freestone Inn at Wilson Ranch
Address: 31 Early Winters Dr, Mazama, WA 98833, United States
Surely another beauty midst of shimmering blue lakes and dark green forests. Set with a serene environment, the beautifully carved wooden marvel inn with 17 lodges, guest rooms & honeymoon suites is something for the eyes to behold.
A1 accommodations, best quality services, designer decorations, king-size beds, fireplace, and in-room fridges and coffee makers, promise to engulf you in its tranquillity and modern approach.
Dine-in facilities are top-notch, as you get the opportunity to sit comfortably near a traditional gas fireplace overlooking the scenic view outside with your table packed with all kinds of seasonal dishes and best quality wine tasting.
You can enjoy a wide array of activities like hiking, mountain biking, horseback riding, cross-country skiing, and hot ballooning.
11. Paradise Inn, Mt Rainier National Park
Established in 1916, a specimen of true craftsmanship and an unspoken magnificence, it has the reputation of leaving its visitors dumbfounded as they catch sight of the Inn, which is truly a paradise in its name and character.
With the chance of hiking and biking along the meandering trails of the Rainier Cascade mountains, this can be the perfect getaway. Moreover, this Inn is known as "one of the great lodges of the West."
Worth mentioning is its traditional approach to services; thus, it lacks modern equipment like TVs, telephones, and the internet. The dining here is spectacular, with complimentary continental breakfast at your behest and the famed Tatoosh Cafe to kick-start your day with intense and dark morning coffee.
Resort offers are available in festive seasons.
Being surrounded by the beautiful Mt. Rainer National Park allows you chances at miles of biking and hiking trails to explore.
12. Fairhaven Village Inn, Bellingham, Washington State
Address: 1200 10th St, Bellingham, WA 98225, United States
Another of the romantic getaways with an outdoor patio set amid a unique setting. The city of Bellingham is just a short walk from the Inn, thus allowing easy access to Bellingham city's famous local markets and microbreweries.
A short walk from the historic Fairhaven Village Inn, you'll find small towns lined with beautiful cobblestone streets known for fine dining and a plethora of excellent restaurants providing excellent food services.
Opulent guest rooms and lodges have free wi-fi, a fridge, flat-screen TVs, dining rooms with elegant furniture, a gas fireplace, and decks with bay views.
This Inn is a subtle blend of old-world charm and modern-day facilities, offering you a Pacific Northwest retreat.
13. Historic Davenport hotel, Washington State
Address: 10 S Post St, Spokane, WA 99201, United States
The Davenport Hotel can be your next-to-go romantic getaway in Washington State, historic in name as well as its essence.
An experience like nothing else, elegant historic grandeur and premier services, with the chance to engage in great outdoor activities like shopping, dining, vibrant nightlife, and walking about in the riverfront park of historic davenport.
Treat your mind with a profoundly engrossing relaxation spa service at Davenport spa & salon and a 24-hour fitness centre.
Most attractive is the hot tub facility provided here with an indoor pool. The well-known 'Davenport Bed' – luxurious linen bed covers stretched over thick cushion mattresses provides all the comfort you need.
14. The Inn at Discovery Coast, Washington State
Address: 421 11th St SW, Long Beach, WA 98631, United States
Simply marvellous! Facing the Long Beach and mesmerizing beach views, promising romantic vibes, beautiful guest room for visitors to loosen up and shed the tension.
Adjoining decor bathrooms, with deluxe bath products, double showers, toiletries, and hot tub. It's an adult-only place designed for honeymoon couples.
The rooms have personal balconies giving a spectacular view of outside beaches and vast oceans. The rooms are equipped with contemporary age technologies like free wi-fi, DVD players, Television, and iPod docking stations.
The food is delicious here, with a mouth-watering breakfast at your table every morning whilst entertaining yourself with your favourite movies or songs. The discovery coast offers recreational activities like the discovery trail for the outdoorsy humans.
15. Bishop Victorian Hotel, Port Townsend, Washington State
Address: 714 Washington St, Port Townsend, WA 98368, United States
An upscale hotel with top-notch accommodations, harbouring 16 comfy bedrooms, spacious ensuite bathrooms with rich toiletries, hot tub, deep baths, sunny sitting rooms, outdoor patio, showers, and sunny sitting rooms.
Relax in this victorian style architecture and atmosphere, feeling the finesse of the place lurking in its services to its structure. Authentic lists of wine excellent services, it surely arouses romantic sentiments.
Ornate fireplace set with intricately carved furniture and victorian antiques surrounding you will make your heart want more.
16. Carson Ridge Luxury Cabins, Washington State
Address: 1261 Wind River Hwy, Carson, WA 98610, United States
One of the most popular getaways in Washington state, the Carson Ridge Luxury Cabins offer a relaxing atmosphere and great living spaces. Unsophisticated in its build, its fireplace, and whirlpool tubs are worth mentioning.
The most sought-after amenities include free wi-fi, complimentary Delicious breakfast, and free parking. Couples especially enjoy the private Spa, dual shower heads, and log swings.
A list of nearby attractions keeps the Hotel booking always full, like Sturgeon viewing pond Columbia gorge. The staffs are friendly, and the services are of A1 quality.
17. Adrift Hotel & Spa, Washington State
Address: 409 Sid Snyder Dr, Long Beach, WA 98631, United States
This Oceanfront hotel is lying in the heart of the state. Furnished with the latest technological facilities, like iPod docking stations, studios, modern Spa, gaming zone, biking trails, and hiking trails, you will have a great time here.
Room features include refrigerators, flat-screen TV, double bed, and speciality suites.
An additional advantage of enjoying a relaxing sauna and a bar. People have highly rated the ocean view and services of Adrift hotel, thus adding it to your must-visit & spend quality time list.
18. Semiahmoo Resort, Washington State
Address:  9565 Semiahmoo Pkwy, Blaine, WA 98230, United States
Based on the shores of Semiahmoo Bay, it is an astounding beauty of tidal pools, estuaries, a variety of flora & fauna – all in all, and it's a thriving ecosystem of its own.
Behold the glory of the deep blue waters and fine sand particles while walking, sand sculpting, kite-flying, and biking.
The Semiahmoo Resort is splendid in its decoration & maintenance, luxurious twin beds, Coffee makers, TVs, and an overarching spectacular view of the vast ocean outside is all you need.
It is home to Semiahmoo County Park, harbouring a wide expanse of moors, tideland, and taking an evening walk in the meandering lanes of Semiahmoo Bay.
It is a great spot to loosen your tensed muscles, and the Spa extends a range of relaxing treatments & massages to help you dive in and eliminate stress.
19. Lake View Hotel, Chelan, Washington State
Adults only deluxe romantic getaways, with coming-of-the-age resort structure, airy suites & rooms, what else would you need? With beautiful lake views, fireplaces, comfortable living areas, glass-enclosed showers, and a rich collection of wines kept on the racks of the bar, and this hotel has everything.
You can select from a wide option of activities like walking, waterskiing, hiking, and sightseeing. It also offers much-demanded spa facilities and evening entertainment programs. The wooden furnishings, furniture, and private balconies add advantages to this romantic getaway.
So what are you waiting for? Choose anyone from this vast and long, long list of places for your honeymoon or vacation.
Some time with your partner here will rekindle the relationship and rejuvenate yourself to connect better at an emotional, physical, and mental level, cause we seldom know how the work-culture of everyday life is consuming our relationship.
So, disconnect with work & world to reconnect to one another.
Suggested Read:
National Parks in Washington State: 3 Spectacular Locations!
Verified Content by Experts
USA Tales has content written by niche experts, travelers, students, and those with real-life experience. Our content is also periodically reviewed by subject matter experts to ensure content accuracy and relevancy. Have a question? Email us at team@usatales.com