Colorado is known for its thriving beer culture, and therefore the list of top breweries in Colorado Springs is the top search for anyone who wants to visit Colorado Springs.
Top Breweries in Colorado Springs
Before starting the best breweries in Colorado Springs, you should first know about Colorado Springs and the different breweries available in Colorado.
So without further ado, let's get started!
Everything About Colorado
A. About Colorado Springs
Colorado Springs is one of the most populous cities of El Paso county in the United States, it is situated just one mile above sea level.
It has a pretty temperate climate due to the influence of the sea winds.
The Springs experience mild winters with an intense warm sun with some sporadic episodes of blizzards or excessive snow accumulation.
Colorado is home to a variety of educational, cultural, and historical attractions.
Also, since the city is located at the base of the Rocky Mountains, it offers a hoard of adventure sports and different types of treks and trails.
It is also the home to the headquarters of the United States Olympics and Paralympics Committee. Colorado Springs is a crossroads for artists, and nature enthusiasts.
It provides a bountiful of options for any tourists who want to explore the abundant beauties of Mother Nature.
B. About different types of breweries
A brewing company or brewery is about the business of making and selling beers. And the brewery is the place where the beer is commercially made.
As mentioned earlier, Colorado Springs is known for its flourishing beer culture.
Did you know that this mountainous state ranks fourth in the United States for craft beer production?
The brews of the Springs are top-notch. Some of the different breweries found in Colorado Springs are:
Nano brewery- Considered the smallest type of brewery, nano breweries are considered under the craft brewery category. A nano-brewery produces beers in batches of three barrels or even smaller. 

Microbrewery- These are small independent beer businesses. A microbrewery produces around 15,000 barrels per year. They mostly do not fall under the category of craft breweries. However, microbreweries signify exquisite quality, flavours, and brewing styles. 

Craft breweries- Popularly known as artisan breweries, craft breweries brew beer by inculcating traditional approaches and innovative modern ingredients and methods. These breweries focus on experimentation and innovation. They add a modernized touch to old traditional flavours and produce something new. 

Brewpub- Producing and selling beers from the same premises is known as a brewpub. 

Farm brewery- A farmhouse brewery is a place where the beer is brewed on a farm. This beer was initially made to be distributed among workers, but these brews got popular instead for their unconventional taste and character. 
The categories mentioned above are some of the most popular ones, but apart from that, there are also regional breweries, gipsy breweries, and macro breweries.
C. The best breweries in Colorado Springs
Now coming to the list of the best breweries in Colorado Springs. Colorado has more than 20 brewery establishments. Some of the best in the business are:
1. Goat Patch Brewing Company
Named after the founders' signature beard style, Goat Patch Brewing Company got opened in 2017. It has already garnered the attention of the residents and tourists for its amazing craft beers.
And not only for the beverages, but Goat Patch also offers some lip-smacking dishes to go along with the drinks. 
Brews to try-
Goat Patch IPA- Rich and full-bodied with fantastic flavours. 

Mocha Latte Stout- Brewed with flavours like chocolate and Mexican coffee, the taste of this stout will leave you flabbergasted. 
2. Bristol Brewing Company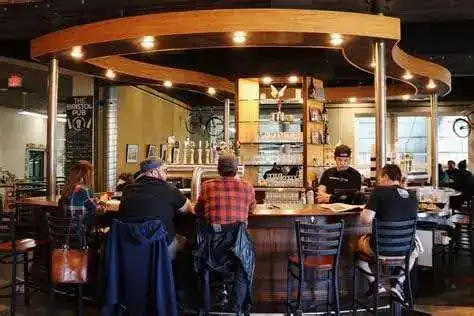 Bristol brewing company is one of the most popular microbreweries in Colorado Springs.
Established in 1974, this brewing company has kept its craft beer local and only sells its beers within the Colorado borders. 
Brews to try-
Laughing Lab Scottish ale- An award-winning Scottish Ale, it is said to leave the consumer drooling like the lab that it is named after.

Compass IPA- A caramel malt that is full of flavour and has a rich texture to offer. 
3. Red Leg Brewing Company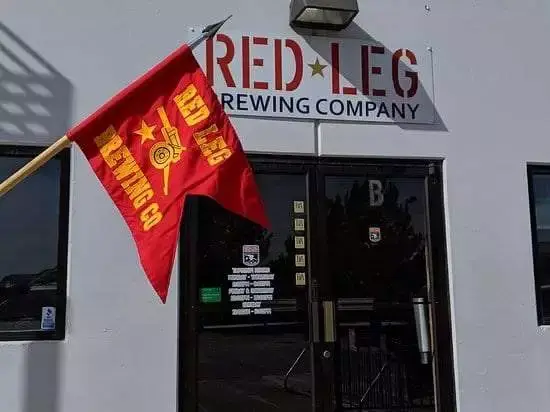 Considered the most military-friendly brewery in the town, Redleg brewing Company was founded by a veteran in 2013.
This award-winning brewery is famous for its amazing craft beers and has some exceptional beverages to offer. 
Brews to try-
Devil dog stout- A mixture of bitter and sweet, this beverage has the flavour of coffee with fruity undertones. 

Blue Nose Brown Ale- A perfect English ale having a blend of chocolate, toffee, and caramel. 

Howitzer amber ale- This ale has a blend of malt and hops with some caramel undertones. 
4. Cerberus Brewing Company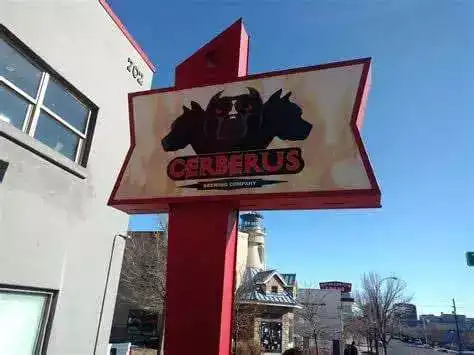 If you ever thought that breweries only offer bite-sized snacks with their beverages, then think again.
Cerberus brewing company brings excellent cuisine options paired perfectly with their craft beers. No wonder it quickly became a popular hangout choice after it got opened in 2016.
Brews to try-
Elysium Hazy IPA- A tropical beverage with fruity flavours and undertones. 

No Big deal- A Kolsch-style beverage that leaves a sweet aftertaste. 
5. Storybook Brewing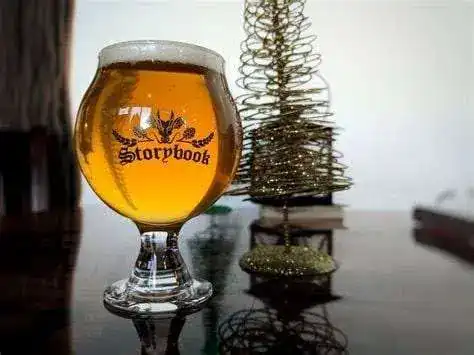 Next on the list of best breweries in Colorado Springs is a home brewery name storybook brewing.
This nano-brewery which opened in 2014, may lack production, but they make it up with the amazing and delicious beverages they offer.
This is one brewery you definitely should not miss. 
Brews to try-
Last strawberry honey wheat- Freshly grown strawberries and locally produced honey blend perfectly in this wheat ale/mead hybrid. 

Little Red's Rocking Ale- A toasty, caramel ale that will warm your soul with its goodness. 
Apart from the above-mentioned breweries, Phantom Canyon Brewing Company and Colorado Mountain Brewery are also the other breweries that you should pay a visit to.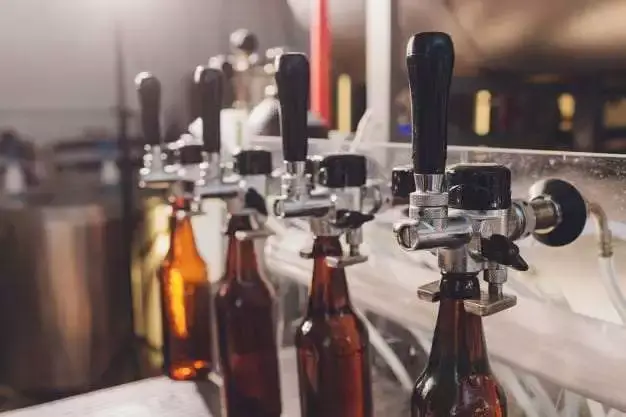 EndNote
Now there you go, everything you need to know about the best breweries in Colorado Springs.
Hopefully, this article has made your task of finding the best breweries in Colorado Springs much easier.
Now go on, include these breweries in your trip to Colorado Springs, and bask in the amazing hospitality, food, and beverages that these breweries have to offer. Have fun!
Also, read Best Rooftop Restaurants, Los Angeles.

Verified Content by Experts
USA Tales has content written by niche experts, travelers, students, and those with real-life experience. Our content is also periodically reviewed by subject matter experts to ensure content accuracy and relevancy. Have a question? Email us at team@usatales.com