You don't need Halloween to experience some real horror. If you are a daredevil, then this article is exquisitely for you!
Be it a spooky season or not, these haunted houses in Houston will definitely induce some blood-curdling fear. Get ready for some mind-boggling, exhilarating spine-chilling thrill. You don't even need to go in person to purchase the tickets; they're just a click away!
So without any ado, here are 6 of the best-rated haunted houses in Houston, Texas:
Location: 1965 Northpark Dr Kingwood, TX 77339, United States
Purgatory Scream Park was first established in 2005 and was formally known as Kingwood Asylum. It continues to be a major success to date. It is stretched across 27,000 Sqft, making it one of the longest attractions in Houston.
The best thing is that the actors improvise based on the audience, making it a children-friendly and family-friendly haunted house.
In case you get hungry, an onsite food truck is available. Opt for the VIP tickets to experience the real fun.
With 40 minutes of fun-filled terror, it is deemed one of the scariest haunted houses in Houston. At first sight, the haunted house doesn't seem too big, but just when you think it's over, another door keeps opening. The production, the props, and the whole set-up are really commendable.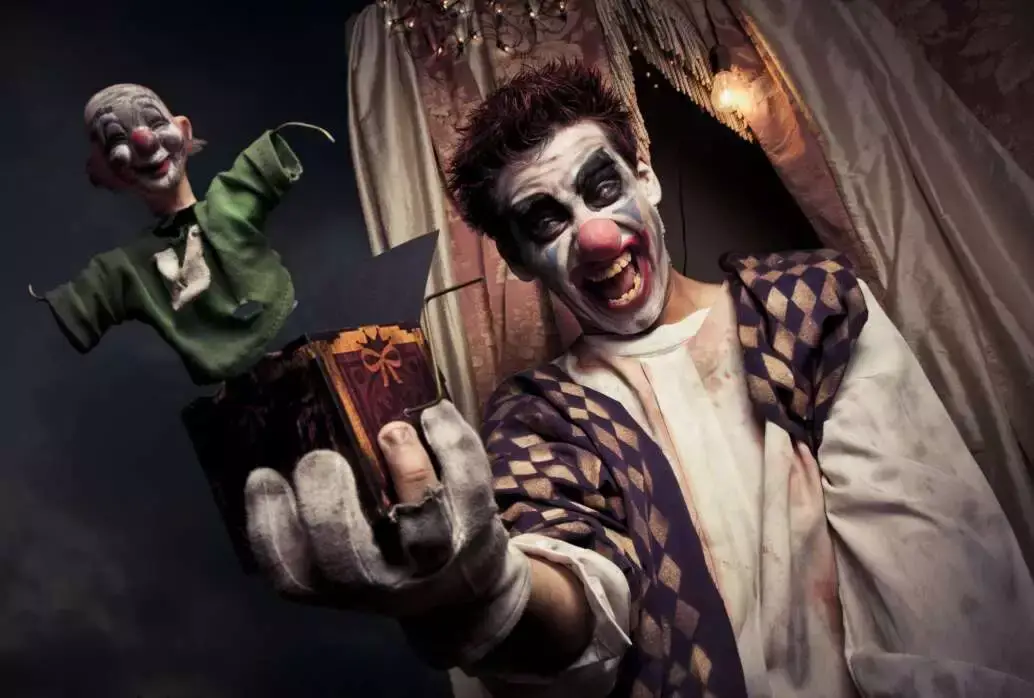 Location: 16030 E Freeway Service Rd, Channelview, TX 77530, United States
This is the perfect destination if you're looking for some overall fun. Enjoy not only the thrilling terror but also various other activities such as paintball, and a zombie-infected escape room, and if you think your aim is perfect, then test it by axe throwing. This time, they have improved the features with new rooms, new effects, and new characters. Certainly worth visiting!
It takes about 20 minutes to go through the entire attraction. While you are waiting in line, experience the live DJ and chilling music with great dancers moving with the rhythm. The Houston Terror Dome is not perturbed by rain as it is open, rain or shine, and the waiting area is completely covered.
A concession stand is available, which sells soft drinks, water, and candy. Discounts for seniors, military, firefighters, police, group, and first responders are available.
As a little souvenir to remember your fun-filled night, you can click spooky pictures with scary props in the trademark 'Nightmare Alley Selfie Saloon.'
Location: 11800 E Hwy 90 Alt, Richmond, TX 77406, United States
Originally founded in 2008, Redrum Fear Park is surrounded by eerie darkness and woods and it is the only haunted theme park in Fort Bend County. Tucked in the woods off Highway 90 in Richmond, what started as a small mom-and-pop business with a staff of only about 13 people has turned into a full-blown business today.
Redrum offers 4 major mind-blowing yet horrifying attractions:
Cinegore – Where seeing a horror movie takes on a whole new meaning
Twisted Circus 3D – The Greatest Fright Show on Earth.
Deadwood Asylum – Where you don't have to be insane to enter, because you will be when you leave!
Lazer Fury – Test your mettle and try to survive this laser gun-fueled extravaganza.
All these four attractions are ever-adapting and incorporate new upgrades every time you visit. The special effects will have your mind whirling and leave you reeling.
Redrum also offers a myriad of other attractions such as live music, outdoor seating, outside crowd actors, merchandise, indoor climate-controlled restrooms, and on-site food.
Military and First Responder personnel can avail themselves of discounts as a part of military appreciation nights.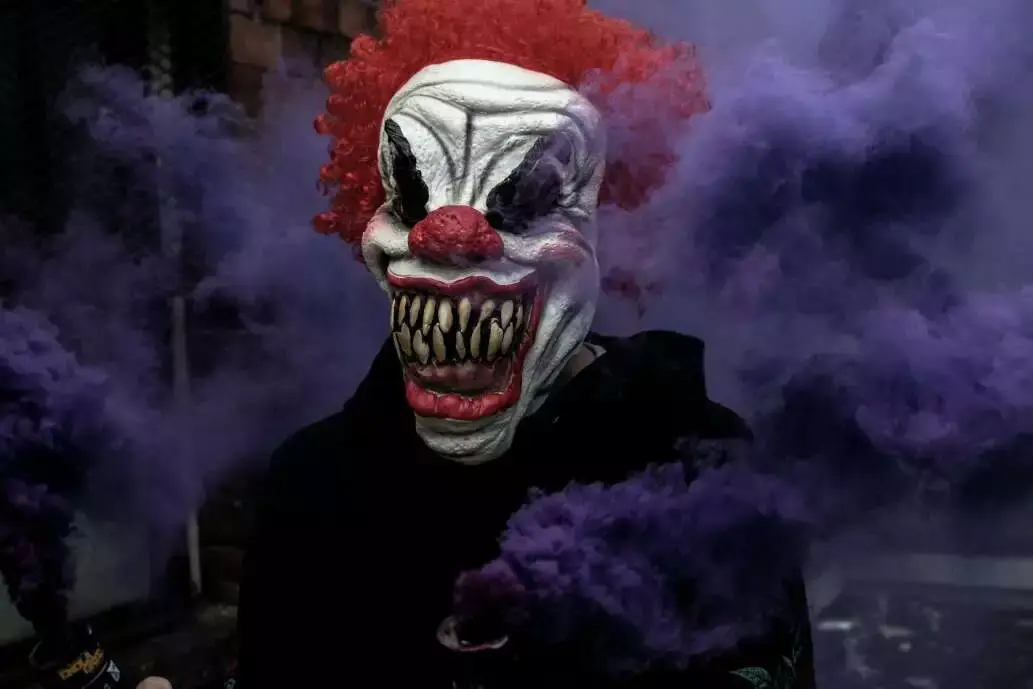 Location: 11500 Antoine Dr, Houston, TX 77066, United States
The Haunted Trails is nestled in the woods, which adds to the haunting factor. Besides that, the psychedelic theme is pretty amazing. It isn't like a typical haunted house, rather it's an outdoor action-packed adventure and a hair-raising walk, surrounded by nature.
The staff is very accommodating and the attraction is kid-friendly. Haunted Trails also features Pyscho Hollow 3D and the all-new 'Escape the Guillotine' escape game puzzle. Settling for the speed pass is recommended to skip the waiting line.
Feel the chilly gusts of terror as you maneuver through the creepy backwood trails, with a jump scare here and there.
Location: 12872 Valley Vista Dr, Rosharon, TX 77583, United States
Creepy hollow has been voted as one of the scariest haunted houses in Houston, Texas, and is placed in the top 13 in the nation.
Creepy Hollow Haunted House incorporates 3 haunted houses at one location, including:
The 288 Scare Factory – Welcome to ground zero of the zombie apocalypse!
Dark Woods – You're in the Backwoods of hell now!
Pitch Black – Don't be afraid of the dark, be afraid of what lurks in the darkness
Don't miss out on the other attractions like the freak show, food truck, tarot reading, gift shop, and "Voodoo Lounge" with a live DJ. You'll find actors roving about and creeping up on you suddenly, making you shriek in terror.
The design and every minute detail are well thought out. Little heads up, the actors are allowed to touch you.
The best part is that the parking is free! Definitely should check this out.
Location: 5250 S Sam Houston Pkwy E, Houston, TX 77048, United States
You won't need a speed pass in Phobia as it hosts 8 separate free-standing attractions! It is loaded with cool animatronics and the decoration is amazing.
Attractions:
Dawn of the Machine – Machines have risen…Soon they will rule.
Mind Control – A mental hospital loses control. Watch your step.
Genetic Nightmare – The horror of misguided science and genetic mutation.
Clown Mania – The clowns in politics are nothing compared to the Phobia Clowns!
Darke Institute – See the manifestations of Dr. Phylo Darke's twisted mind.
Darke World – The dead are starving and the living grows fat with blood lust.
Savage Ground – Lurkers riot in the streets. Terror waits beyond every shadow.
Contagion – We all carry the disease, but can we escape the crisis?
PS: This is one of the longest haunted houses in Houston, so make sure to stay hydrated!
Final Note
Normally all these haunted houses in Houston, Texas, are open in October and November, usually on Fridays and Saturdays. Check their websites to stay updated on the events and timings. Also, keep an eye on Facebook as these events are ever-changing.
If you're a heart patient or if you have any underlying medical issues, it is advisable to verify with the attractions before embarking on this nerve-racking journey.
Take some time off on the weekends to experience a bone-chilling thrill and adventure that makes you want to come back for more. Feel the terror in every step you take.
These haunted houses will certainly put to the test how much you can withstand. So go ahead – challenge yourself!
Click here to read interesting articles.
Verified Content by Experts
USA Tales has content written by niche experts, travelers, students, and those with real-life experience. Our content is also periodically reviewed by subject matter experts to ensure content accuracy and relevancy. Have a question? Email us at team@usatales.com