In need of a break?
Waking up to the blaring alarm and having the same tiring schedule? Taking short breaks and enjoying yourself is what someone looks forward to. In search of a place where you can laugh, scream, experience new things, and of course enjoy your favorite meal? What could be a better place than an amusement park? Amusement Parks offer a variety of adventures.
1. Ohio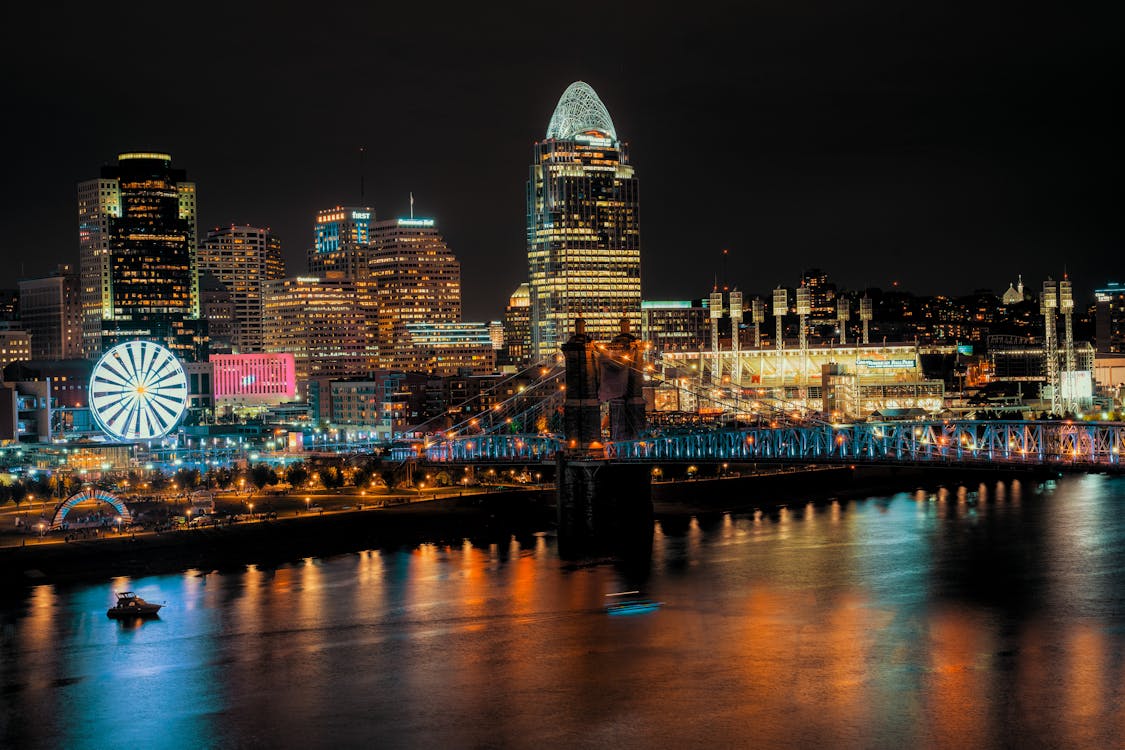 Ohio is located on the Northeastern edge of the Midwest region of the United States. The capital of the state Columbus has many interesting things to offer. Are you a nature lover? Are you a beach person or a mountain person? Are you someone who loves adventure? Are you a thrill seeker?
Ohio has everything you are looking for. Hocking Hills, The Dexter Mausoleum, King Crystals Caverns, and Ohio Backroad are a few places where you can pay your visit. Ohio is a beautiful place, attracting many tourists, especially the people who love to visit amusement parks and water parks.
Top 20 Exciting Things to Do in Ohio
2. Amusement Parks in Ohio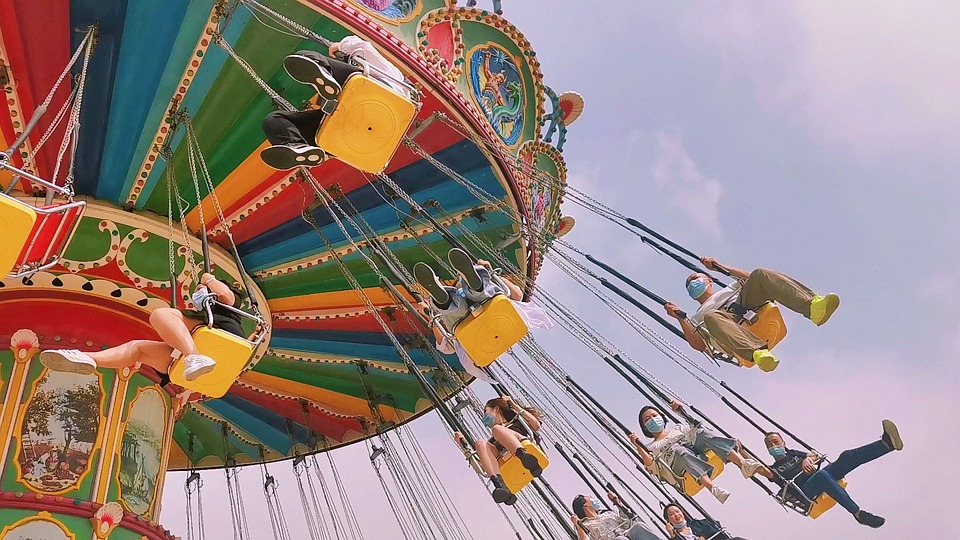 Ohio is heaven for amusement park lovers, as it has sprawling and beautiful parks with an abundance of activities that can brighten up your day. In search of something thriller and exciting, for some family fun place, or maybe a place where the toddlers can have fun, theme parks or a water park? Ohio is then the right place for you.
Amusement Parks, Theme Parks, and Water Parks in Ohio have to offer numerous rides, adventures, and thrill activities along with live entertainment. Amusement parks also provide many other services that make visitors' experiences more amazing. Grand restaurants, special events, birthday parties, serenity, and beautiful views are part of the amusement park experience.
3. Famous Amusement Parks in Ohio
3.1. Cedar Point
The first in this list comes Cedar Point, spread along a 364-acre of area, situated on a Lake Erie Peninsula in Sandusky, Ohio. The place was famous for its bathhouses in 1878. Later its popularity converted it into an amusement park. The very first ride in Cedar Point was a water toboggan boat ride there.
Cedar Point is a great place for vacation as it offers fun and thrilling rides along with a beautiful view of lake Erie. Start our first trip journey at Cedar Point by visiting the theme park. Being the second-largest theme park, Cedar Point has numerous rides for thrill seekers.
Cedar Point has 18 world-class roller coasters, about three areas with rides that gain attention from kids and families. The list goes on with an 18-acre spread water park, water slides, and a shallow-depth area for kids to have more water fun this time.
Blue Streak, Cedar Creek Mine Ride, Corkscrew, Gate Keeper, Gemini, Iron Dragon, and Maverick are just a few of the roller coasters that give you a fun and thrilling experience. Cedar Point has the world's tallest, fastest and longest dive coaster, Valravn which can be a great experience.
For people in search of spending some family time and enjoying rides together, Cedar Point has it all. Charlie Bown's Wind up, Cedar creek, Camp Bus, Cadillac Cars, 4x4s, Flying Ace Ballon Race, Giant Wheel, Great Lakes Cove, and many such things to have family fun with.
What about the kids? Cedar Point offers many rides and activities that can keep the kids busy and entertained. Ballon Race, Dune Buggies, and Helicopters are a few of the exciting rides that your kids can enjoy.
Cedar Point Shores is a water park situated in the area.
Millennium Force is a steel roller coaster located in this amusement park ride, which features a 310ft cable lift hill with a 300ft drop. A serious roller coaster capital the perfect ride for any adventure lover.
Rides and other fun adventures are not only the fun services that the theme park has to provide. Listening to some good music, and jamming to songs with others is what everyone desires after having an exhausting but fun day. Live entertainment is something that the park has to offer.
Having so many things to explore, a single day might not be enough for the vast majority of you to enjoy everything at Cedar Point. Hence overnight stay is preferred on labor day one by most people to explore the entire place. Cedar Point also provides Cabanas on a rental basis.
Cedar Points have hotels, campgrounds, and a marina. Cedar Point also has several historic buildings which are present from 1800 and early 1900. Cedar Points have three carousels that you can enjoy during your visit. Cedar Point has announced adding a new theme park along the Lake Erie shoreline.
Cedar point has no end for thrill seekers. Planning your visit to Cedar Point should be on your bucket list.
Roller Coasters & Family Rides | Amusement Park Rides | Cedar Point
3.2. Kings Island:
Kings Island located 24 miles Northeast of Cincinnati in Mason, is an amusement park sprawling around 346 acres of land. The park stands there since 1972. The park highlights 100 rides and different attractions with some of the best roller coasters.
Adventure Express, Backlot Stunt Coaster, and Banshee are some of the roller coasters that also include seven world-class coasters like The Beast and Orion. Kings Island also offers rides other attractions and activities that help families enjoy and spend time together.
After getting tired from the rides you can find yourself enjoying more water sports at the Soak City Water park. This water park has more than 50 aqua-adventure rides inclusive of 36 water slides throughout.
Apart from these rides, Kings Island has special outdoor events that are held every memorial day this year for visitors to enjoy
Kings Island is a place that lets you enjoy rides, live entertainment, and delicious, food options. For someone in search of a great place to spend time, Kings Island must be the place you are searching for.
Amusement Park & Water Park | Cincinnati, Ohio | Kings Island (visitkingsisland.com)
3.3. Funtimes Fun Park:
Funtimes Fun Park is situated in Alliance, Ohio. This place is a Family fun center where you can spend some quality time with your loved ones and enjoy the activities offered.
It has go-karts, a mini golf course, bumper boats mini golf course, and batting cages. Funtimes Fun park also offers some amazing rides such as Tilt-a-whirl, Gunnkey Monkey's Barrel of Fun, etc. Visiting Funtime Fun park should be your next destination to visit.
Top Amusement Parks and Theme Parks in Ohio (tripsavvy.com)
3.4. Memphis Kiddie Park:
Memphis Kiddie Park is located in Brooklyn, Ohio. It is a small amusement park with 11 rides for little kids and families to enjoy on their weekends.
Memphis Kiddie Park is also known for its summer camps, field trips, the celebration of events, and birthday parties. A perfect escape for a weekend.
Memphis Kiddie Park | Cleveland Family Amusement Park | Rides, Mini Golf & More | Brooklyn, OH
3.5. Jungle Jacks Landing:
Jungle Jack Landing which is now called Cove Adventure is a small amusement park which a part of Columbus Zoo in Powell, Ohio. The rides in Colombus Zoo are placed here in this park.
Dust Devil, Falcon Fall, Havoc Harbor, Safari Stampede, and Sugar Glider are some of the amazing rides offered by the amusement park.
3.6. Kalahari Resort: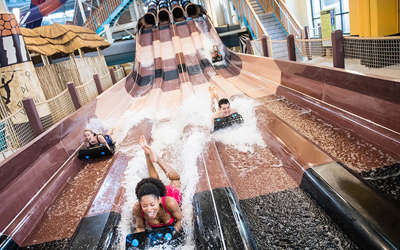 Kalahari Resort is an amusement park inclusive of a water park spread along 173,000sq ft of area, located in Sandusky, Ohio. This resort has many activities to offer.
You can enjoy outdoor safari adventures or find yourself playing in the swimming pool and trying aqua-adventures. This resort is a complete package as it also has an arcade where you can show your competitiveness.
Ohio Location | Kalahari Resorts
3.7. Sticker's Grove
Sticker's Gover is an amusement park owned by a family which is located in Ross, Ohio. This amusement park is shut to the public for most of the time during the year. This park is specifically rented for private events like weddings.
This park and concession stand welcomes the public only on 8 particular days of the year: July 4, another 4 days in mid-July for the 4-H Community Fair, Family Day the second Sunday in August, Labor Day, and Customer Appreciation Day a Sunday in October.
4. Some of the MUST-VISIT Water Parks in Ohio
4.1. Zoombezi Bay:
Zoombezi Bay is 22.7 acres of water park in Colombus Zoo and Aquarium, Powell, Ohio. This park is situated on the site of the previous Wyandot Lake Adventure Park. The park was inaugurated on the 26th of May,2008 and now ranks as one of the Midwest's most famous water parks.
Wide Tide Waves Pool, Roaring Rapids, Tiny Tides, Sea Snakes, and Sand Dollar Shores dive pool which has zero depth entry pool with basketball are some of the rides that you can enjoy while you are at Zoombezi Bay.
4.2. Splash Cincinnati:
Splash Cincinnati is a 55,000 sq. feet indoor water park located in Cincinnati, Ohia. This is an aqua-adventure zone where you can enjoy yourself with friends and family.
The environment is filled with palm trees and bright colors and not to mention, the giggles of kids; a perfect destination for families having young kids. Splash Cincinnati has an amazing four-story water slide, an enchanting video gaming arcade, rooms for celebrating occasions like birthdays, and a family restaurant where you can have a hearty meal with your family and friends.
Splash Cincinnati is a great place to release your stress and enjoy your weekend.
4.3. Land of Illusion Haunted Nights:
Land of Illusion is an aqua-adventure park located at 8762 Thomas Road, Middletown, Ohio having some amazing activities for thrill seekers offering an inflatable floating obstacle course. They also have three swimming pools and a kid's zone where your toddler and young ones can spend their fun time.
This place has a wide range of activities which also includes haunting activities. This park runs from September 9th to October 30 0n specific dates. This park includes 5 Haunted rooms- Dysphoria, Dr. Psycho's Haunted Estate, Phobia, Temple of Terror, and the Killer Klown House. This park also has delicious meals and other attractions
A person who enjoys horror should plan on visiting Land of Illusion Haunted Nights.
Aqua Adventures Waterpark | Cincinnati & Dayton (landofillusion.com)
Cincinnati & Dayton Haunted House | Land of Illusion
4.4. Coney Island:
Coney Island is a small water park that is situated on the Bank of the Ohio River where you can enjoy the family fun center. Sunlite Water Adventures has water adventures, where you can spend a happy time with your whole family.
Coney Island has many water amenities such as a floating obstacle course, dive pool, splash ground, and water slides. This park also has events like Coney Island Night of Lights.
4.5. Troy Aquatic Park:
By BestThings/ Pinterest
Tro Aquatic Park, situated at 460 E Staunton Road Troy, Ohio is a small outdoor water park providing facilities for families and local communities. This park has amazing activities and pools with zero-entry features.
This water park is a family outing perfect for adults and children where any age group can enjoy and have a fun time.
4.6. Castaway Bay:
Castaway Bay is a tropical-themed indoor water park resort, situated at 2001 Cleveland Road Sandusky, Ohio. The resort has a 6000sq. ft game room, restaurant, and many other activities where people can rest and enjoy their family time.
Air Racer Alley, Castawave Pool, Gordey's Getaway, and Hank's Hangout are a few of the aqua adventures that you can relish in this park.
4.7. Clay's Resort Jellystone Park
Clay's Resort Jellystone Park is located at 12951 Patterson St NW, North Lawrence, Ohio. The main attraction of this park is Family Fun. It has a 500-plus acre spread resort with a 10-acre adventure water park.
This park has a lot to offer for family and friends to have a good time. This park has facilities of an adventure park, swimming lake, ring swings, inflatables, water slides, swimming pools, and not to forget a special zone for kids to enjoy.
This place also has a tennis and pickleball court, a fishing lake, gem mining, and also scheduled activities. This park also has a campground. People visiting this place can enjoy events like country fests, neon lights, and many other festivals at this park.
4.8. Baylor Beach Park
Baylor Beach Park is located at 8777 Manchester Ave SW, Navarre, Ohio. This is a 2-acre water park plus a 1-acre lake with paddle boats. This park facilitates swimming, picnics, and other park activities that you can enjoy.
You can relish park activities, family camping, and group picnics. This place is great to have some enjoyment and relaxation.
Taking a look at the list above, you need to add all the destinations to your bucket list and plan your visit accordingly to have a great experience.