There are very few vacation places that are equally enjoyable for people belonging to all age groups, be it youngsters, middle-aged people, or children.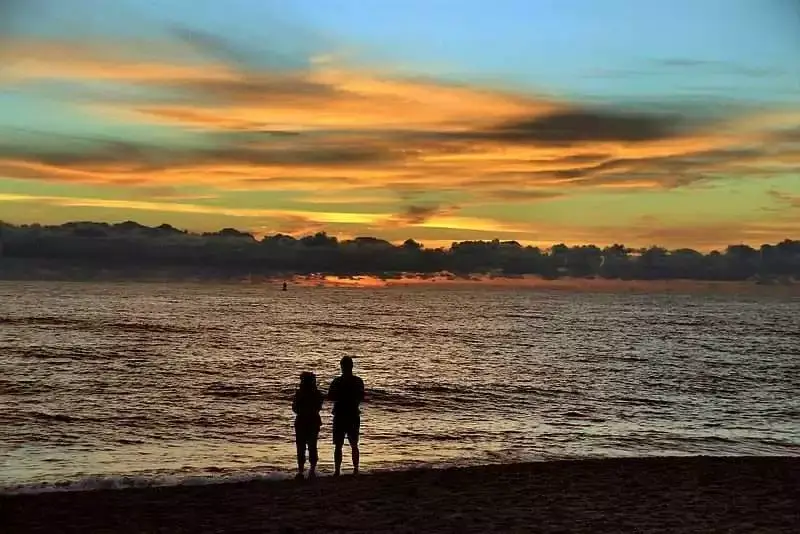 So, are you looking for a perfect vacation setting to go with friends, partners, or family?
Located on Florida's southwest Gulf Coast, the Palm island resort is a beautiful abode of composure and tranquility.
Palm Island Florida is renowned for its feature of being a flawless destination for a worthwhile vacation.
Palm Island Florida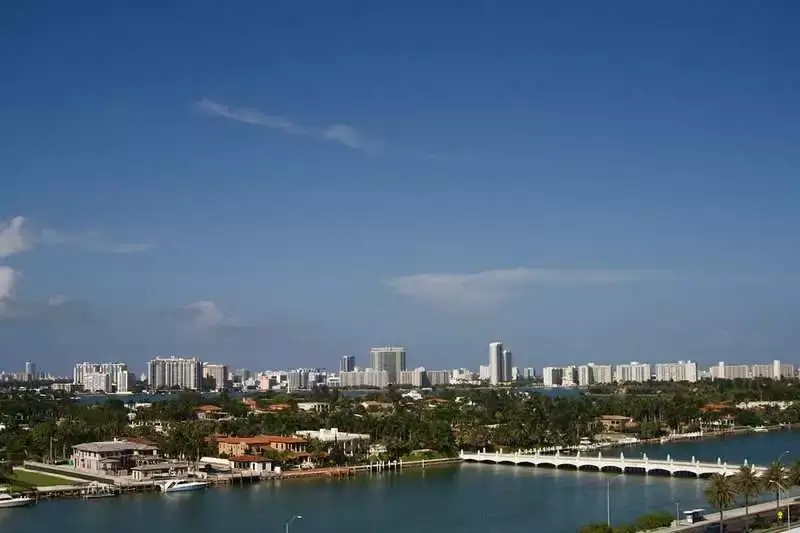 Palm Island Florida is an island with no bridge or causeway. It is a hidden little gem in Florida, and its tropical vacation setting makes it an attractive place for visitors across the globe.
The Island is located about nine miles south of Englewood Beach, Florida. Englewood Florida is also known for Cedar Point Environmental Park.
Palm Island is considered one of the most magnificent places in Cape Haze. The Cape Haze area is popular for the resorts and the vacation experience.
Interestingly, the most famous Palm Island resort property is known for rental villas. It's vacation rental villas encompass over two miles that cover the private and heavenly beaches on the northern end of Palm island Florida.
As it is a completely natural world in itself, travelers arriving at Palm island Florida, travel via car ferry. After that, they can easily park their cars in the Palm island parking area. It is not allowed to take cars in the resort.
The very welcoming arrival gives a great start to the experience at this spectacular location.
Please note that this Palm Island Resort in Florida is different from the Little Palm Island Resort, located on Little Torch Key down in the Florida keys.
Palm Island And Its Interconnected Islands
Some islands can also be visited if you are at the pristine beaches of Palm Island Florida.
1. Knight Island
Knight Island is, in reality, the real home of Palm Island Resort. It is popular by the name of Palm Island, as the popularity of the place overshadows its true identity. Palm Island resort, because of its fame, Palm Island resort makes all other island counts within the name of Palm island. However, technically they all are different surrounding islands.
2. Don Pedro Island
Don Pedro Island lies south of Knight Island. It also has the availability of private homes as well as vacation rentals.
There are no lavish or big stores, restaurants, or resorts. It is also rare to find hotels on the island.
The island is particularly known for Don Pedro Island State Park. The island can be easily reached by walking or driving from Palm Island.
3. Little Gasparilla Island
Little Gasparilla Island lies south of Don Pedro Island. You can only travel to this island by boat or kayak.
It is nearly impossible to reach it from either Palm Island or Don Pedro Island. There is a sand pathway, but it is privately owned and only accessible to the residents with gate keys.
Weekend boaters are popular on the southern end of Little Gasparilla Island.
Amenities At Palm Island Resort Florida
Many fascinating property amenities include top room amenities, resort's beach access, transportation facilities, great dining options, a shopping area including the gift shop, and the concierge add-on.
1. Transportation facilities:
The bell team of Palm Island Florida is designated for transportation duty. There are also amenities of the golf cart, bikes, and kayaks available on a rental basis. The travelers need to register to have this facility.
2. Dining
Palm Island resort is resplendent with amazing dining options for all resort guests.
Three prominently known dine-in places add stars to such a great experience at Palm Island Florida.
1. Rum Bay Restaurant
If you are looking for a fine family restaurant with a touch of tropical-island style, Rum Bay Restaurant is a suitable place for you.
It is accessible to the guests by boat and also by water taxi. It is centrally located within the Palm Island resort.
This restaurant is a center for food lovers as it serves some of the most tempting dishes like gourmet hamburgers and fresh local fish. Its holiday menus, specialty nights, and nightly specials are astounding.
2. Leverock's Restaurant
Leverock's restaurant in Palm Island Florida can be reached by water taxi. It is a marvelous dining option for open lunch as well as dinner.
Leverock is the key restaurant in the cuisine based on fresh catch from the sea. The restaurant is primarily famous for its fresh seafood varieties. The place is humble enough to add variations to your plate as per your choices.
It offers a highly casual atmosphere. It has a shade canopy that makes the experience of outdoor dining sublime.
3. Coconut's Cafe
Popularly known as the Coconut's, the Coconut Cafe is also a recreation center.
It has options for all its visitors to rent golf carts, bicycles, kayaks, beach umbrellas, and stand-up paddleboards. These rentals can make your experience on the island more alluring.
The place also makes the stay comfortable for the visitors by providing basic grocery items.
The Cafe has a well-established reputation amongst food lovers for delicious servings like gourmet coffee with varied flavorings, throttle with baked pastries, and sandwiches.
Afternoons mark a particular emphasis on different ice creams at Coconut's Cafe.
These are conveniently located restaurants with mouth-watering cuisine to offer to the visitors.
3. Tennis And Golf
Palm Island Resort is also known for its numerous tennis courts. Golf courses also surround the Palm Island Resort in a great number.
People who love sporty activities, particularly tennis and golf, can plan for Palm Island Resort as their next vacation location.
4. Fishing and Boating
Inshore and nearshore fishing are available options for those who love marine activities. For inshore fishing, Stump pass on the northern shores of the resort is preferred.
The activities department of the resort can arrange offshore fishing. These are usually done by arranging boat tours.
Sunset cruises also make the visitors adore the view of the waters where dolphins swim and play joyfully.
For experiencing the thrill of boating, there are various options like off-island boat rentals or Jet Ski rentals, for which the guests must contact the authorities managing the location service.
5. Concierge
It is a unique feature of the Palm Island Resort that the place has an Activities Coordinator. This coordinating authority is assigned to make the people (those who have never been to Palm island or already visited ) plan their visit to the resort more efficacious.
The concierge service provides all the essential details of the sponsored events and the phenomenal holiday packages.
Other details are also available by the service concierge, including reservations in the event, charters related to boating and fishing, reservations for various interesting activities, and also for any
6. Some Other Amenities
Property Amenities: Free parking, pool, fitness center, bar/ lounge, children's playground, walking tours, massage, non-smoking hotel.
Room features in the resort: Flat-screen TV, air conditioning, laundry room, separate dining area, private balcony, kitchenette, sofa, refrigerator.
Different types of rooms are available at the resort: Ocean view, pool view, non-smoking rooms, suites, family rooms.
Accommodation Facilities At Palm Island Resort
A comfortable stay is the priority of any traveler, especially for a vacation purpose. There are various accommodation facilities that the resort guests can go for.
Island Beach Villa
These vacation rental villas encompass eye-pleasing views of the beautiful beach white sand beach and add to the pleasure of your vacation with the easy beach access.
Island Bay Villas
These villas are the same in features as the Island Beach Villas. They are highly convenient for the ones arriving by boat.
The lovely views of Rum Bay and mangroves. The Gulf of Mexico also gives glimpses from the west.
Island Cottages
The Island Cottages are perfect for families and are constructed in a duplex condo-style. The cottages have direct access to the beach and water.
Take it as a family room tip for making your stay at Palm island worth it, and island cottages are the best.
Mainland Marina Villas
This lies across the intra-coastal waterway from Palm Island Resort Florida.
Guests staying at Palm Island resort can access Mainland Marina Villas by water taxi.
Finest Private Homes In Florida
Most private homes here are available for four weeks long. They are privately owned by individuals who assure the homes are intact with all necessary amenities for the arriving guests.
All private homes are full of subtle interiors with decent decor that enhances the comfort of the stay here.
Palm Island Florida: A Must Visit Place
Palm Island Florida is a plethora of joyful features. All the nearby attractions make it the epitome of the natural world.
So, the next time you plan to go on a vacation, Palm Island Florida is a place deserving enough to be at the top of your priority destinations.
Also read: Best Beaches in Alabama

Verified Content by Experts
USA Tales has content written by niche experts, travelers, students, and those with real-life experience. Our content is also periodically reviewed by subject matter experts to ensure content accuracy and relevancy. Have a question? Email us at team@usatales.com