Craving for the best bars? Kansas City is an amazing city known for its Barbeques and drinks. KC is here to soothe your stress and serve the best beers, cocktails and snacks from the best bars in town.
Stressed after work? Seeking the best spot for your vacation? Chill peeps! How about Kansas City, the place of the best liquors? No going back! Kansas is your spot.
Kansas City, known for its delicious spirits and cocktails, is the perfect destination for those looking to unwind and relax after a long workweek. With a wide variety of bars offering freshly prepared beverages and delicious snacks, Kansas City has something for everyone. Whether you're looking for a place to enjoy brunch with your family or a spot to celebrate your nightlife, Kansas City has you covered.
The city is home to some of the best bars in the country, celebrated by both residents and tourists. From classic speakeasies to trendy rooftop bars, Kansas City has it all. To make your search for the perfect bar a bit easier, we've hand-picked the top 10 bars in Kansas City for you.
Brew yourself some freshly prepared spirits and cocktails, delicious snacks of the town for your tummy, and amazing brunch with your family. Celebrate your nightlife with the tasty wine of Kansas City and sum up your voyage with more memories. So, don't wait any longer and read our complete blog to learn about these top 10 bars and plan your next night out in Kansas City.
Here are some best and hand-picked bars from KC celebrated by residents and tourists.
10 Amazing Bars in Kansas City
1. Julep
How about Whiskey, gin, beers, and wine on the couches of a patio in Kansas city? Then Julep is your zone. Treat your taste buds with delicious cocktails and meals from the never-ending menu of Julep.
The exotic ambiance and cheering smiles of associates are extremely inviting. Relax with friends after work, and catch up on a date with your lady with sips of the great drinks that Julep offers. Julep is a must-visit Bar in Kansas that is worth a tour.
They also have a great collection of small plates and snacks served on them.
2. Green Lady Lounge
Wanna sip some gin, beer, and wine with some jazz on a patio? Green Lady Lounge is here. It is a special place for jazz & live music lovers and great drinks. The well-organized aisles, ear-pleasing melody, eye-catching walls, and cool light offer tourists a magnificent treat.
The rich quality provided is enough to make nights cozy. The bar also organizes musical events weekly with authentic jazz sounds, which are worth the money and time.
It's a must-visit Bar and should not be skipped. Also, it sells some rate music tapes that can add value to your time. The busy bar also sells some aromatic bitters, which are pretty rare.
3. The Monarch Bar
Add more value to your drinking adventure with the neatly glossed room, superior spirits, and cocktails of The Monarch bar. Tasty Snacks and food filled on small plates will make your tummy crave more.
The bar offers the tourist three outlets; The Monarch bar, The Parlour, and The Monarch terrace, with great drinks, food, and cocktails. It is a great place worth your time and penny.
It's also one of the best bars in Kansas City. The bar specializes in making the famous Drooling cocktails which are often loved by every customer who visits the bar. The menu also gets a revamp every season.
4. The Hey! Hey! Club
The Hey! Hey! The club welcomes you with the best live jazz jingles from Kansas City. This bar was raised by an entrepreneur and salon artist, celebrated by townies and musicians, and monumentalized by filmmaker Robert Altman.
Along with drinks, the bar also organizes live music concerts every Thursday. The bar offers visitors excellent service and live entertainment during happy hours. Make sure to taste the tasty saukerkaut balls which are strictly not to be missed. Do have a glance if you're in Kansas City and seeking entertainment and live music.
5. John's Big Deck
Tap on the floors and shake yourself up with beer, wine, and cocktails with our john's big deck. It is one of the best-regarded bars in downtown Kansas City. The bar provides exotic cocktails and great food to tourists.
Plan a weekend brunch with your buddies, and have a great time. The bar has three floors, and the third one is built for experiencing the patio and city view with beer and wine. They have a nice selection of delicious cocktails too. It is one of the most economical bars in Kansas City as well.
6. Swordfish Tom's
Swordfish Tom's is a tiny cocktail bar located in Kansas City. The cocktail bar serves frozen cocktails, superior drinks, and amazing food. The club is regarded as one of the compact clubs in Kansas City. Their hospitality adds value to the visit. It's a perfect spot for people to have a nice conversation with drinks and without cell phones.
It is also one of the finest bars in Kansas City. They also provide an ATM for tourists in case of no money. This is also a perfect spot to work on your appetite. The unique frames on the bar's wall are so amazing and funny.
7. Oak and Steel
Oak and steel is a craft bar located in Kansas City. The bar welcomes the tourists with its amazing draft beer, drinks, and locally made drooling food of the KC town. The interior is broad and excellent for chats with friends and family.
The bar serves a continually rotating selection of beer and drinks. They do not serve or make any cocktails. It is a perfect spot to soothe yourself with whiskeys and other brews after work, a healthy visit without any chaos or unwanted disturbances. People can have a peaceful holiday visit and spend more time.
8. The Brookside Sports Bar and Grill
Passionate about football and other sports? The Brookside sports bar has awesome interiors with an elegant atmosphere. Cheer your favorite sports team with good beer, cocktails, and food from the bar.
Also, watch the interesting game played by Kansas City Chiefs on the large HD TV set up in the bar. It's a perfect spot for dating with your partners, friends, and sports fans to have a fun time. The bar offers a private zone downstairs as well. This is regarded as a super cool sports bar in Kansas City.
9. Final Final Bar
Loved and celebrated by the residents of Overland Park, the Final Final bar is the best sports bar you'll find in KC. The place has hundreds of varieties of different cocktails and over twenty-four varieties of beers and also provides good snacks and food.
They provide pool tables, dart boards, TVs, and a jukebox of songs to make your time more fun and engaging. It's a perfect spot to have cozy times with friends, partners, and business associates. The bar provides bonus scores for the customers who frequently check-in.
10. The 403 Club
Shoot the pinball with a cocktail! Amu. It? Yes, The 403 club of KC gives us an immense experience with their tasty craft beers, best Spinning Pinball, elegantly built patio with TVs, a pool table, and a jukebox of loved albums.
It's located on the highway in Kansas City. The bar conducts pinball matches daily with 11 minimum matches and weekly and monthly tournaments. Charity Tournaments are also conducted for social causes. The games do not take away from your brew time and add more to your visit.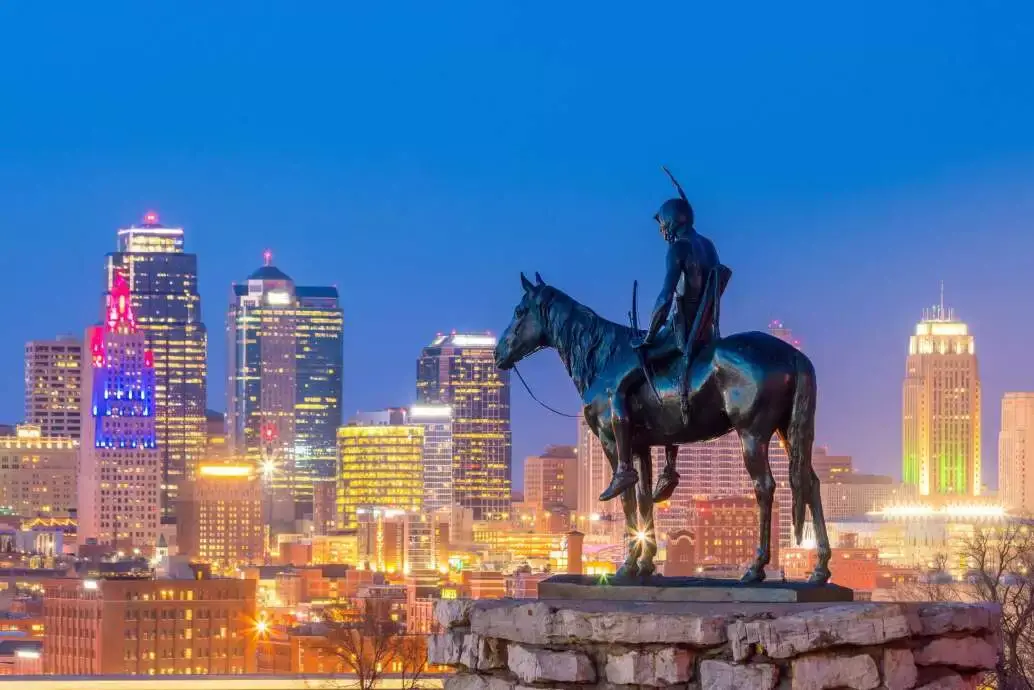 Closing Thoughts
If you're looking for a place to de-stress and enjoy delicious drinks, Kansas City is the perfect destination for you. Known for its wide variety of bars serving fresh cocktails and spirits, as well as tasty snacks, the city has something for everyone.
whether you're looking for a spot to spend quality time with your family or a place to party the night away, Kansas City is the place to be. To make your search for the perfect spot easier, we've selected the top 10 bars in the city, which are popular among locals and tourists alike.
So, don't hesitate and book your trip to Kansas City now. Enjoy the diverse drinks and bar scene, and make lasting memories. Don't miss the chance to visit these bars as soon as you can.
Suggest Reads
Sports Bars in NYC
Verified Content by Experts
USA Tales has content written by niche experts, travelers, students, and those with real-life experience. Our content is also periodically reviewed by subject matter experts to ensure content accuracy and relevancy. Have a question? Email us at team@usatales.com