Kansas City is a premium manufacturer of beef, seafood, and other food services. Kansas City steakhouse was founded by Giovanni Scavuzzo during the great depression and is also the best steakhouse in Kansas City.
In 1932 he and his family started S&S Meat. After 50 years, in 1980, the family decided to provide steak and meat to hotels and restaurants around Kansas City; it provides Midwest corn-fed beef to sell Kc strip, top sirloin, T-bones, Porterhouse, and ribeye steaks, beef roasts, and Steakburgers.
When Ed Scavuzzo, the founder's great-grandson, joined the company in 1984, he concentrated on a fresh endeavour: a mail-order catalogue. He named the company's mail-order division Kansas City Steak Co. to capitalize on Kansas City's reputation for fine steaks.
Even though the catalogue industry expanded in the 1980s, just 8 to 10 percent of the company's sales came from it. The Kansas City Steak Company and the television home shopping network QVC entered into a partnership in 1995.
The Kansas City Steak Company currently transports packaged gourmet goods across the country and supplies beef products to restaurants, under the direction of David Grosenheider (president, consumer division).
Kansas City
Kansas City is the largest city in Missouri using area and population.
It is sometimes called the "Barbecue Capital" because of its world-famous steaks and barbecue. The Historic Jazz District, which was once alive with the sounds of jazz legends like Charlie "Bird" Parker and Big Joe Turner, is a great place to learn about the city's jazz past.
The first restaurant in Kansas City was the Golden Ox, the best steakhouse in Kansas City. Golden ox was the birthplace of the Kansas City strip steak. The Golden Ox is also regarded as the oldest steakhouse in Kansas City.
Kansas has also long been regarded as "The Wheat State," one of the nation's premier agricultural states. In 2000, it was the leading producer of wheat, wheat flour, and wheat flour milling capacity.
The environment of Kansas City is so Young and Youthful. Private dining rooms, steak restaurants, and the country club plaza make it even more delightful. The nights Of Kansas City are also known as the light district.
1. 801 Chophouse
Location: 71 E 14th St.
Kansas City, MO
For reservations, call: 816.994.8800
Hours: Monday – Saturday: 4:00 pm – 10:00 pm/ Sunday: 4 pm – 9 pm
"Big steaks.Bold wines."
In the centre of Kansas City's thriving Power & Light District sits 801 Chophouse. Come and relax in a welcoming eating setting with sensual lighting, eye-catching details, and recognizable leather booths.
The 801 Chophouse in Kansas City is the ideal venue for any occasion, whether you're planning a special date night or a sizable party or event.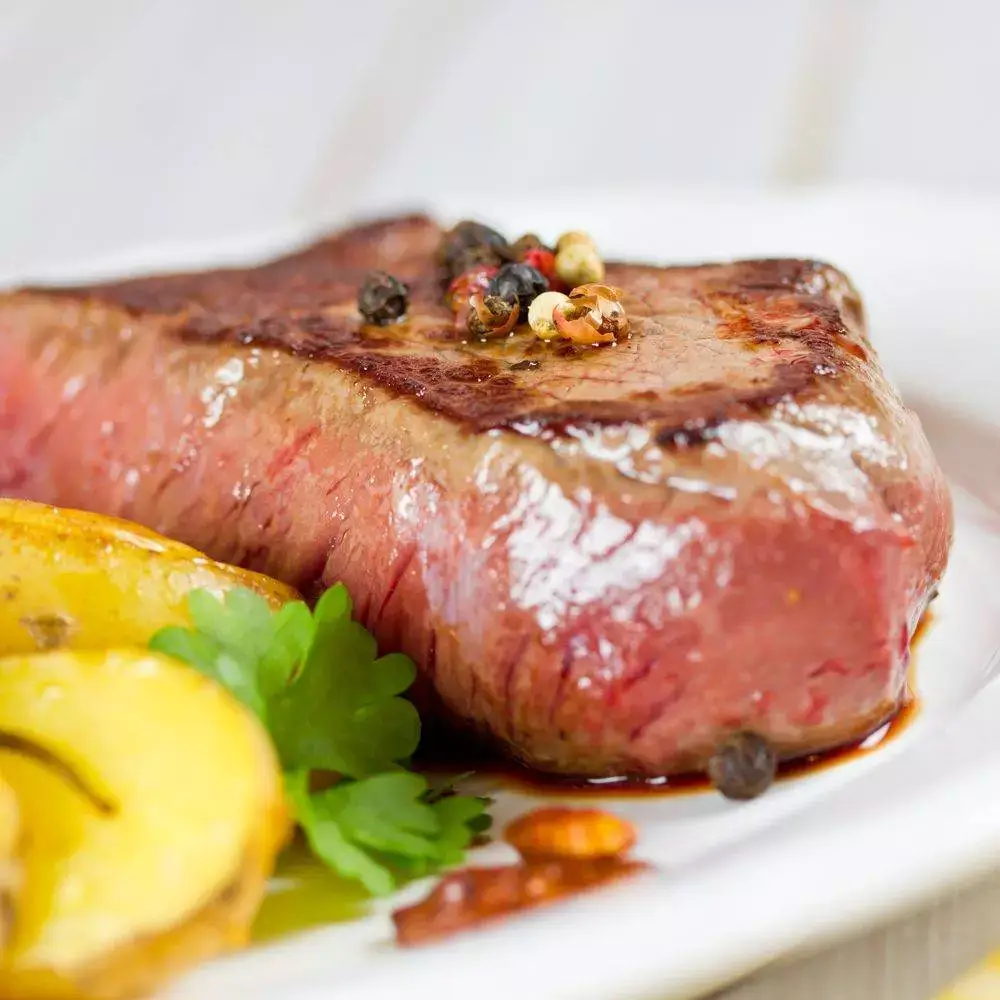 Despite its youth, the design is reminiscent of a steakhouse from the 1940s that Harry Truman would have patronized. Whether you order prime rib, a Kansas City Strip, a ribeye, a Delmonico, or a Porterhouse, 801 Chophouse's claim to fame is USDA Prime beef in the best steakhouse in Kansas City. You can also add blue cheese, Bearnaise sauce, Black Truffle Butter, and other ingredients to your meat.
Dinner at 801 Chophouse, named among the Distinguished Restaurants of North America, can be pricey, with entrées starting at $32. Plenty of jet-fresh fish is on the appetizer menu, from Lobster Corn Dogs and Oysters Rockefeller to Maryland crab cakes and pancetta-wrapped shrimp. Minnesota pork chops, Pan-Roasted Amish Chicken, and Double-Cut Colorado Lamb Chops are the other dishes available.
2. The Majestic Restaurant
Location: 931 Broadway in Downtown Kansas City, Missouri.
For reservations, call: (816) 221-1888
Hours: Sunday Brunch 10:30 am to 1:30 pm/ Sunday – Tuesday 6:30 pm to 9:30 pm
Friday & Saturday 5:30 to 9 pm
Jazz Club: Thursday – Saturday 6:00 to 10 pm
The United States cattle capital has been in Kansas City for more than 150 years. This notoriety stretches back to the time when cowboys were transporting cattle up from Texas to the stockyards along the Missouri River. The best dry-aged steaks in the nation are currently available at The Majestic Restaurant.
The Majestic first opened its doors in November 2009 in the refurbished 1923 Fitzpatrick Saloon Building, and it still has that era's vibe and is the best steakhouse in Kansas City.
The greatest Kansas City steaks and live Kansas City jazz were the right fit for this historic Kansas City saloon, according to local restaurateur Doug Barnard. The Majestic Steakhouse, which Mr. Barnard reopened as The New Majestic Steakhouse in 1992, was a beloved landmark in Kansas City. The New Majestic was a big hit and helped establish
They're recognized for dry-aged Kansas City steaks among more than a dozen beef meals, including pepper-encrusted fillet mignon, bacon-wrapped beef tenderloin, and Hangar Steak with Red Pepper Tapenade, which they serve every day for lunch and evening.
The Majestic Jazz Club is located in the hotel's basement in the best steakhouse in Kansas City. Not a lover of beef? Other options include fresh shrimp and shellfish, pig or lamb chops, and sautéed chicken breast.
Twice Baked Potato, Rice Pilaf, and Creamed Spinach are among the 'old-school' sides, while sweet ends include Triple Chocolate Mousse Cake and Garment District Cheesecake. The Majestic Restaurant offers more than 150 whiskies and hundreds of wines, so you can find the perfect drink to go with your meal.
3. The Capital Grille
Location: 4760 Broadway Blvd Kansas City, MO 64112
For reservations, call: (816) 531-8345
Hours: Sunday Brunch 10:30 am to 1:30 pm/ Sunday – Tuesday 6:30 pm to 9:30 pm
Friday & Saturday 5:30 to 9 pm
Owned by Darden Restaurants, The Capital Grille is a chain of upscale steakhouses in the United States. Locations for the brand can be found in 25 states, the District of Columbia, and Mexico City.
Your experience at The Capital Grille is one of casual elegance from the moment you enter. The outstanding dry-aged steaks, fresh seafood, and celebrated world-class wines are served in a warm, opulent environment with African mahogany panelling and Art Deco chandeliers.
These steaks are painstakingly dry-aged on the premises for 18 to 24 days before they hit the grill to produce unmatched flavour and texture. Then, each is meticulously hand-carved by experienced in-house butchers. a prolonged procedure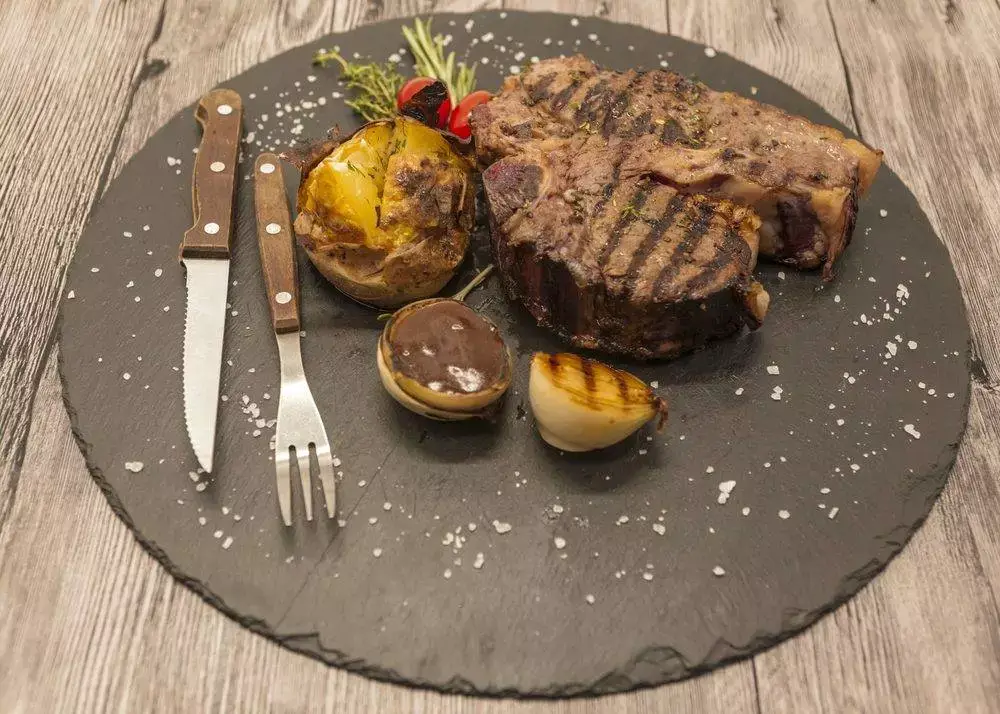 This massive restaurant feels like a 'gentlemen's club,' with sculptures, brass, and dark woods, and it is the best steakhouse in Kansas City. Seared tenderloin with butter-poached lobster tails costs more than $50 and is described as the "ultimate steak and seafood experience."
At the intersection of Ward Pkwy and Broadway Blvd, close to Country Club Plaza,  they guarantee to serve succulent dishes and dry-aged steaks produced with the finest ingredients.
Gorgonzola and Truffle Crusted Dry Aged KC Strip and Porcini Rubbed Bone-In Ribeye with 15-Year Aged Balsamic are two other Chef's Suggestions with a comparable pricing range.
Customer favorites include lobster mac and cheese, vast crocks of French onion soup, roasted Brussels sprouts with bacon, and thick crab cakes at the best Kansas City steakhouse. Entrees including salmon, Chilean sea bass, scallops, and other seafood are also available.
Large servings, a well-rounded appetizer menu, exquisite crème Brule, and a fantastic whiskey selection. The friendly service and enough parking make this a pleasant experience.
The Sommelier has selected over 325 new and vintage wines, along with traditional cocktails with a modern twist. A memorable experience is waiting for you at the restaurant at 4760 Broadway Blvd. Make a reservation today.
4. Pierpont's at Union Station
Location:

Pierpont's at Union Station

30 West Pershing RoadKansas City, MO 64108
For reservations, call: (816) 221-5111
Hours: Monday:

Closed/

Tuesday – Thursday:

11:30 am – 9:00 pm/

Friday:

11:30 am – 10:00 pm/

Saturday:

10:00 am – 10:00 pm
Repeat recipient of the Wine Spectator Award, Pierpont's is renowned for its creative seasonal cuisine, superior service, stunning private rooms, and unmatched catering offerings.
Pierpont's at Union Station guarantees a dinner as outstanding as the surroundings, from the first well-made cocktail to the unforgettable finish from the best pastry chefs in the neighbourhood.
The Pierpont's at Union Station is remarkably similar to the 1914 version. The original women's waiting room, the kids' waiting room, and the women's smoking lounge all make up 60% of the restaurant's three-story structure. In Kansas City, Pierpont's was chosen as both the best restaurant in terms of architecture and the best destination for out-of-town visitors.
With food and service that is as memorable as the iconic backdrop, Pierpont's at Union Station has been referred to as "the culinary jewel" of Kansas City.
When you dine at Pierpont's Union Station, the best steakhouse in Kansas City, named after famed railroad entrepreneur John Pierpont Morgan, you'll be transported back to the 1930s and 1940s in opulent surroundings.
Pierpont embodies 'old school' grandeur, from the lofty ceilings to the 30-foot-tall antique mahogany bar. However, the steaks and lamb chops and trout almondine, and cioppino remain the primary attractions at this steakhouse.
Walnut and pear salad, as well as lobster tails, receive great reviews. Add a trademark steak enhancement for a nominal cost, such as coffee and ancho chilli rub, blue crab, or béarnaise sauce. A la carte sides include garlic-whipped potatoes, farro risotto, and Swiss chard. Mussels, calamari, rabbit, and crab are among the appetizers available for $10.
5. Hereford House 
Location: 8661, North Stoddard Avenue, Kansas City, MO 64153
For reservations, call: (816) 584-9000

Hours: Monday:

 Closed

Tuesday – Friday:

 3:00 pm – 9:00 pm

Saturday:

 12:00 pm – 9:00 pm

Sunday:

 12:00 pm – 8:00 pm
This Hereford House location, located in the famous Zona Rosa shopping center, mixes a pleasant atmosphere and soothing hues with cuisine mastered over five decades.
The Hereford House restaurant in Kansas City first opened its doors in 1957, close to the downtown stockyard district. Hereford House immediately became a legend in this town of cattlemen! Much of what made the Hereford House a well-liked attraction is still present today, despite having four sites.
Steaks are still hand-cut, matured for more than three weeks, and always cooked over hot, hardwood coals, the only way a steak should ever be cooked!
While the 12-ounce prime rib melts on your tongue, the HH Sea Hogs appetizer combines shrimp with bacon and horseradish cocktail sauce. Patio seating makes the most of the nice weather.
With an iceberg lettuce base, grape tomatoes, house-made Maytag blue cheese dressing, bacon, and chives, the "Wedge" salad has classic flavors. While beef reigns supreme, garlic-stuffed chicken breasts, ribs, pork chops, and spaghetti are all available.
The famous grilled salmon is topped with Parmesan cream and served over artichokes and other veggies. Other favorites are Steakburgers and carrot cake. The restaurant's extensive wine list is updated regularly.
6. J. Gilbert's Wood-Fired Steaks
Location: 8901 Metcalf Avenue, Overland Park, KS 66212
For reservations, call: (913) 642-8070
Hours: Sun 4 p.m.– 8 p.m. / Mon–Thu 4 p.m.– 9 p.m./ Fri–Sat 4 p.m.– 10 p.m.
Low lighting levels Enhanced in terms of hospitality. The restaurant is named J. Gilbert's in honour of the illustrious Kansas City restaurateur Joe Gilbert, who both exemplified and invented hospitality. In keeping with their motto, they continue to make just two promises: to make people happy and deliver wholesome cuisine.
The restaurant was founded in Kansas City, a city that was once referred to as the "Paris of the Plains" because to the prevalence of bootlegging there during the Prohibition era. With this experience under their belts, they create and serve the best wines, cocktails, and more—the ideal accompaniment to a superb dinner.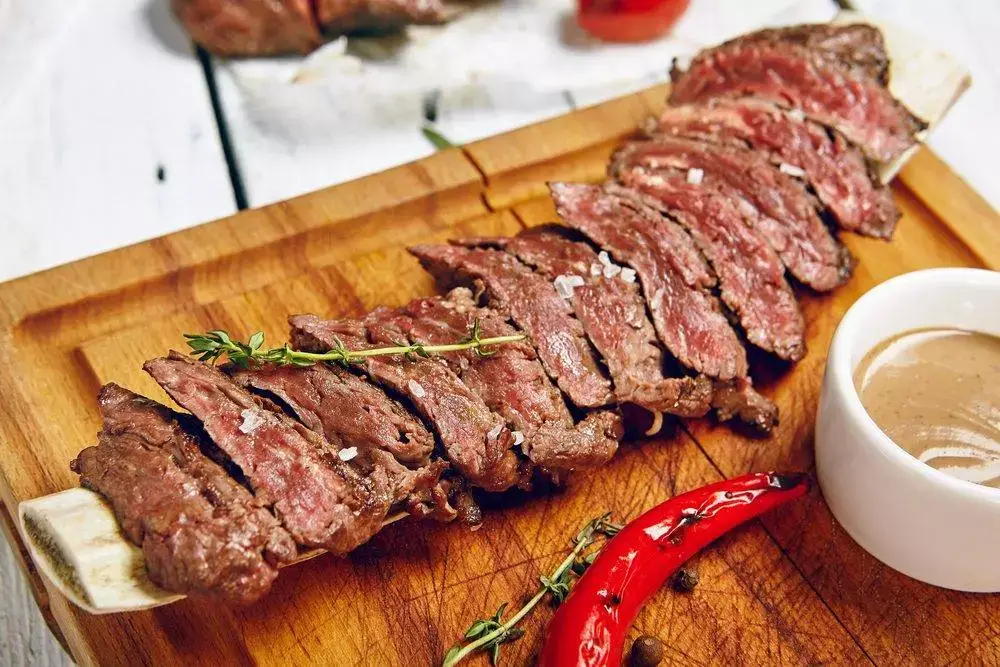 J. Gilbert's, which serves dinner from 4 to 10 p.m., has become a popular spot for wood-fired steaks. Steaks and chop platters come with two sides, ranging from roasted Brussels sprouts with prosciutto and mustard to creamed corn with bacon, though they are costly.
Maryland Crab Bisque and Lobster Risotto are also famous, as are hand-cut Maytag blue cheese potato chips, white cheddar chipotle mashed potatoes, and luscious Chocolate Velvet Cake.
Seared scallops with al dente vegetables are served in a skillet, and massive burgers are served on grilled buns. Oysters, shrimp cocktails, king crab legs, and lobster claws make up the sumptuous Iced Shellfish Platter. This dining area is warm and inviting, with wood plank floors, a brick fireplace, and dark upholstered booths.
7. McCormick & Schmick's Seafood Restaurant
Location: 448 W 47th St, Kansas City, MO 64112
For reservations, call: (816) 531-6800
Hours: SUN – THU: 11:30 AM – 9:00 PM
FRI – SAT: 11:30 AM – 10:00 PM
Happy Hour: Mon – Fri: 3:30 PM – 6:30 PM
McCormick & Schmick's dates its deep seeded roots back to 1974. Well renowned for its hand-crafted mixology, award-winning happy hour, chef-inspired cuisine, vivacious bars, and top-notch private dining and event spaces. McCormick & Schmick's is the iconic and prosperous company that it is today because of a blend of an open mind and a reverence for tradition.
Don't be fooled by the restaurant's name. Although seafood is the main attraction, McCormick and Schmick's also serve well-prepared meat. A 6-ounce fillet, a 13-ounce strip steak, a center-cut Dry Rubbed Black Angus Ribeye Steak, or an American Kobe Style Burger with mushrooms, fontina cheese, and red onion aioli are all good options.
Premium beef is paired with stuffed shrimp or steamed lobster tail in the Mixed Grill Selections. Fresh seafood is flown in daily, and there are crab cakes, mussels, and Dungeness crab and salmon, to suit east coast visitors. Salads, soups, and pasta in meal-size portions are all options, and a dish of the Chocolate Bag served with plenty of berries – is an absolute must.
8. Jess and Jim's Steak House
Location: 517 East 135th Street, Kansas City, MO 64145
For reservations, call:  816-941-9499
Hours:Sunday: 11 AM- 9 PMMonday – Thursday 11 AM- 9 PM

Friday & Saturday 11 AM- 10:00 PM
The first location of Jess and Jim's Steak House was established in April 1938 by two guys who were close friends. Before the tornado in 1957 forced them to relocate to their current location, Jess Kincaid and Jim Wright had their business at 135th & Holmes as a small bar and grill.
Even though it was a long drive from the city, they thought that the superb food, friendly service, and affordable rates would make the trip worthwhile. This hypothesis gave rise to "Jess & Jim's Steak House," as it is known today.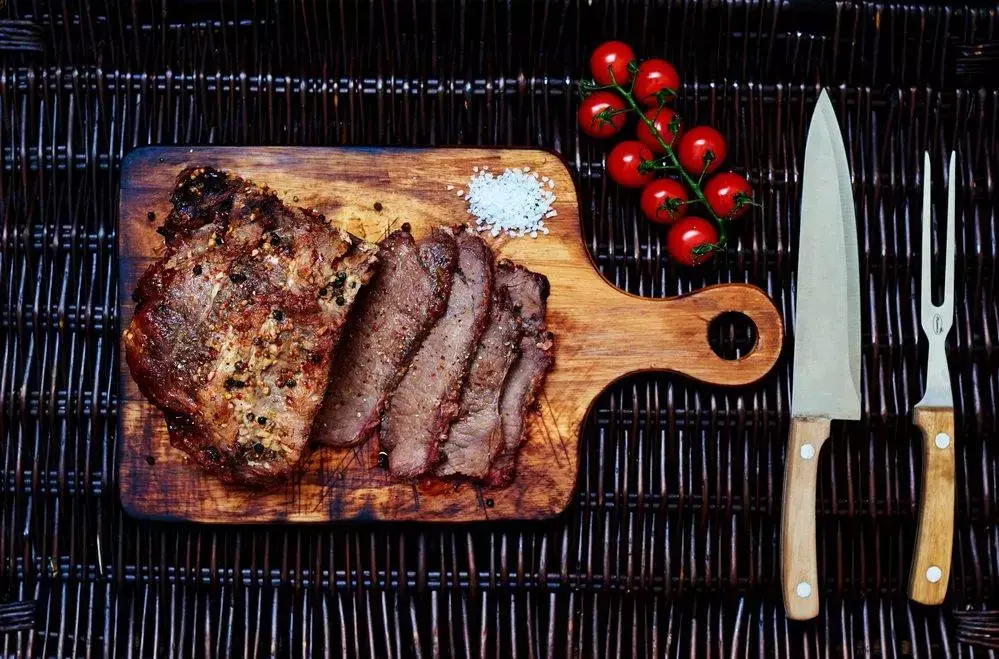 Along with their steaks, Jess & Jim's provides a typical '70s and '80s atmosphere. Playboy magazine once listed this popular family-owned restaurant among the top 12 steakhouses in the country. In comparison, Travel & Leisure ranked Jess & Jim's #20 out of 32 best steakhouses nationwide and one of the best steakhouses in Kansas City.
Steaks are nicely prepared; whether you choose an unseasoned, hand-cut fillet, sirloin, or rib-eye, ask for their time-tested and refined seasoning blend as a flavor extra.
Steaks and dinners, such as the whole catfish on the bone, livers, and kidneys, are not cheap but delicious. The menu also includes instructions on making steaks Extra Rare, Rare, Med-Rare, Med, Med Well, or Well-cooked. Other standouts include onion rings, twice-baked potatoes, rich beef soup, and great bar pours.
9. Marina 27

Steak & Seafood
Location:22 A Street Lake Lotawana, MO 64086
For reservations, call: (816)-578-4400
Hours: Mon, Tue, Wed, Thur 4:00 pm – 10:00 pm

Fri, Sat 3:00 pm – 11:00 pm

Sun 10:00 am – 10:00
Go no further if you're looking for a romantic, stunning, or family-eating experience. This laid-back eating experience begins with big boats and the beautiful waters of Lake Lotawana.
Marina 27 Steak & Seafood is a casual Lakefront Fine Dining establishment; with two private dining rooms available. The Starboard Tasting Room can accommodate 45 people, while the Lighthouse 27 room can accommodate 10 people. Sauteed mushrooms and onions (for a modest fee), bacon wrap, or steak butter are all good additions to mesquite charcoal grilling.
Marina 27 is recognized for its seafood, including 8-ounce lobster tails, outstanding mahi-mahi, and excellent bacon-wrapped scallops. Filet Oscar is served with king crab and hollandaise toppings on a bed of asparagus. Rack of lamb, baby back ribs, and vegetarian pasta are among the other delicacies. Servers are usually courteous and attentive, and you might catch a glimpse of the effervescent proprietor.
10. Stock Hill
Location: 4800 Main Street, Suite G-001 Kansas City, MO 64112
For reservations, call: 816-895-8400
Hours: Sunday – Thursday 4 pm-9 pm / Friday & Saturday 4 pm-10 pm
For a new generation, Stock Hill reinvents the traditional steakhouse in Kansas City. It blends the time-tested tradition of grace, knowledge, and refined service with flawless accuracy, skillful execution, and creative reinterpretations of the best steakhouse options.
Stock Hill, the best steakhouse in Kansas City, ideal for boisterous business evenings and special occasion meals, exudes a Gatsby vibe. White marble, luxurious emerald green couches, and gold accents adorn the bar and lounge area, while white tablecloths tucked into quiet alcoves adorn the dining rooms.
It's the ideal spot for slicing into a premium cut, ranging from local beef to Wagyu and Akaushi from Texas. The neighbourhood's historic roots are honoured with the moniker Stock Hill, which is housed in the former Kansas City Board of Trade structure in south Country Club Plaza.
This uncommon fusion of traditional and modern luxury provides visitors with a seductively enticing atmosphere and cutting-edge culinary excellence, intended to meticulously build moments of a truly new breed of Midwestern hospitality.
End note…
Kansas City is a great, beautiful, and full-of-life city. If you plan to visit it, don't forget to check out its breweries.
To read more with us, click here.
Also read: Best Ormond Beach Restaurants
Verified Content by Experts
USA Tales has content written by niche experts, travelers, students, and those with real-life experience. Our content is also periodically reviewed by subject matter experts to ensure content accuracy and relevancy. Have a question? Email us at team@usatales.com