Planning your next summer leisure trip to Hawaii? Well, if you pick the lovely island of Maui for your trip and are wondering what things to do in Maui, this article is perfect for you!
Visit a lush bamboo forest, hike to a volcanic crater, and swim with sea turtles, here is a list of the top 10 things to do in Maui to help you plan the perfect vacation!
Things to Do in Maui
1. Drive on the Road to Hana
A must on your list of things to do in Maui is driving and journeying the Road to Hana. Considered one of the best road trips in Hawaii with 617 curves and 59 one-lane bridges, this 64-mile-long narrow winding stretch on the Hana Highway will take you from the North Shore of Maui to the remote East Coast, going through the lushest parts of the island, including waterfalls and rainforests, gardens, black and golden beaches, dazzling coastal scenery and even a national park.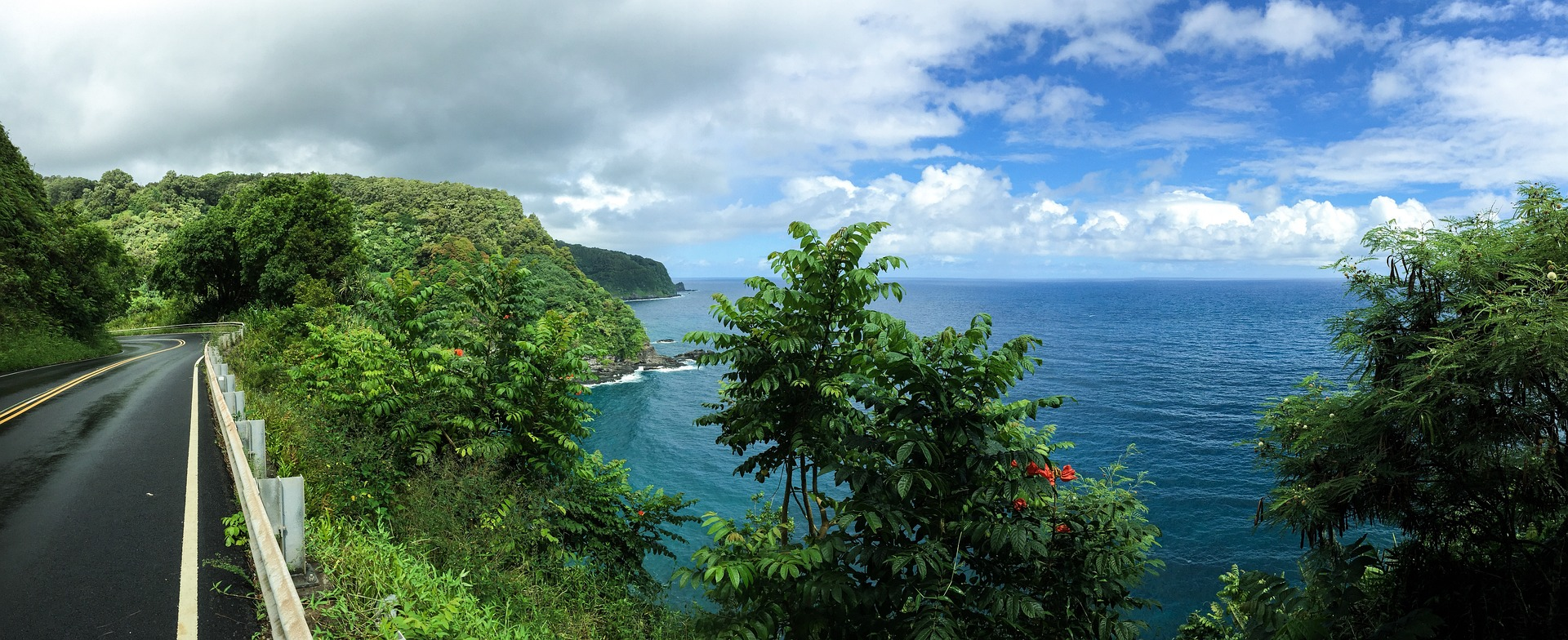 Driving the whole expanse of the drive on the Road to Hana can take several hours. If you are not sure if you can undertake the long drive on a curvy road, you can join a guided tour instead.
Here are several tourist attractions from the list of things to do in Maui to make a pit stop at on your Road to Hana trip:
1.1. Paia Town
You can enjoy a great breakfast and delicious coffee in Paia, the last town, before the beginning of the Hana Highway, right before you start your journey. Make sure to check out the Paia fish market for some fresh seafood!
1.2. Twin Falls
The first of the many waterfalls on the Road to Hana, the picture-perfect scene of Twin Falls is a famous tourist spot for visitors to click photos. Twin Falls also has a beautiful basin where you can swim!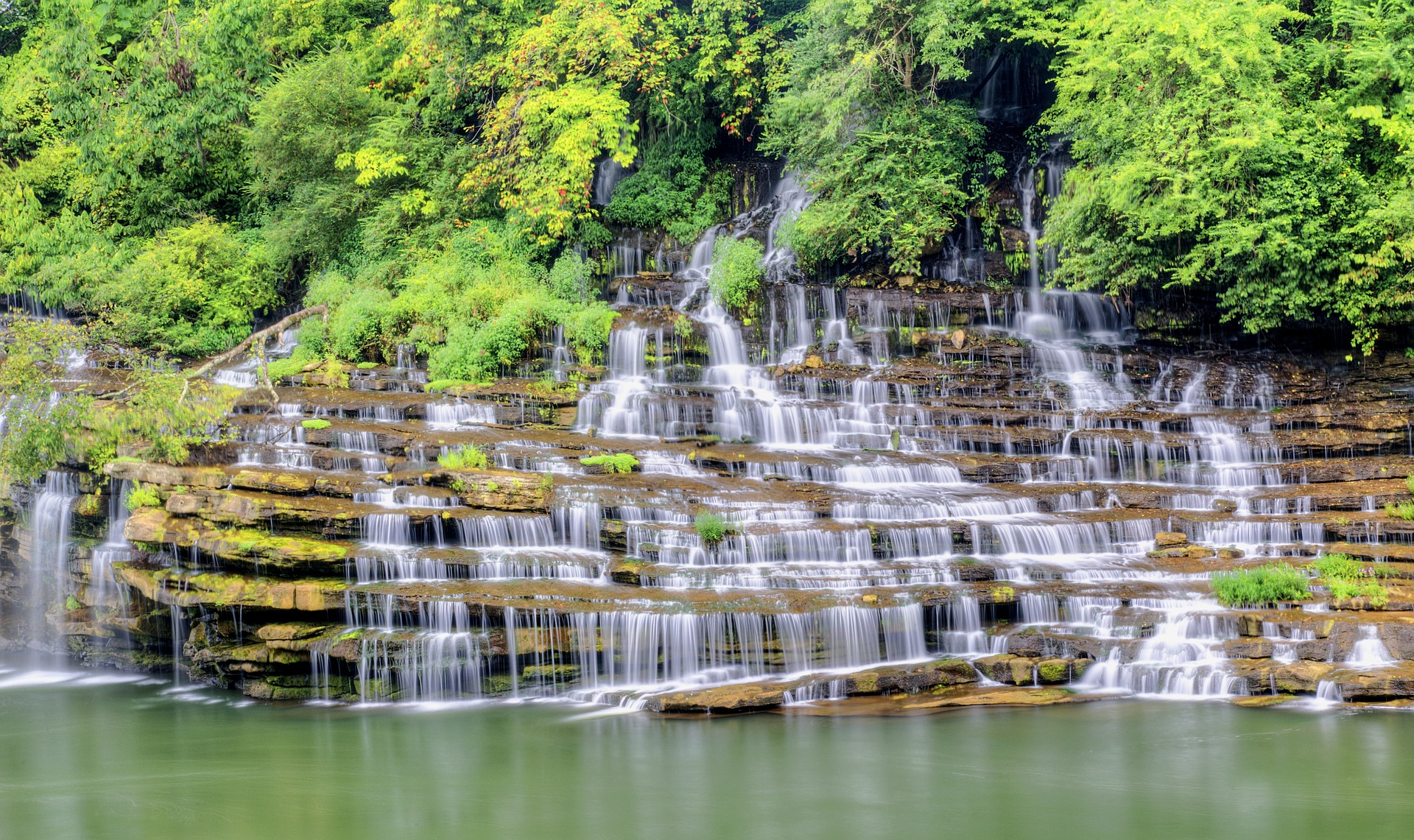 1.3. Hana Town
Spend the night in Hana Town and visit the many stores, and cozy eateries, and taste the chili rice bowls.
2. Take a trip to Haleakala National Park
Probably what should be your #1 on your list of things to do in Maui, the Haleakala National Park in Maui is an International Biosphere Reserve. It was built as a protection measure for the ecosystem of the area under it as well as the surrounding lands.
Spread over an area of more than 30,000 acres of land, the landscapes at Haleakala National Park range from red desert to rock gardens, streams, and waterfalls as well as panoramic coastal views. You can make a stop here while traversing the Road to Hana. Laden with countless trails for hiking, Haleakala National Park is the perfect place to spend your time exploring nature and endangered species or stargazing at night.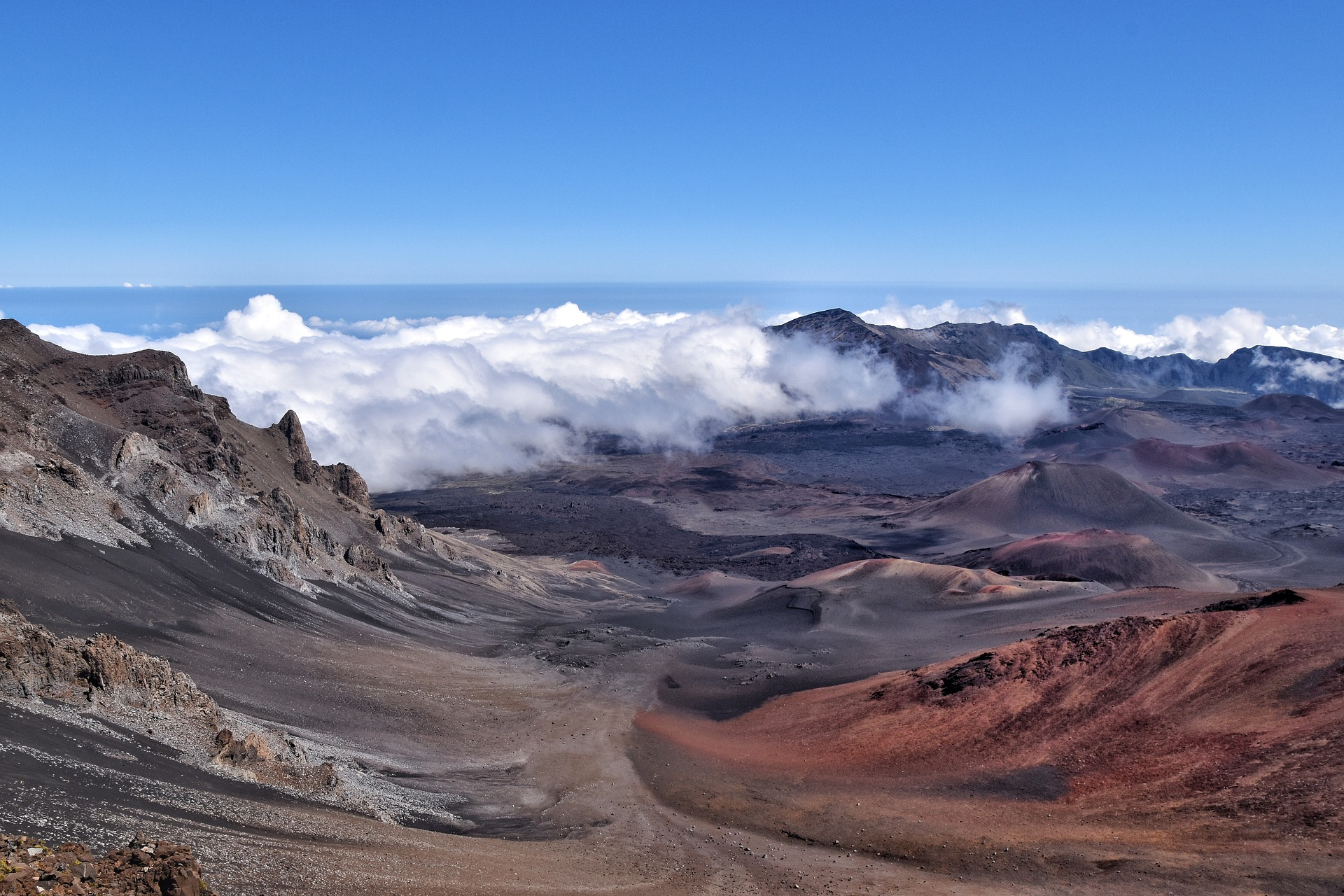 2.1. Haleakala Highway
The Haleakala National Park is open 24 hours. You can take a spectacular zig-zagging drive along the scenic Haleakala Highway, for about 10 miles to get to the Haleakala Visitor Center.
2.2. Haleakala Crater
The Haleakala Crater, rising 10,023 feet above sea level, is the highest point on the island of Maui. With insanely breathtaking views from its summit, the volcano along with the park is visible from almost every corner of the island.

2.3. Witness the Sunrise
One of the best things to do in Maui is to witness the morning sun break through the clouds from Haleakala Crater at the top of Haleakala National Park and admire the majestic beauty of nature. To witness the mesmerizing sunrise view, you would have to make prior reservations. Make sure to visit the park between 5:30-6:30 am.
If the whole ordeal of waking up before dawn for the sunrise sounds a bit too much for you, you can choose to visit the Haleakala Crater in the evening and take in the fantastic sunset view instead. What's more, the sunset viewing does not require a prior reservation either!
3. Hike the Pipiwai Trail
Did you know? You can visit not one but 2 waterfalls along with string pools, see an enormous banyan tree and walk through a picturesque bamboo forest all in 1 single hike on the Pipiwai Trail! This amazing 4-mile out-and-back trail is located in the Kipahulu section of the aforementioned Haleakala National Park.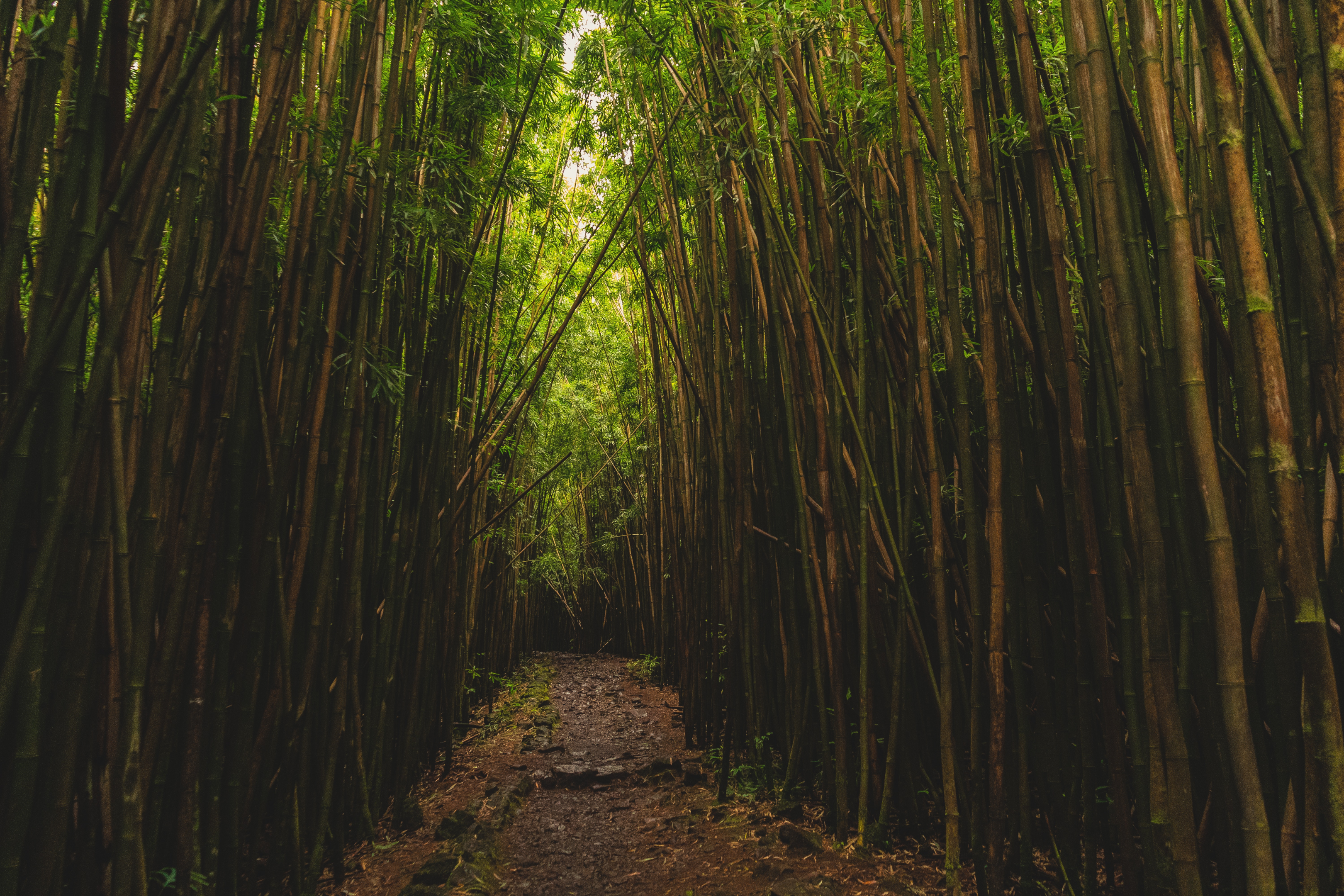 Being one of the main visits on the Road to Hana and a tourist favorite out of all things to do in Maui, the Pipiwai Trail tends to get crowded. Therefore, planning your excursion to this part of the National Park early in the morning is recommended for the best experience.
3.1. Falls at Makahiku
The entrance to the Pipiwai Trail and bamboo forest is next to the Visitor Center. A short walk from the entrance will take you through the lush bamboo forest and diverse scenery to reach the first stop, the 200-foot Falls at Makahiku along with its viewpoint.
3.2. Giant Banyan Tree
The next stop on the Pipiwai Trail is the gigantic banyan tree that has aerial roots extending down from its branches and going in different directions!
3.3. Waimoku Falls
After the banyan tree, continuing further through the bamboo forest, the Trail will finally take you to the dramatic 400-foot Waimoku Falls, which is the tallest waterfall in all of Maui!
4. See the Seven Sacred Pools
Also located in the Kipahulu part of the Haleakala National Park is yet another one of the top places to visit on the Road to Hana, the Seven Sacred Pools (also known as Oheo Gulch).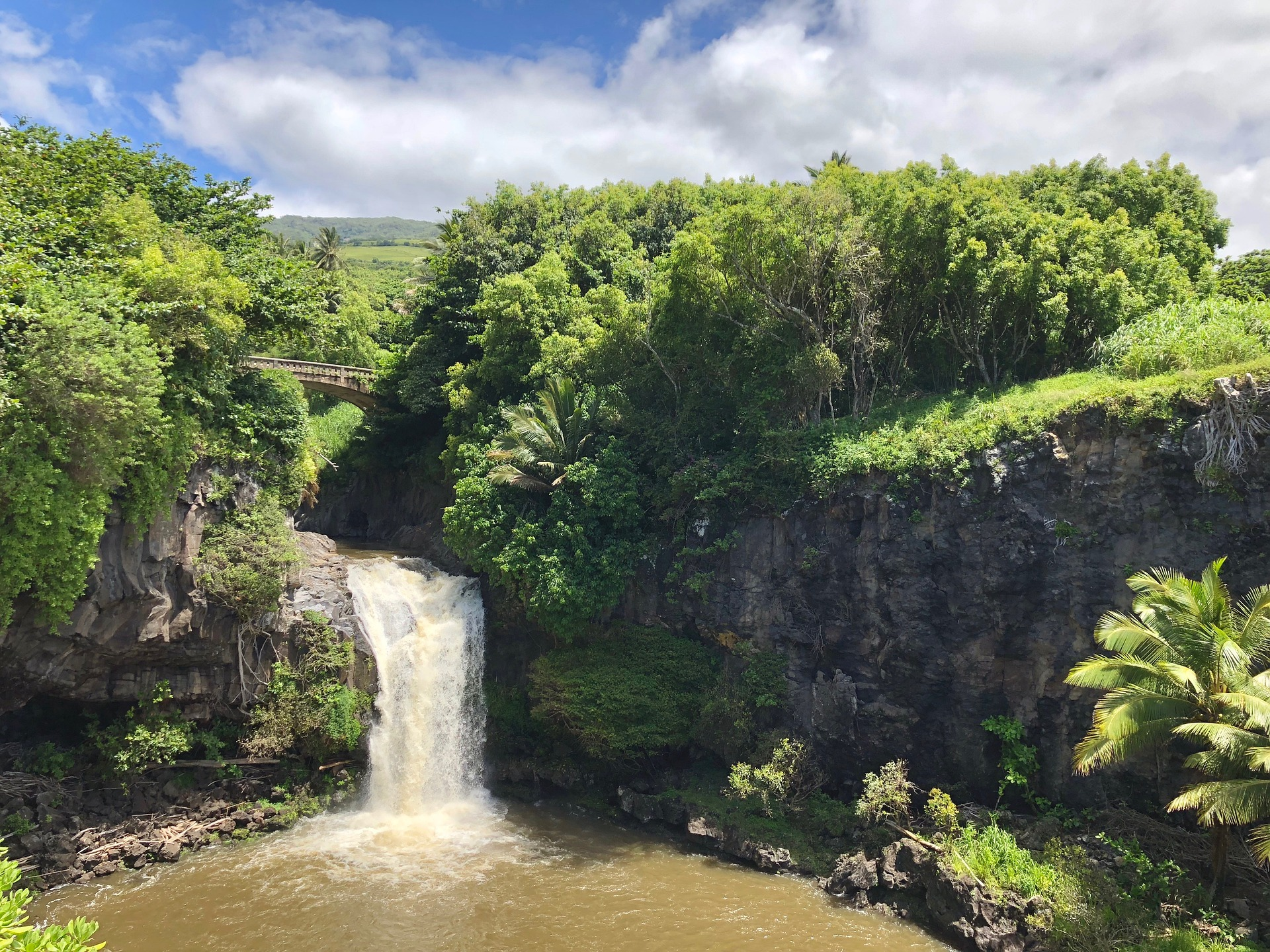 Located near the Pipiwai Trail, you can visit the Seven Sacred Pools before starting your hike (just how many things to do in Maui are part of one trip to Haleakala? Isn't that amazing?). The serene waters and calm surroundings of the Pools are worth spending a couple of hours on!
5. Visit the Maui Ocean Center
Opened in the year 1988, the Maui Ocean Center is a 3-acre aquarium that provides interesting programs and exhibitions to educate visitors and tourists about the local sea life found here on the island of Maui. No ordinary aquarium, the tropical reef here at the Maui Ocean Center is the largest in the whole of the Western Hemisphere. If you have children, make sure to give this top priority on your list of things to do in Maui!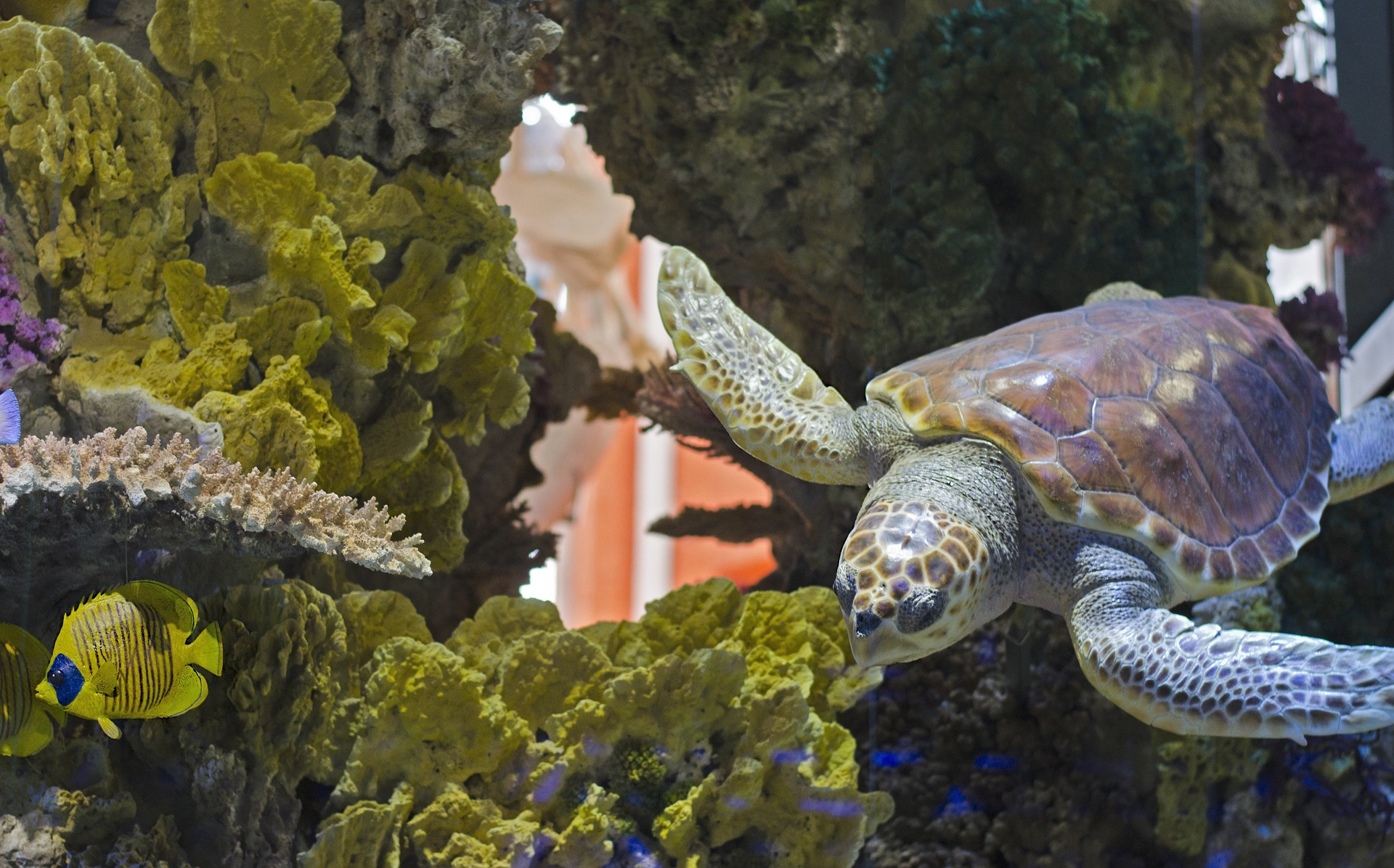 The Maui Ocean Center is home to thousands of fish, rays, sea jellies, and sharks, which are on display for visitors to admire. Here, you can learn about marine life beauties like Hawaiian coral, reef fish, Hawaiian green sea turtles, and hammerhead sharks. Visit the Sphere without fail for a 3D swimming experience with humpback whales!
An apt educational site to visit for people of all age groups, the Maui Ocean Center offers the perfect place to understand better the history of the relationship shared between Hawaiians and the sea.
6. Enjoy a Beer at Maui Brewing Company
Established in 2005 and based in Maui, the Maui Brewing Company is the biggest craft beer production establishment in the whole of Hawaii. They have several restaurants and tasting rooms. Beers enthusiasts, this will be the highlight on your checklist of things to do in Maui for sure!
Maui Brewing Company produces 8 varieties of premier island-brewed lagers and ales that have creative names like "Bikini Blonde," "Big Swell," "Sunshine Girl," etc.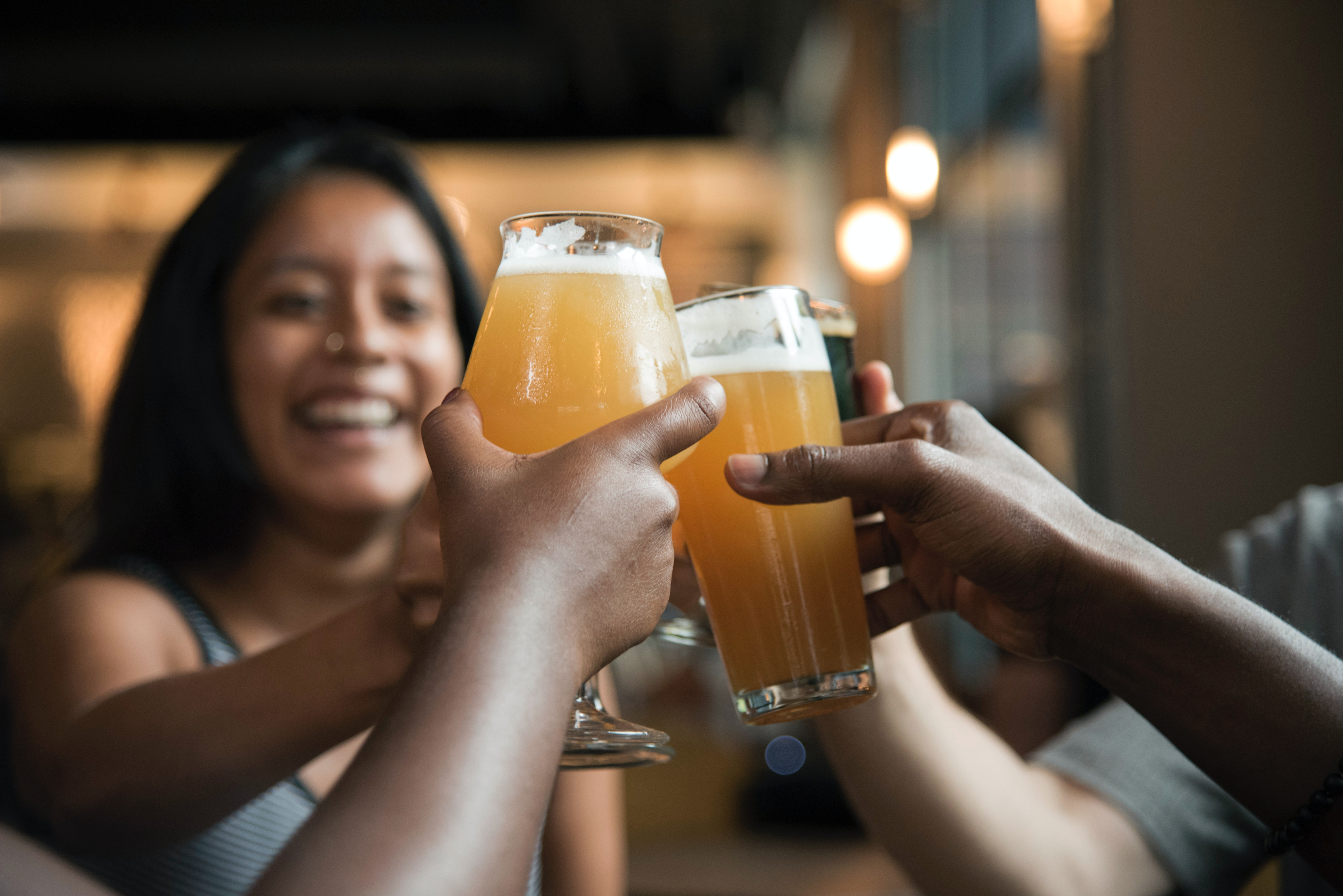 You can visit one of the Maui Brewing Company restaurants mentioned below to savor real Maui craft beer and some mouthwatering national dishes:
6.1. Kihei
This MBC restaurant is located in the tourist center area of Kihei with a loft-style aesthetic and a vast outdoor garden to spend a pleasant time sipping beers and relishing Hawaiian cuisine with your friends.
6.2. Lahaina
This MBC brewpub delivers incredibly fresh homemade products as well as traditional beer for visitors to relish.
The Maui Brewing Company also has locations on Oahu in Kailua and Waikiki Beach in Honolulu.
7. Walk the Kapalua Coastal Trail
Probably one of the more underrated experiences out of all the things to do in Maui, a walk on the Kapalua Coastal Trail is definitely one you cannot overlook. A stroll on this gorgeous coastal walk will take you past tidepools, posh resorts, and the most spectacular views of seascape panoramas, lava formations, and tropical beaches.
Starting at Kapalua Beach on the south and going up to D.T. Flemings Beach on the north, the Kapalua Coastal Trail measures about 1.76 miles. The Trail is made up of sidewalks, rocky, sandy trails as well as boardwalks. Wearing hiking sandals or sneakers are advisable for a more comfortable experience. The Kapalua Coastal Trail is mostly composed of boardwalks or paved paths, making it excellent for those traveling with children!
The optimum time to begin your walk would be early morning or before sunset, to avoid the harsh sun. While on your promenade on the Kapalua Coastal Trail, you will see Kapalua Bay Beach, the Kapalua tidepools, Napili Beach, Oneloa Bay, and Beach, and the Ritz-Carlton (did someone say one-stop destination for a bunch of things to do in Maui?). Make sure to have some extra time on your hands for snorkeling and basking on the tropical beaches along the way!
If you happen to be visiting during the winter months, you can also join in on the sea turtle and whale watching tours here!
You can make a stop at the following spots along the Kapalua Coastal Trail:
7.1. Kapalua Bay Beach
Kapalua Bay Beach is excellent for fun water activities. You can go swimming, snorkeling, or even stand-up paddle boarding. If you do not have the equipment for water activities, you can rent paddle boards and snorkel equipment for a small fee from a small rental shop on the beach!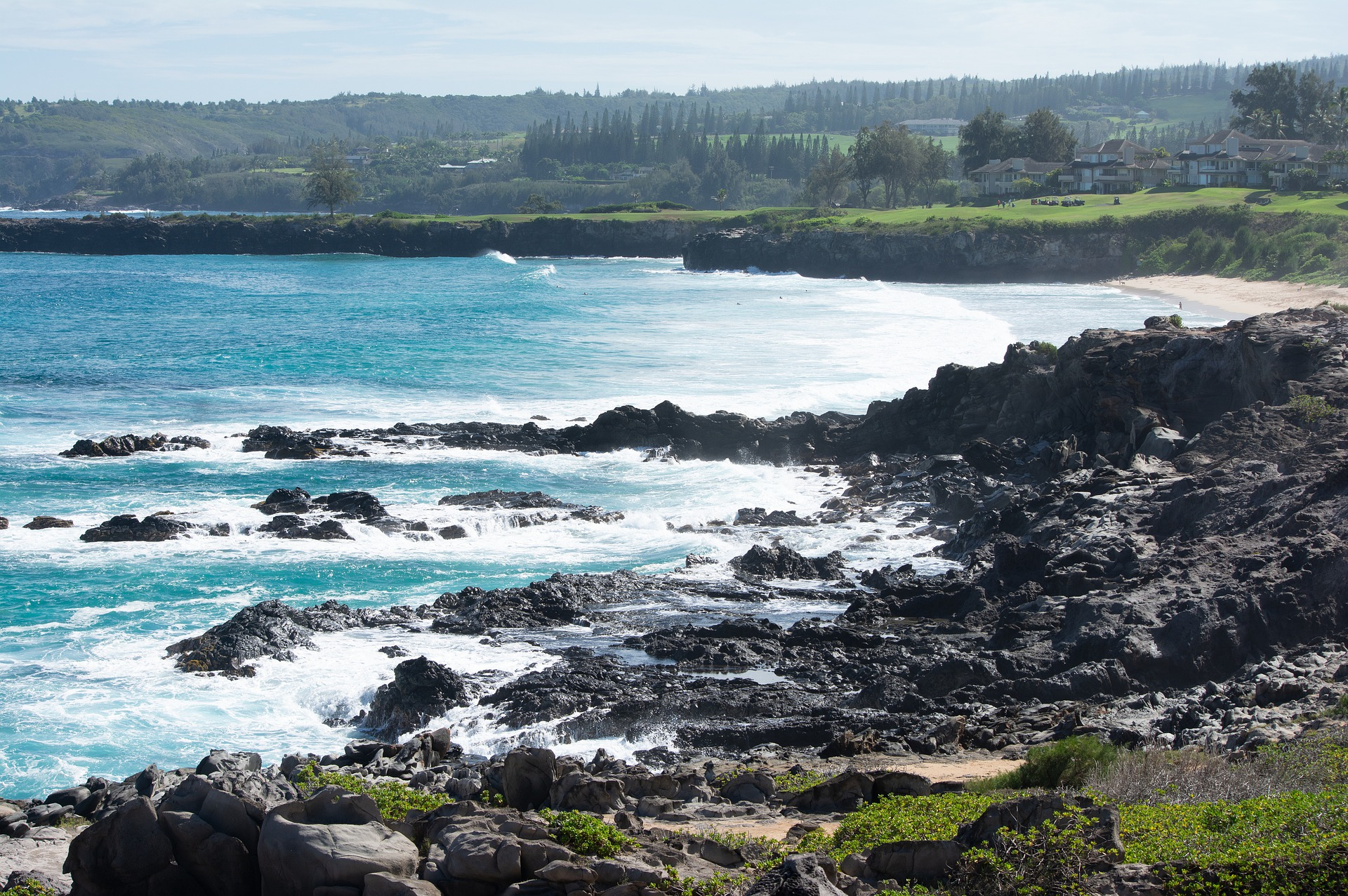 If you are looking for peaceful beaches to put on your list of things to do in Maui, this is your go-to place. Being in a protected cove, the water at Kapalua Bay Beach is calm. 
7.2. Dragon's Teeth
Dragon's Teeth is located on Makalua-puna Point on the Kapalua Coastal Trail. Here, the eroding shore of trachyte lava has left behind pointed spires that, when looked at from certain angles, resemble a long line of dragon's teeth!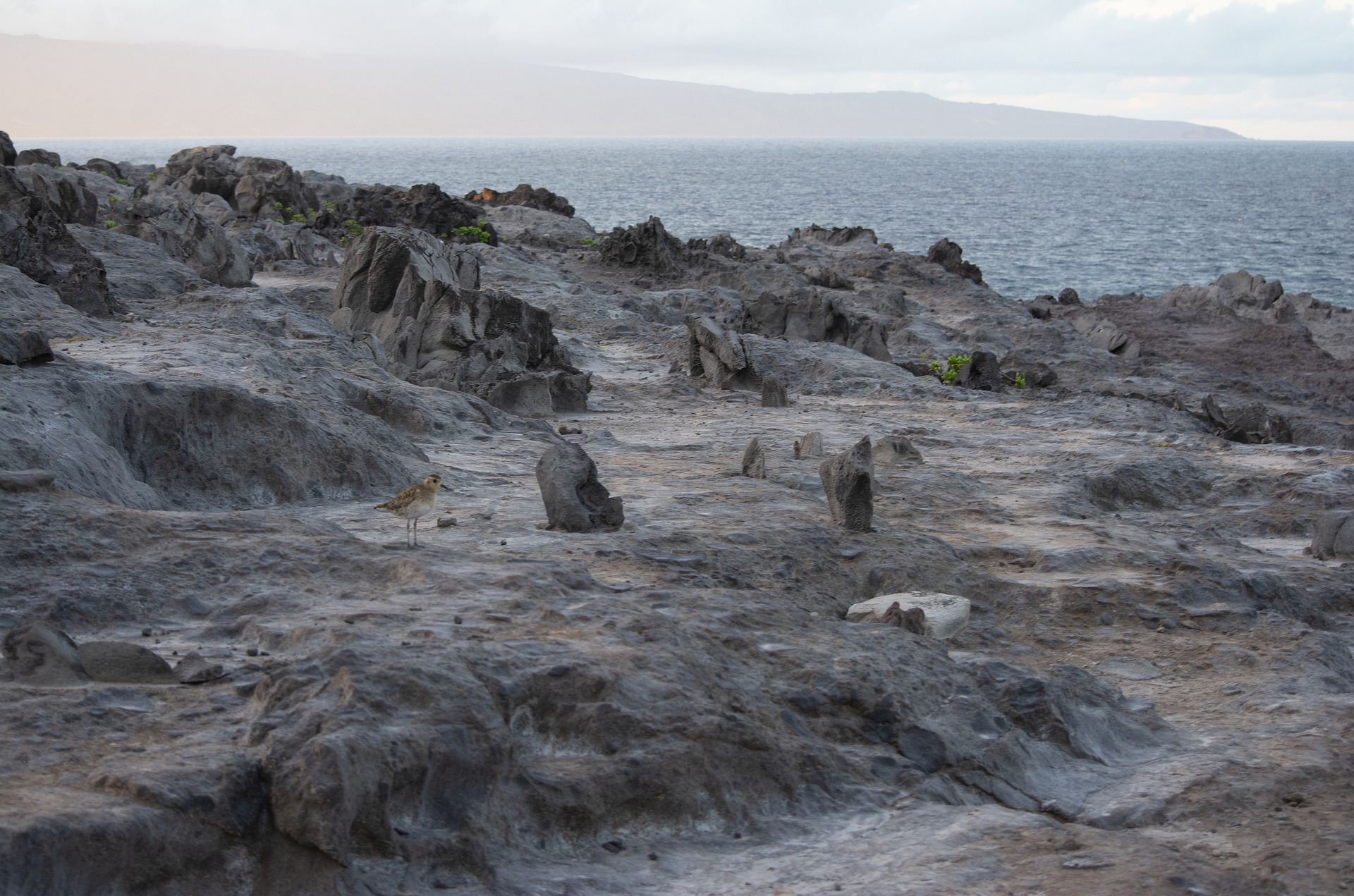 Apart from the majestic lava formations, if you were to continue towards the point, this place also offers a giant, circular maze, the Labyrinth.
You can also journey to Makalua-puna Point, where the ocean waves strike the volcanic-origin rocky coastline.
8. Stroll in the Iao Valley State Park
In central Maui is located the Iao Valley State Park, which is home to one of the most well-known landmarks on the island (and on the list of things to do in Maui), the 1,200-foot tall Kuka'emoku or the Iao Needle.
Iao Valley State Park has a fascinating history. The valley is sacred to the Hawaiians because the cliffs here were once used as a burial ground for Hawaiian royalty. It is said that special powers will be endowed to anyone who steals the bones from here. The majestic Iao Needle was an important landmark in the Battle of Kepaniwai, making the park and the landmark a critical part of Hawaiian history.
The Iao Valley State Park is spread across 4,000 acres of land and has a 0.5-mile paved pedestrian trail going up to the Iao Valley Needle, which is undoubtedly the best hiking trail here.
The Iao Needle is the second wettest place in Maui and the Hawaiian Islands, so it is frequently under a huge cloud cover. You should visit the park in the morning to be able to see the full beauty of the park under a clear sky.
Also present here is the Iao Valley State Monument, a lovely place to visit. The dense, green mountains provide a soothing spot to click photos, have lunch, and spend quality time with family!
9. Go Whale Watching
As part of their yearly migration route, 1000s of humpback whales journey to the Hawaiian Islands from Alaska every winter. The humpback whales migrate here to mate, give birth, and nurse their young ones in warm, protected shallow waters. If you are a nature enthusiast, whale-watching should be a must on your list of things to do in Maui!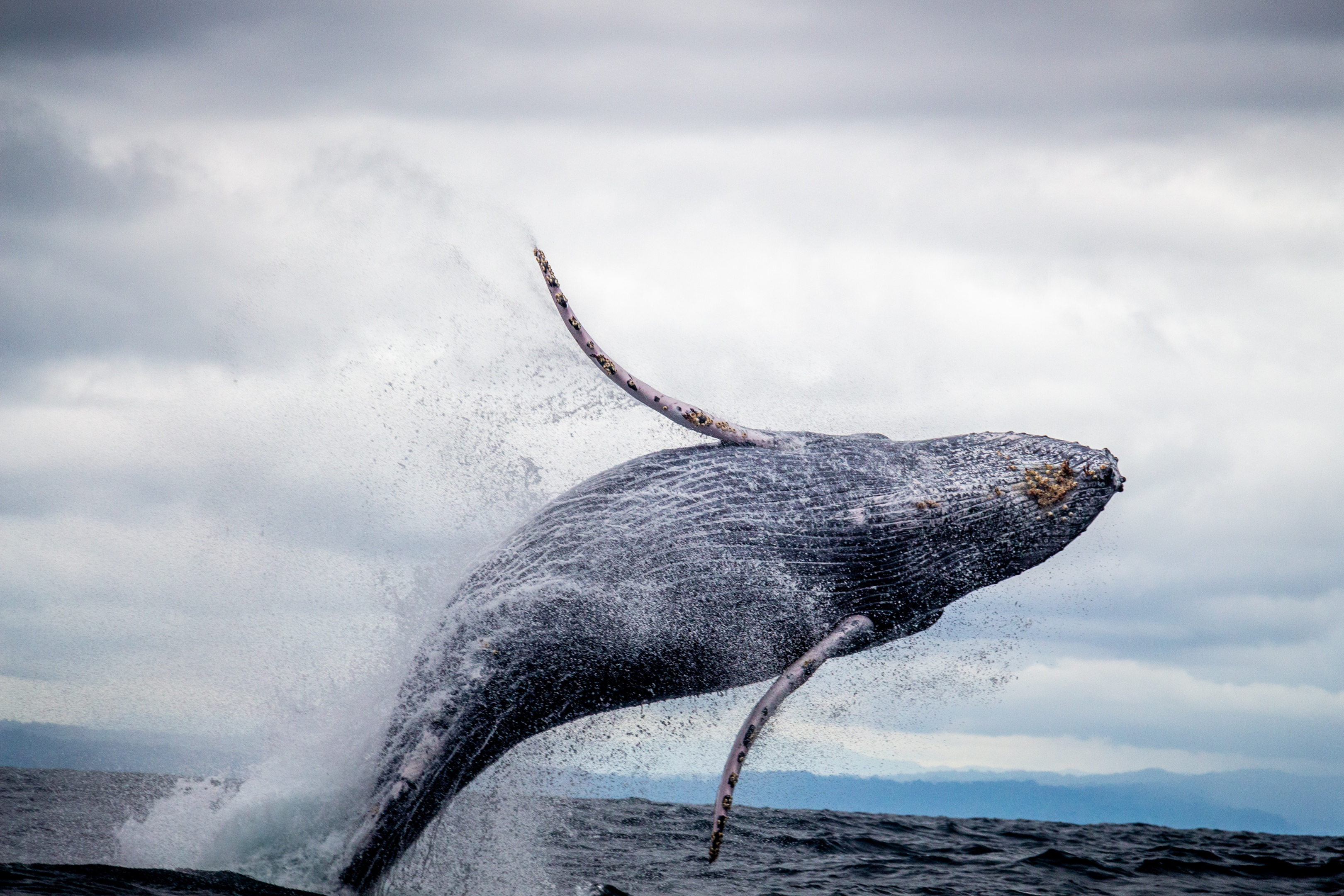 November to May is the whale watching season, with the peak season from January through March. The premium zone for whale-watching tours is the shallow waters between Maui and Moloka'i and Lana'i in Hawaii.
Venture out on your whale-watching tour during the gorgeous light of sunrise. You can easily spot many adult and even baby humpback whales in their natural habitat. What's more, you might also have the opportunity to hear their mesmerizing whale song through underwater hydrophones available on whale-watching tour boats!
10. Explore the many Beaches
Maui has such an abundance of gorgeous beaches that you might not be able to visit all of them in a single trip! Get ready to lengthen your list of things to do in Maui with the choicest of beaches to pick from. Here are all the tropical beaches and beach parks in Maui, you can have your pick to create your personalized Maui bucket list of beaches:
10.1. Kaanapali beach
The main beach on the West Shore of Maui, Kaanapali Beach, has 3 miles of soft white sand and clear turquoise waters, considered one of the best for swimming in Maui.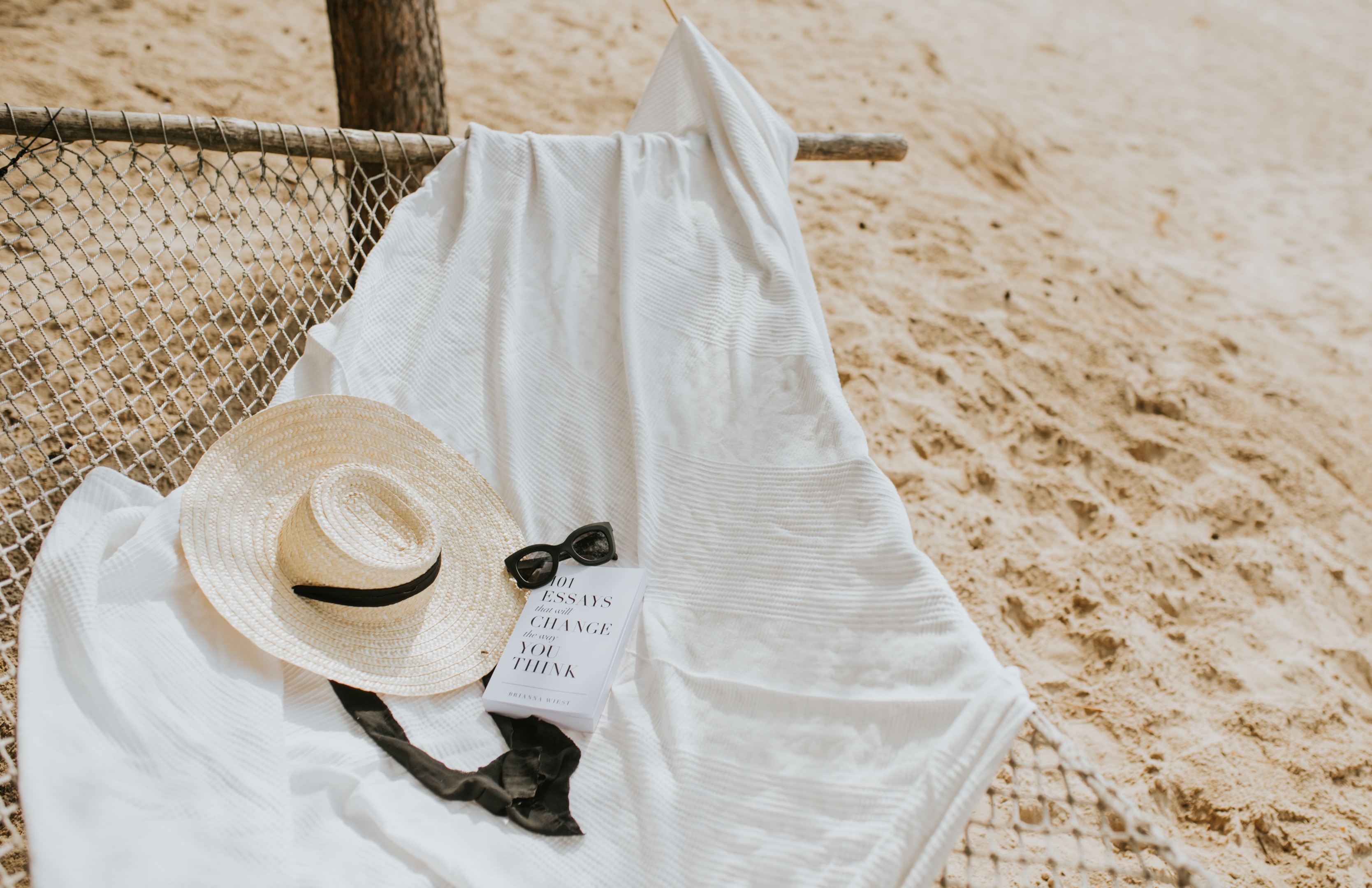 Kaanapali Beach is a famous retreat with a developed tourist infrastructure, housing 7 resorts, restaurants, and numerous shops, though the major appeal of Kaanapali is the immaculate beach with an unlimited number of water activities.
10.1.1. Black Rock Beach
An excellent place for activities like cliff-jumping and snorkelling, Black Rock Beach is formed from lava flows! It is located to the north of Kaanapali Beach.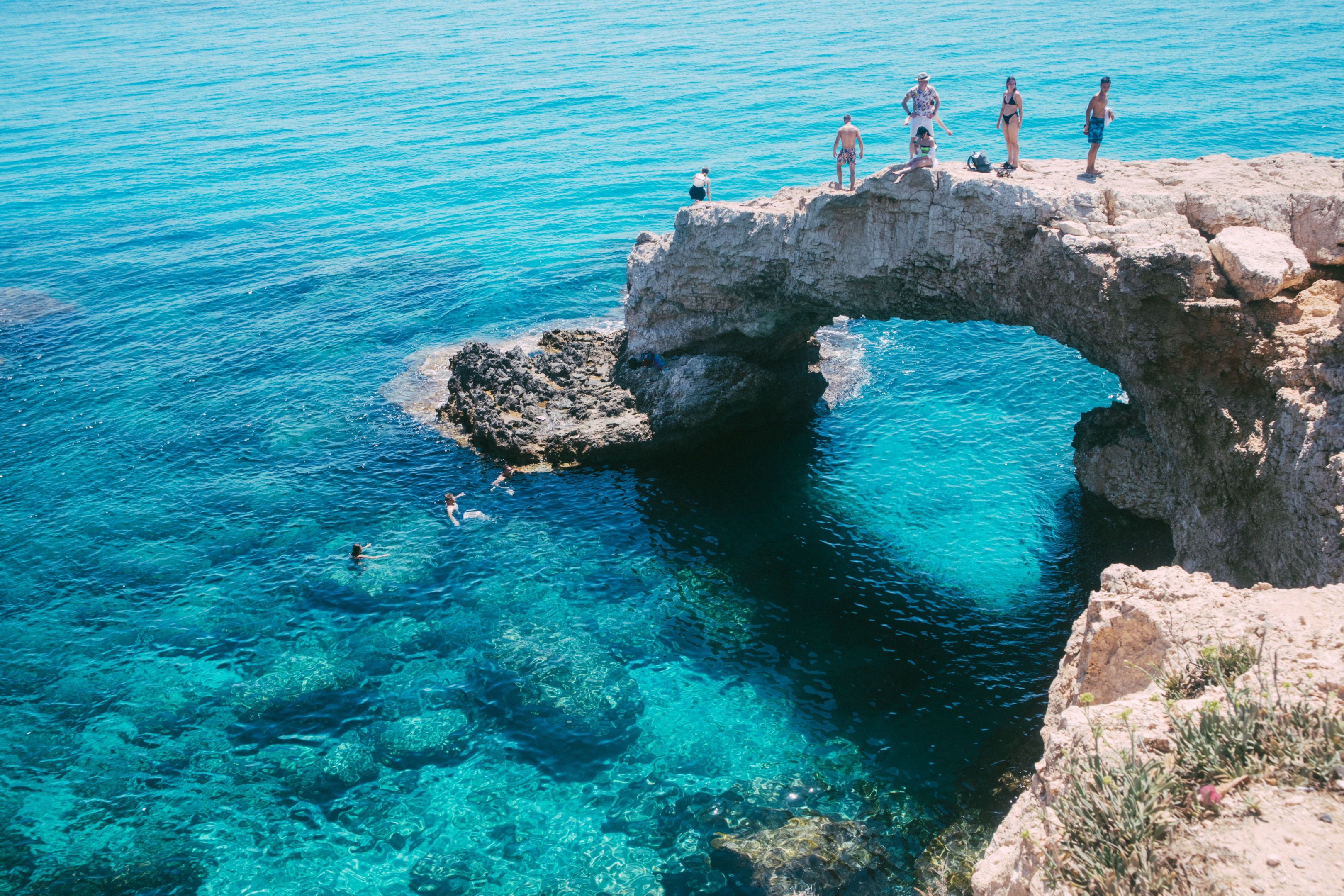 10.1.2. Whalers Village
If you are looking to go on a shopping spree, make sure to visit Whalers Village. It is a world-class shopping complex laden with shops and restaurants, a whaling museum, and other entertainment.
10.1.3. Golf Courses
For golf enthusiasts, Kaanapali Beach has 2 golf clubs, the Royal Kaanapali and the Kaanapali Kai, which have some stunning oceanfront golf courses.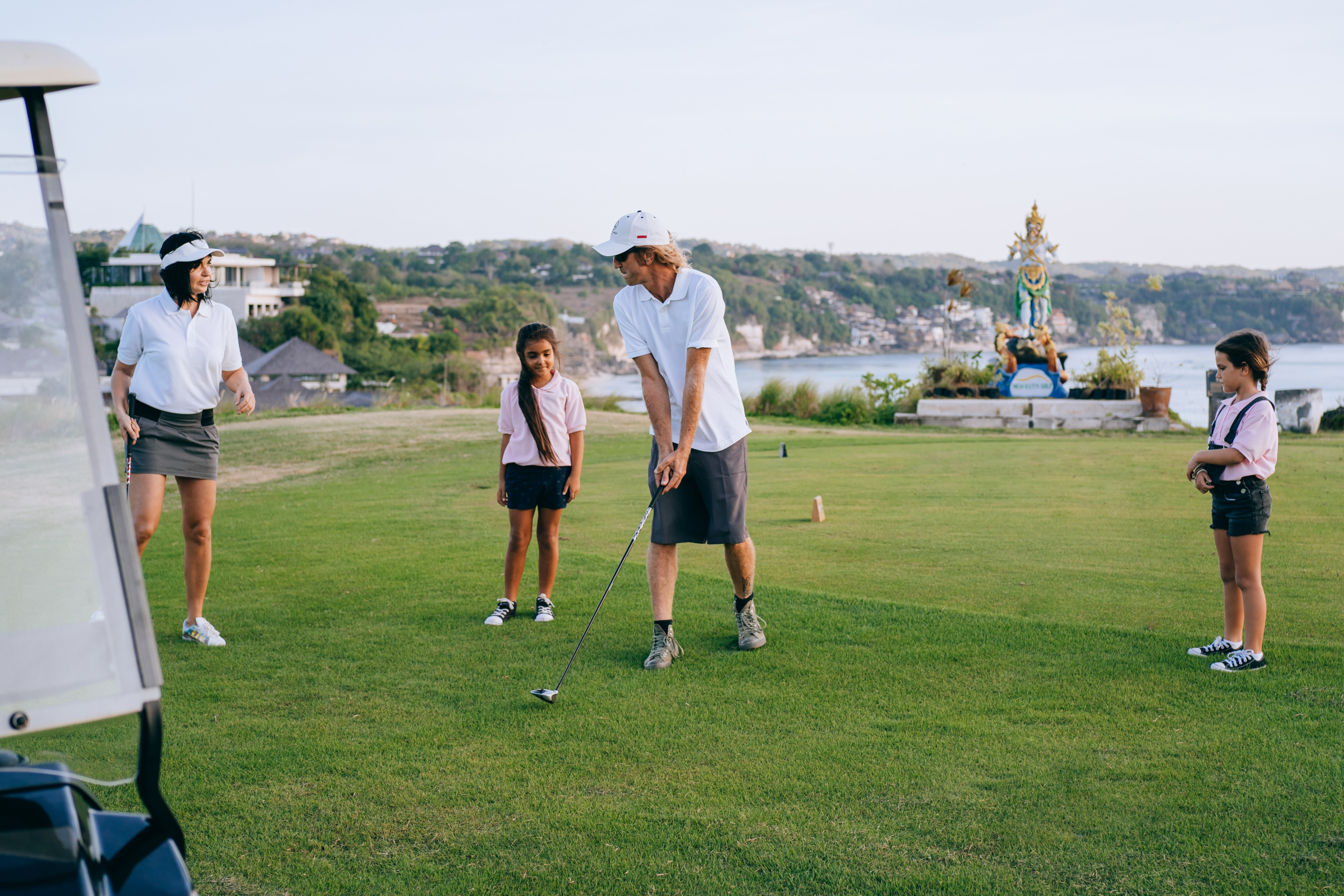 10.2. Wailea Beach
Located on the southern side of the island of Maui, Wailea Beach has over 1500 acres of palm tree-lined, picture-perfect beaches, with sandy shores, turquoise waters, and a plenitude of colorful marine life underneath the surface.
When there are no winds and the ocean is calm, the clear waters of Wailea Beach make for an ideal location for snorkeling at the rocky outcroppings. Many water activities from the list of things to do in Maui can be easily done here. If you are looking for an exceptional underwater experience, you can grab a sea scooter and explore the waters in the mornings right before the winds pick up the pace. Apart from that, if you want to go boogie boarding or body surfing, be on the lookout for small waves. 
10.3. Maluaka Beach
Who wouldn't like to swim with sea turtles? Yes, you heard right, that is also one of the many things to do in Maui. Bring along your swim gear and dive with gorgeous Hawaiian green sea turtles!
10.3.1. Turtle Town
Turtle Town is situated just off the coast of Maluaka Beach, south of Wailea. Along with majestic sea turtles, you will also be able to spot lots of fish here.
To explore the coral reefs at Turtle Town and swim around with the sea turtles, you can either join a tour group or go snorkeling on your own.
10.4. Napili Beach
With a curve of golden sand, crystal clear turquoise waters, and a picturesque coastline, Napili Beach is often rated as the most-visited beach on the island of Maui! While on the Kapalua Coastal Trail, you can easily combine your visit to Napili Bay with that of Kapalua Bay Beach.
The calm waters provide an excellent site for numerous water activities like swimming and paddling, making Napili Beach the optimum place for families, especially if you have small children.
Napili Beach has no shortage of sea turtles, coral reefs, and other marine life. You can go snorkeling and even watch whales during the breeding season!
10.5. Makena Beach State Park
Makena Beach State Park is a panoramic wildland beach spread across 165 acres of sandy land.
Being one of the most well-known and secluded places in Maui, Makena Beach State Park offers an area for you to relish swimming and other fun water activities like board surfing, bodysurfing, and shore fishing. 
The Makena Beach State Park is divided into two parts:
10.5.1. Big Beach
Big Beach is an enormous and beautiful beach with vast sandy shores that offer amazing views and a long shoreline. This Beach is also known as Makena Beach and Oneloa Beach (though it differs from Oneloa Beach on the Kapalua Coastal Trail).
The primary attraction point for Big Beach is its undeveloped aesthetic and wide-open spaces. No matter how crowded the beach is, you will always find space and privacy to spend quality time! To see epic views of the huge beach below, climb up the rocks on the north side of the beach.
As an added bonus, you can also kayak your way from Big Beach all the way to Turtle Town!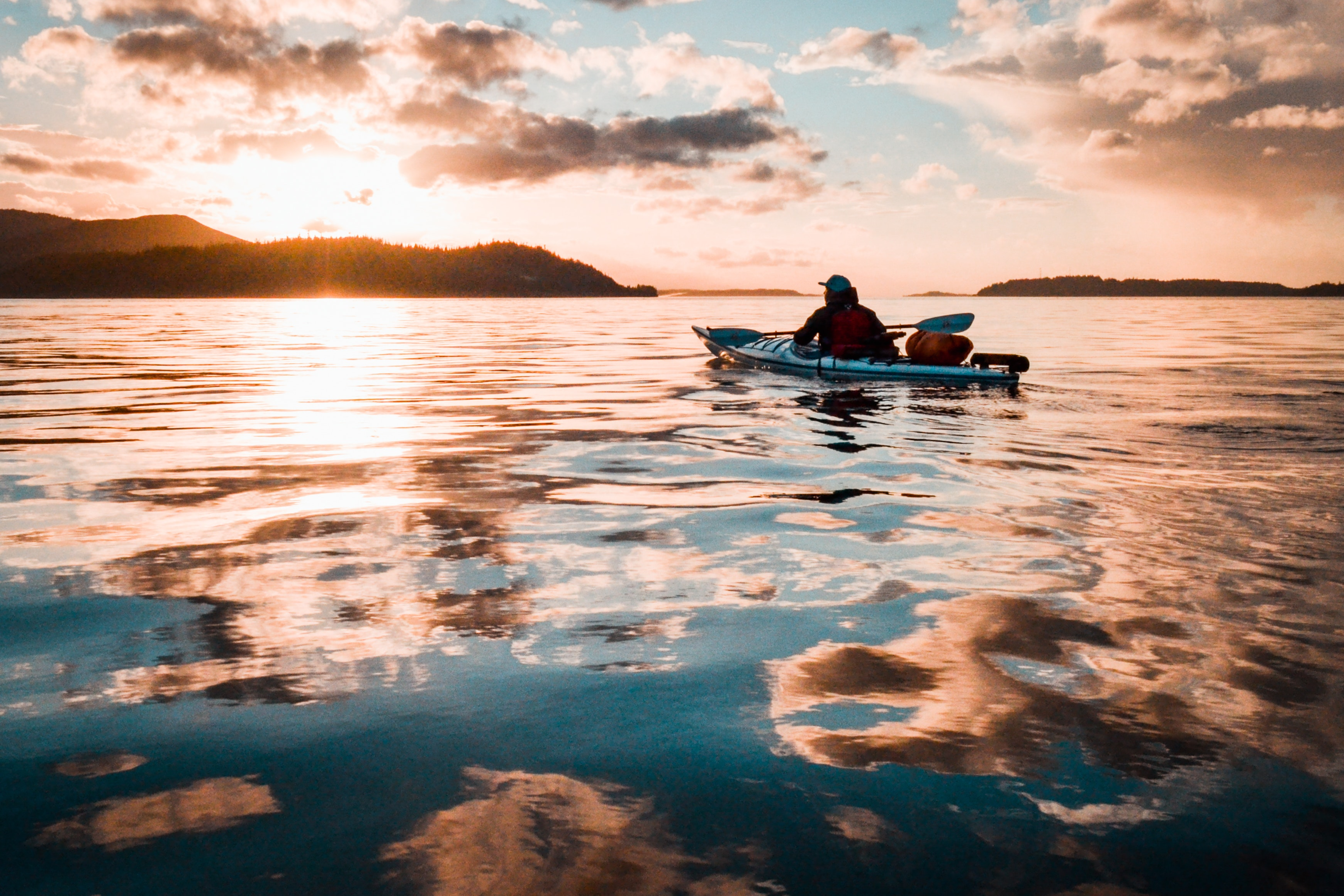 10.5.2. Little Beach
Also known as Puu Olai, Little Beach is Maui's most famous nude beach, often serving as a hotspot for nude sunbathing.
Continue down to the other side of the rocks north of Big Beach, and you will reach Little Beach.
10.6. Kahekili Beach Park
 If you are looking for a quiet beach day, Kahekili Beach Park, or Airport Beach, is your go-to beach.
The beach here is as long and stunning as other Maui beaches, with calmer waters and easier and free-of-cost parking. All this plus it is plenty more peaceful!
10.7. Ho'okipa Beach Park
Ho'okipa Beach is located on the north coast of Maui. A host to many professional competitions and its spectators, Ho'okipa Beach is a world-renowned spot for windsurfing.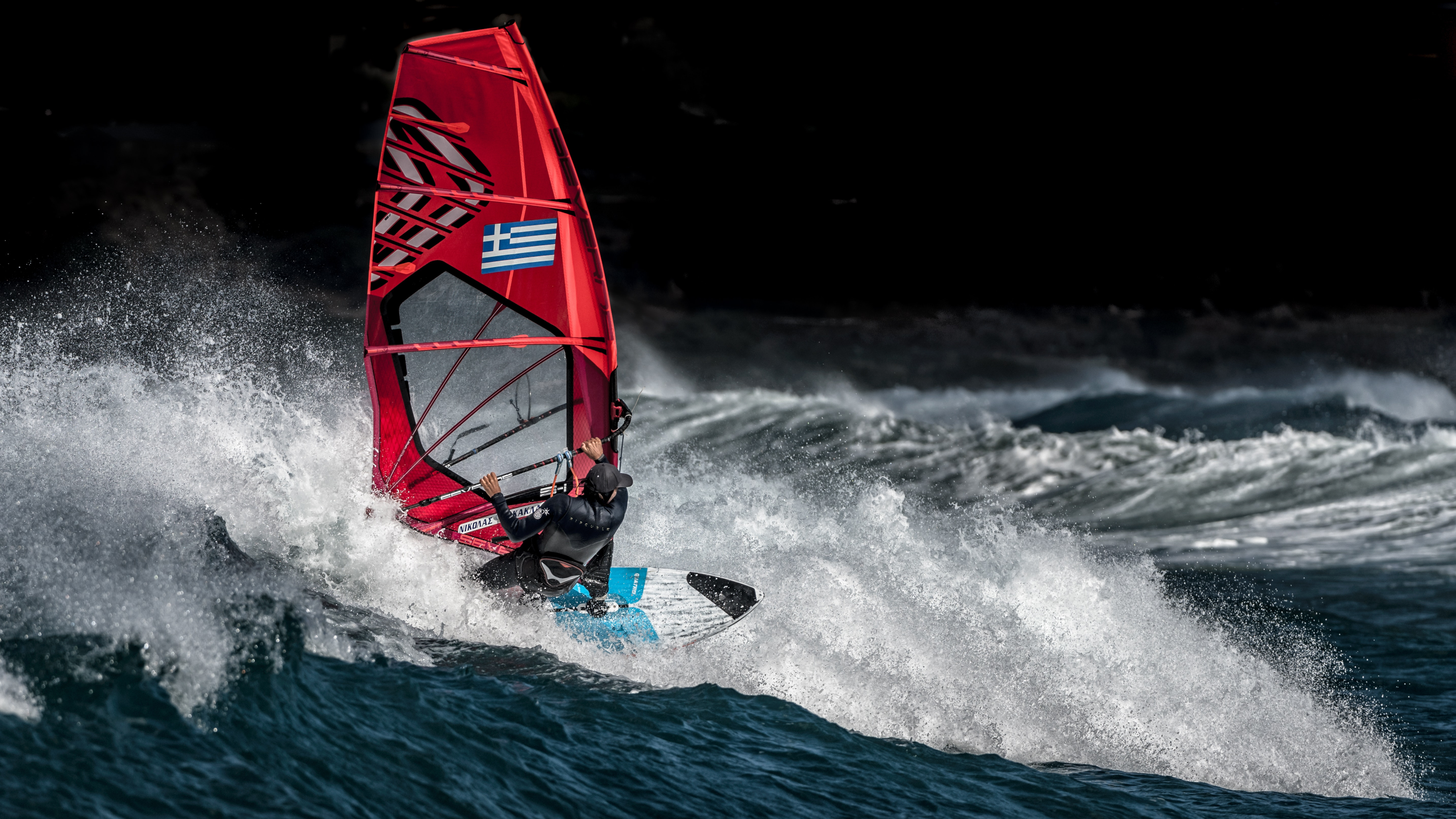 Although not the best place to swim, Ho'okipa Beach is splendid if you want to enjoy huge sea waves crashing against rocky cliffs. 
Look out for scattered boulders in the water, and you might spot some sea turtles popping up to enjoy the sunset!
You can stop at Ho'okipa Beach Park on your drive on the Road to Hana since it is on the Hana Highway.
10.8. Black Sand Beach at Wai'anapanapa State Park
Ensure not to miss out on Wai'anapanapa State Park when touring on the Road to Hana. In this state park, you will find a black sand beach, one of the only few in the Hawaiian islands!
The black sand beach at Wai'anapanapa state park is a beautiful, small beach. The gorgeous jet-black color of the sand makes for an extraordinarily scenic coastline.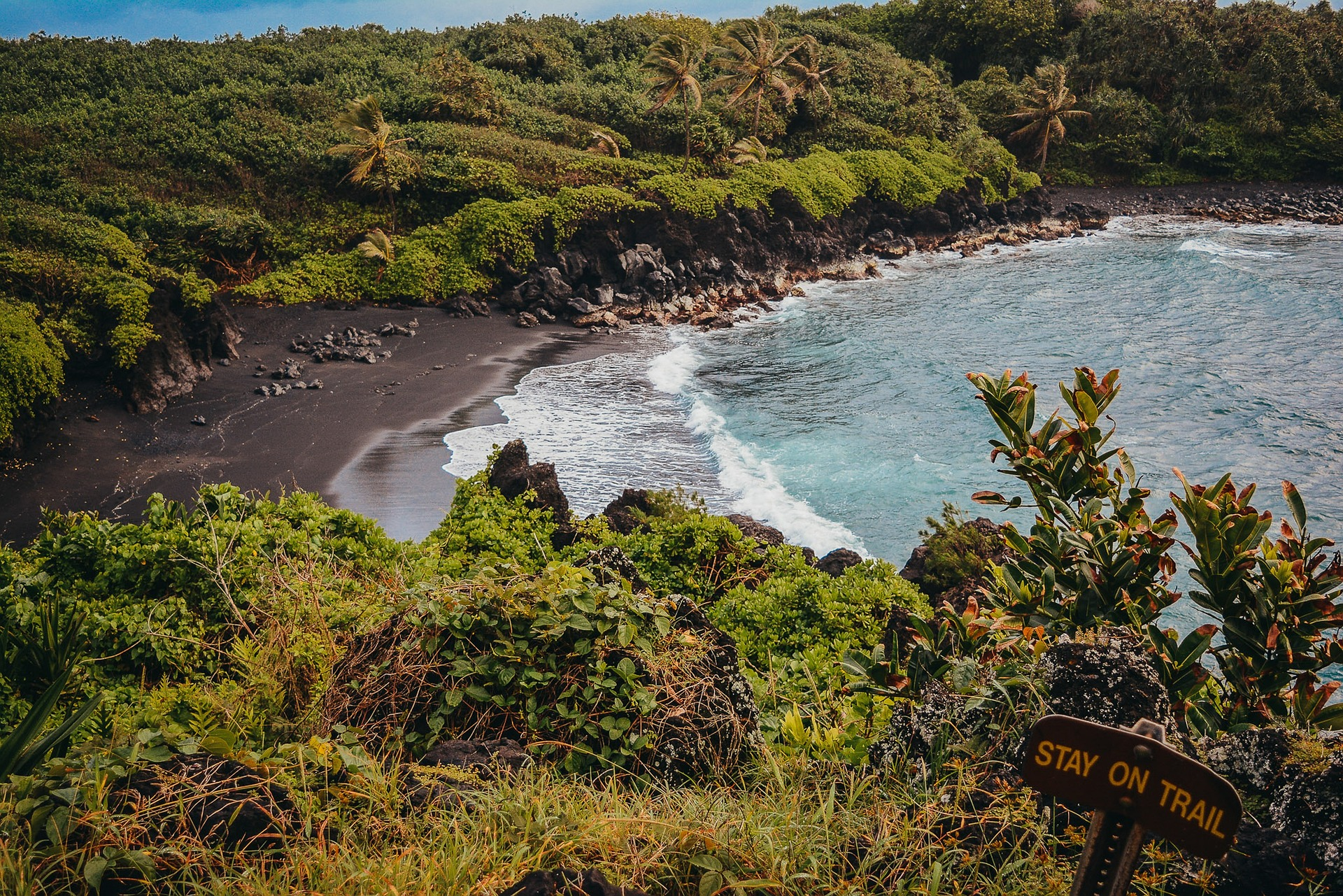 A word of caution when visiting Wai'anapanapa state park's black sand beach, the water here can be rough, with strong waves coursing the shore. Numerous signs are scattered around the beach, warning people to stay out of the water.
This black sand beach also makes for a great picnic spot, with picnic tables and restrooms available.
Suggested Reads
15 Fun Things To Do In Waikiki On Your Vacation