A trip to New York City would be incomplete without having a wholesome American breakfast at these iconic diners!
While we highlight the 10 best diners in NYC for you, we also have great spots to vacation in NYC figured out for you!
1. What are Diners?
Diners are casual eating joints that are found in the US, Canada, and several parts of western Europe. They are quite popular amongst people because they serve quick food that is cost-effective and provides for a casual eating experience.
Diners are casual eating joints that are found in the US, Canada, and several parts of western Europe. They are quite popular amongst people because they serve quick food that is cost-effective and provides for a casual eating experience.
It is interesting to know that most of the food that is available in diners is mostly grilled. This can be traced to the fact that early diners were dependent on fuel-based flat top grills for cooking.
Diners were typically made to resemble motor homes with long narrow alleys. This was done so that they could be easily transported.
1.1 What Do You Typically Get at a Diner?
Diners are known to serve greasy spoon food items – food items that are cheap and inexpensive.
You are bound to find club sandwiches, hand-shaken milkshakes, ice cream sundaes, and an elaborate hard-to-miss breakfast menu. Coffees are a must-have in diners.
Diner food has always been a favorite for not just Americans but also among tourists for its homely, soul-nourishing food and ability to fill the stomach without breaking the bank.
The consistency, ubiquity, Quick service, and good quality food that diners strive to provide have been hugely inspirational to a lot of the fast food chains that we have come to like today.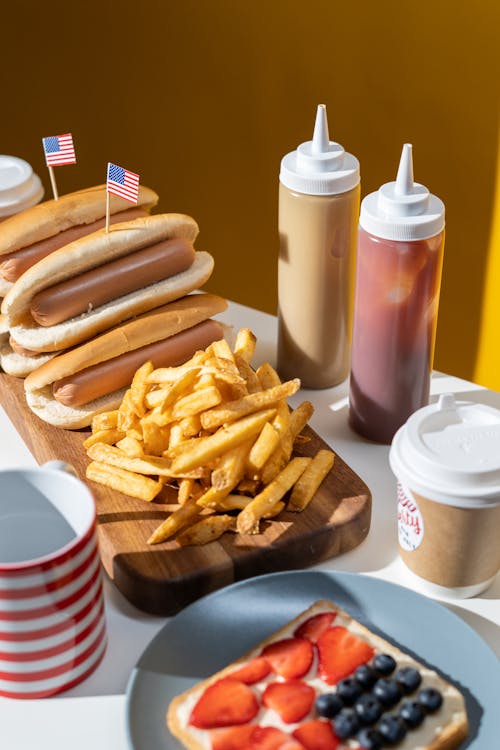 They are known for their authentic American cuisine and have always been great places to chill and eat.
It is also interesting to note that while American diners, as the name suggests, have traditionally served American cuisine, a lot of diners have also been run by families who were immigrants.
It is common to find a lot of diners that have Greek, Polish, Ukrainian, Cuban, Mexican, and other influences incorporated into their menu.
It is also interesting to see how diners try to incorporate local cuisine into two Indian menus. For example, several have seafood chowder found on the menu based on their proximity and ease of accessibility to fresh seafood.
It is also interesting to see how diners try to incorporate local cuisine into two Indian menus. For example, several have seafood chowder found on the menu based on their proximity and ease of accessibility to fresh seafood.
Nowadays, modern diners also have a dedicated pastry section! It is common to have a great array of deserts arranged on a rotating pie stand. Another development that has been seen in a lot of new diners is the vast variety of alcoholic drinks that they now have to offer. This earlier was not present in several traditional diners.
Diners have evolved to provide a more fine dining experience at highly competitive rates!
1.2) Some Interesting Characteristics of Diners!
We sure believe that you might have seen your favorite characters in movies have a quick meal in diners!
They are known for their characteristic long table set up wherein there is direct service provided in several diners, a lot of them are found even your highways where they are known to provide food throughout the day.
2. The 10 Best Diners in NYC You Need to Try!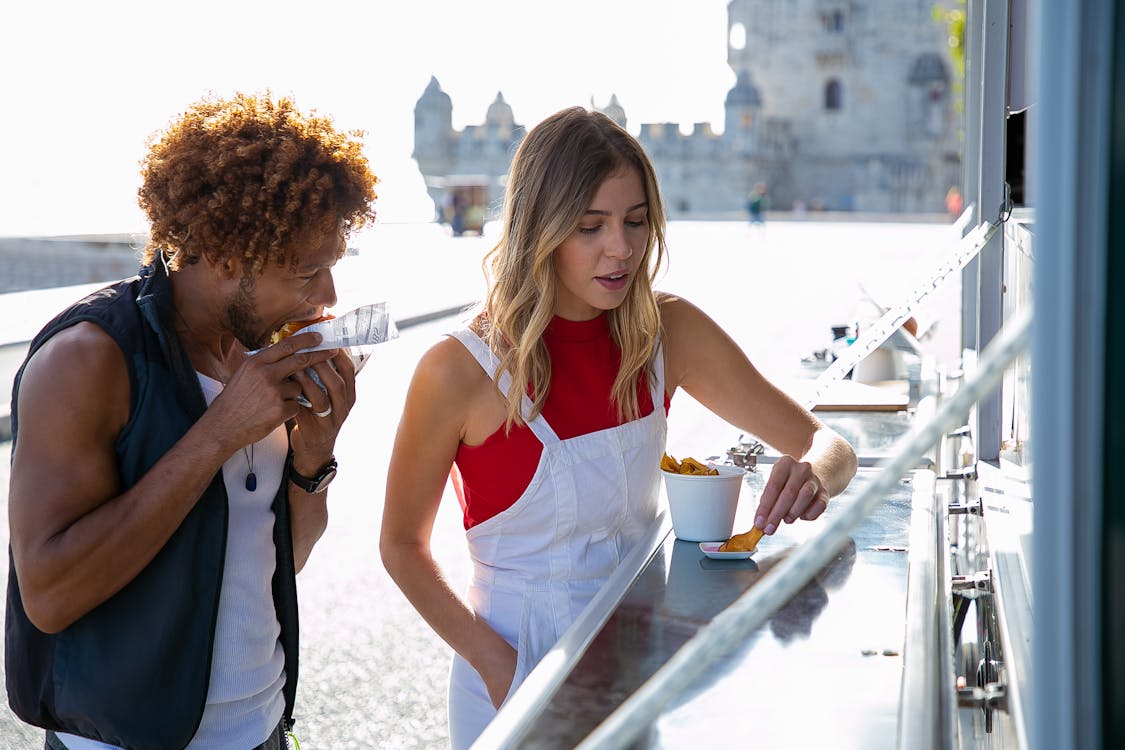 While New York is notoriously known as one of the most expensive city is to live in, The city is also home to some of the most iconic diners that are not just famous for serving great "diners food" but are also listed amongst the best restaurants in New York City.
This gastronomical hub is not just home to Micheline-star restaurants and upscale eateries but also some great diners. So do take a look at some of the best diners in NYC!
Having a classic diner experience in New York City is not at all difficult. You are bound to find a classic diner in nearly every prominent area of New York City, each with its unique story.
2.1) Waverley Restaurant
This iconic diner in New York City is known for being home to some of the best comfort food available. It has an all-American cuisine with innovative touches of Italian and greek culture.
At nearly 4 dollars, the two-fried egg sandwich that comes with an accompaniment of pickle and fresh coleslaw is definitely a steal.
You must also try the cheese omelets; the famous espresso shake and cheeseburgers with caramelized onions are a must-have.
True to the core of American diners, it serves breakfast all day long. The greasy fried eggs served directly in the pan are a huge hit. The Belgian waffles, pancakes, and fried eggs are simple yet must-eat items on the menu.
It is known for having a great atmosphere for families to dine with good quality ingredients that provide a wholesome meal.
The next time you stroll near West Village, make sure you head into the Waverly restaurant.
2.2) Tom's Restaurant
Suppose you are a fan of Seinfeld and Larry David. In that case, we are pretty sure you know about this place Because this is the very place where Jerry Seinfeld and his friends used to hang out at Tom's restaurant has been run by the same Greek American family even to date, that has tried connecting to its Greek roots with its distinctive cooking style.
Songstress Suzanne Vega while attending Barnard College, was also a patron of this restaurant and went on to dedicate an entire song to it.
They are arguably one of the most iconic old-school New York diners that feed long queues of mouths and compete to be the best diner In New York.
This is a popular place amongst New Yorkers, especially students at Columbia University.
Tom's restaurant is known for its notoriously good egg creams!
You cannot miss out on a hearty plate of lumberjacks, the flapjacks, the fresh greek salad, among other scrumptious options.
This restaurant is a heritage site in itself, as it has been running in Brooklyn since the 1930s. Tom's restaurant is one that you definitely must not miss visiting during your New York trip.
2.3) Kellogg's Diner
For over 100 years, Kellogg's has been running and thriving!
This great old-school diner open throughout the day is Williamsburg's pride!
Like a lot of other diners, this iconic eatery faced threats of being shut down due to the devastating pandemic.
It is known to have been a great option for New Yorkers who wished to quell their midnight hunger.
Simple eggs Benedict or eggs over easy, hash brown, French fries generously buttered toast with some diner coffee is said to be a winner. The veggie burger with portobello mushrooms and the diner coffee has also been hugely praised. Definitely not lost in the five boroughs!
They are also known for their famous cheeseburgers, and other burgers are great remedies for a hangover. They are also known for having a great vegetarian, and the veggie burgers with home fries are also considered a great winner!
2.4) Tick Tock Diner
Tick tock diner is a relatively young diner and is also the largest diner in New York City. It has the capacity to seat over 280 customers.
It is located right across the Penn station and has a long menu of over 14 pages.
From bacon and cheddar omelet, Caesar wrap, and coffee to the famous Huevos rancheros, a dish of two eggs over tortillas with guacamole and salsa, there are many, many options of food, coffee, and other beverages.
Well, if you are heading into the tick-tock diner make sure that you and your dining companions have the capacity to scarf copious amounts of food because the servings are gigantic. With their huge seating layout, there is also not much of a waiting line despite having great footfall. It is also a stone's throw from Madison Square Garden.
They have for you an eclectic menu that has a blend of Mexican, greek and Italian influences. You would be spoilt for choices here!
2.5) Pearl Diner
Having been in the business for over 50 years, this diner in the Financial District of New York City is known for its southern home cooking style.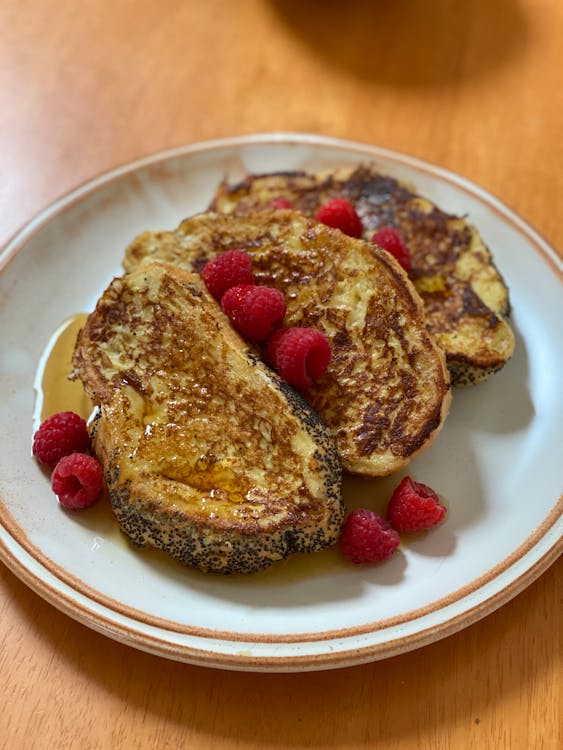 The crispy fried chicken, collard greens, Mac n cheese, French toast, and veggie burger are known to be some of the favorites on the menu at Pearl Diner. The best part about Pearl diner is that it is one of the most affordable and one of the best diners to have a good meal in the Financial District. There are several breakfast options with a variety of eggs and meats, burgers, and blueberry pancakes that are to die for washed with a free coffee supply. As you gorge on the delicious food, tea and coffee are served.
Well, if you have a big sweet tooth, make sure to have a serving of the creamy banana pudding. You sure won't be disappointed!
2.6) Veselka
Nestled in the east village neighborhood of Manhattan, New York City, this restaurant was set up by a Ukrainian couple who were refugees of the Second World War.
This restaurant has been featured in several movies like Ocean's Eight, and Trainwreck, among others. Like many other diners, this is also a family-run business that stays true to its roots.
The pierogi bowls are a must-try! The restaurant provides an opportunity for one to explore Ukrainian food.
The Reubens, latkes, and homemade sauerkraut, among others, are a must-try!
With its Borsch, Matzoh Ball, Pierogies, Beef Stroganoff, Challah French Toast, and cheddar cheese Blintzes Bina, Veselka is a great opportunity to enjoy a unique menu.
The go-to diner in New York's east village is known for its quick service and authentic Ukrainian offering. This definitely makes it one of the best diners in NYC.
2.7) Lexington Candy Shop
Lexington Candy Shop is a famous upper east side New York diner just a few blocks from the Metropolitan museum of art at the Corner of 83rd Street and Lexington Avenue. The beautiful entrance adorned with coke bottles is bound to catch your eye.
This is one of the many diners in new york that is located strategically!
The sundaes are a must-have. It is a classic dish with ample whipped cream, high-quality chocolate syrup, vanilla ice cream, and a maraschino cherry.
The strawberry malt, banana pancakes, hamburgers, butter burgers, and French toast, among others, are great options. The milkshakes made here with Bassett's ice cream are also a star attraction.
A big attraction is the coke that is served here!
If you ask for a glass of Coca-Cola, you will be surprised to find that instead of dispensing it out of a machine, they make it by mixing a special syrup with water.
Lexington candy shop is one of the few diners in New York that allow people to watch and experience the old era of a proper luncheonette with a soda fountain, candy counter, and stools.
The diner food and vibes here scream nostalgia!
2.8) Bel Aire Diner
Since 1950 located in Queens, NYC, the Bel Aire diner has been serving top-tier comfort food and deliciousness to its community.
Interestingly since the pandemic, one of the best diners in New York City, the diner, has also been hosting several events like local music shows, drag shows, and other entertaining cultural events.
During the pandemic, they also tried to liven up New Yorkers by hosting drive-in movie shows in their parking lot.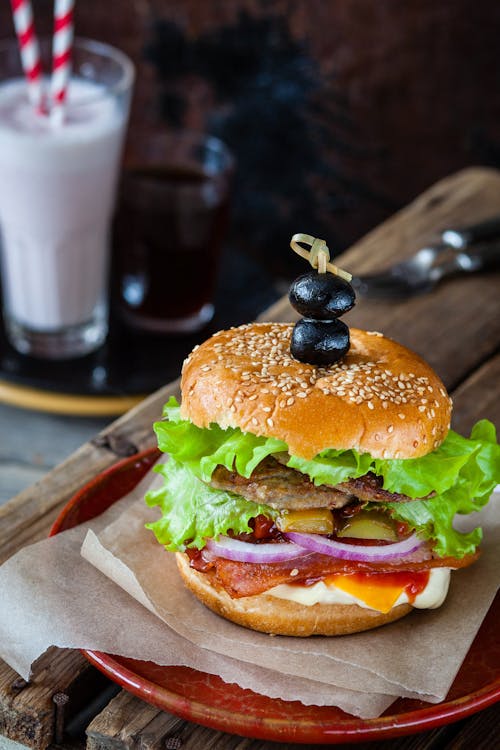 Its menu has over 500 dishes for its customers to choose from!
This is also one of the few diners where you might just catch singing waitstaff. The classic diner with a mile-long menu to read out from, be sure of what you'd like to have!
The coffee and complementary muffins are great offers.
This diner, too, has its share of pop culture references as it got featured on Seinfeld's Netflix series 'Comedians in cars having coffee.' buttermilk biscuits, Manhattan crab chowder, Philly cheesesteak eggs, and pancakes, among others, are a must-have!
You must definitely also order the humongous Greek gyro plate!
2.9) Old John's Diner
For the first time in 70 years of its existence, in 2021, this iconic diner located on the upper west side of New York City was forced to shut down.
Upper west side, however, had a lot to rejoice about as this diner opened up again in 2021.
The diner, however, now has a reinvented look and a modified menu. It tries to strike a balance between maintaining the luncheonette's authenticity and adding a dash of modernity.
You still can gorge on a pile of blueberry pancakes, gorgeous meatloaf, and a creamy plate of mashed potatoes! However, the diner has also recruited specialized chefs to introduce new items to the menu.
Novel additions to the menu include a saltine cracker-crusted cod. There are also great vegetarian options like the vegetarian rigatoni. It is covered in a luscious broccoli pesto and is presented with mushrooms, peas, and asparagus.
The diner has also tried enhancing its dessert and baked goods option. They have tried to give the famous strawberry shortcake a new look by playing around with buttermilk biscuits.
Old John's diner also has an enviable array of homemade ice cream, from toasted coconut to salted peanut options.
The in-house special drink 'Old John's Gimlet' in old John's diner is also a must try!
Despite the management revamp, the diner has retained many former employees. It is also interesting to see that patrons have embraced the new change!
2.10) Westway Diner
Located in hell's kitchen, New York, NY, this diner likes to call itself an institution, and they are not wrong!
This is also one of the few diners connected to Seinfeld! This diner is where Larry David and Jerry Seinfeld came up with the idea for the show. You are bound to see a signed photo of the same.
They are well known for their great service, amicable waiters, and prompt food delivery. The dinner has always been known for its consistent quality and has survived through the pandemic.
Make sure you have healthy servings of the luscious pancakes, eggs Benedict and another American diner classic at this spot. Considering how close it is to Times Square, it is a miracle how reasonably priced this diner is!
Do you have a great alcohol menu also to choose from and are also known to have a great kid-friendly menu available? This is definitely one of those places where you are guaranteed to have a great meal with your loved ones!
Suggested Reads
5 Boroughs of NYC- An Amazing Guide For You [2022]