Are you looking for New York City's finest bagels? This article is going to guide you exactly where to find the best bagels in NYC.
Bagels are regarded as a favorite for breakfast, lunch, a snack, or brunch by both the tourists and the residents of the city, making this a city staple. New Yorkers have the advantage of residing in a city with an exceptional history (and volume) of bagels.
New Yorkers and their obsession with bagels is no surprise. Every component of the bagel, even its seed coverage, is crucial in NYC owing to the intense competition downtown.
However, with so many stores throughout the city, it might be difficult and kind of overwhelming to discover the perfect bagels which is why we're here to assist you.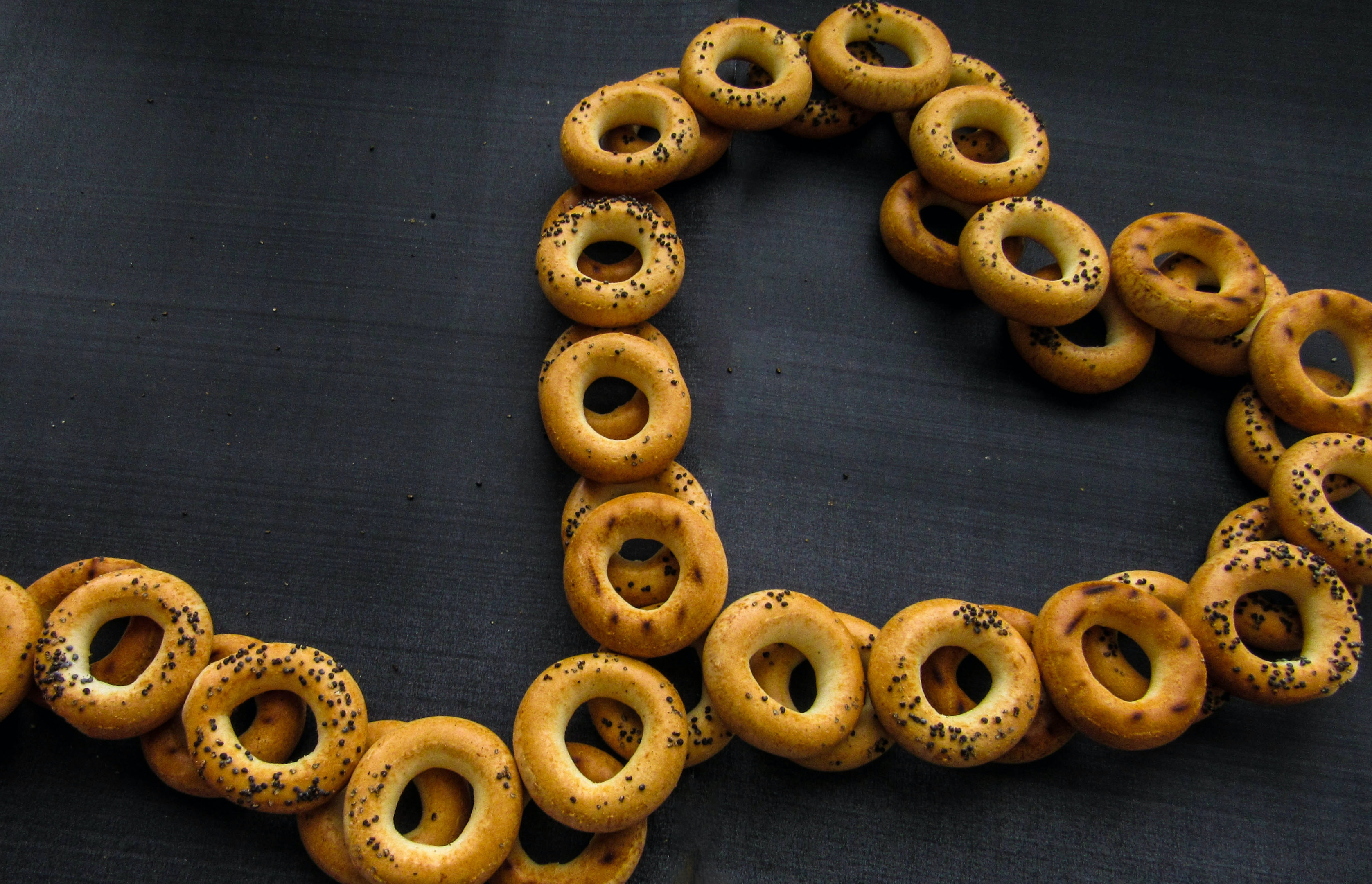 But what defines a perfect bagel?
It all comes down to personal preference. Are you a fan of toasted crunchy bagels or do you prefer softness? Do you like a loaded bagel sandwich with colorful toppings or a simple and classic cream cheese topping?
Should it be sweet or it simply has to be savory? What level of "chewy" do you find most appealing? What will be your definition of a good bagel? How creative can you be with your bagel sandwich?
The easiest way to find out is to visit the best bagel spots in town and try them all. It may sound like a journey, but at least it is a tasty one!
Best Bagels in NYC: 17 Local Favorites that You Need to Try
Are you in a need of aesthetically beautiful and delicious bread rolls shaped like a donut that is crunchy outside and chewy inside, bagels?
Here we are to assist and have compiled a comprehensive list of the best bagels in NYC to satisfy those carb cravings.
Almost every store or café that we're going to discuss has a dedicated website where you can browse through the menus right away. Most of them provide online ordering and delivery facilities too. Let's get into it…
1. Ess-a-Bagel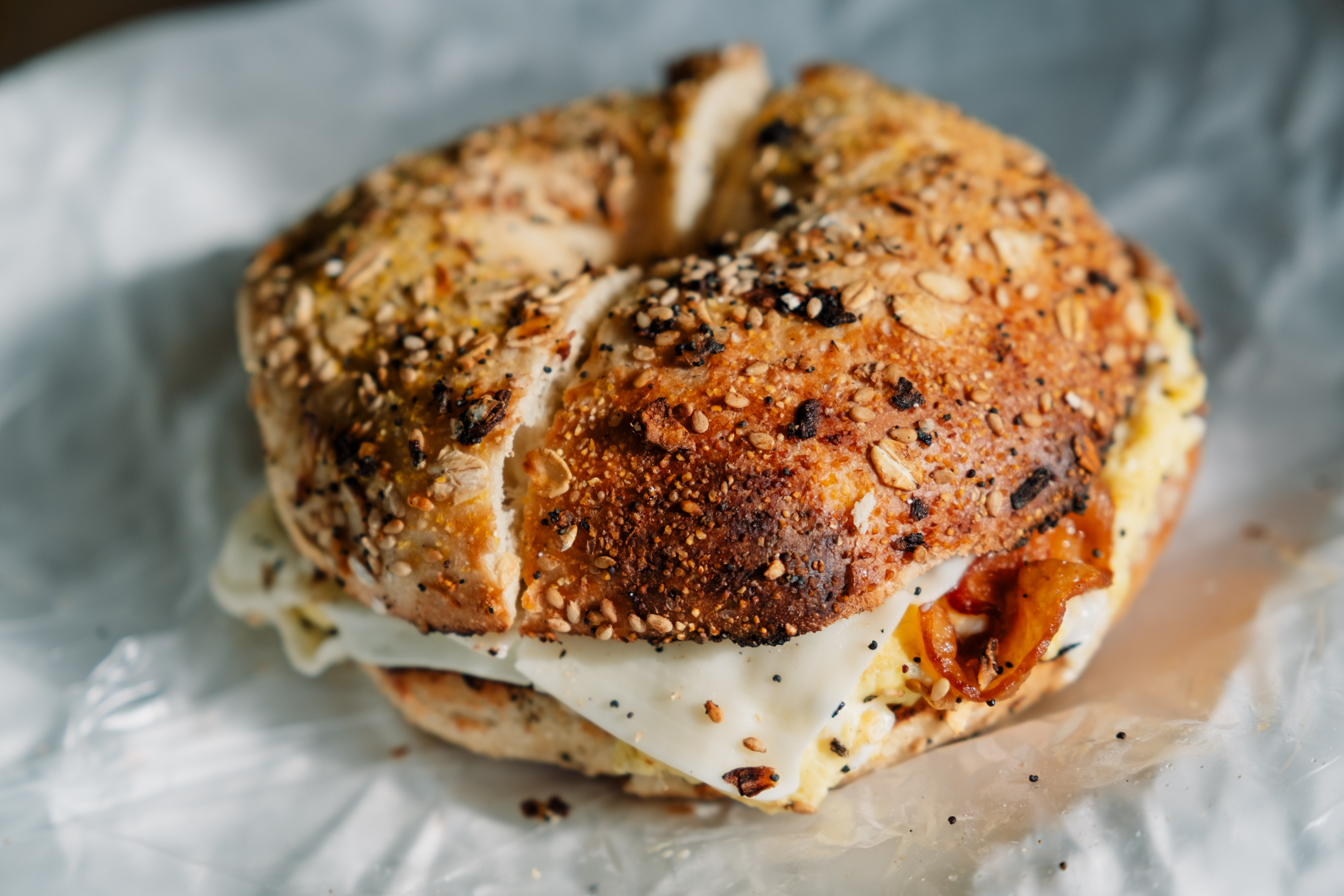 Starting our list with the one and only Ess-a-Bagel. This has been a Midtown classic since 1976.  Beautifully baked, boiled, and skillfully wrapped delicacies are now served right here in Nyc.
A Personal Favorite, which includes nova, scallion cream cheese, sliced tomatoes, lettuce, onions, and capers, must be ordered if you're visiting Ess-a-Bagel.
Cinnamon raisin bagel, whole wheat, sesame, poppyseed and so much more to choose from, so you might get confused. With the Everything bagel, even the seed mix is fantastic. The flavor is tempting and has a slight pretzel flavor.
For the visitor to have a memorable experience, the overall environment of the café is just as crucial as the flavors. Ess-a-bagel wishes you to carry a memory of your bagel experience with you when you leave. "Trust me, Ess-a-vibe."
Find them: 831 Third Avenue, Midtown (between 51st and 50th Street), New York, NY 10022
Click here to visit the official website Ess-a-bagel.
2. Tal Bagels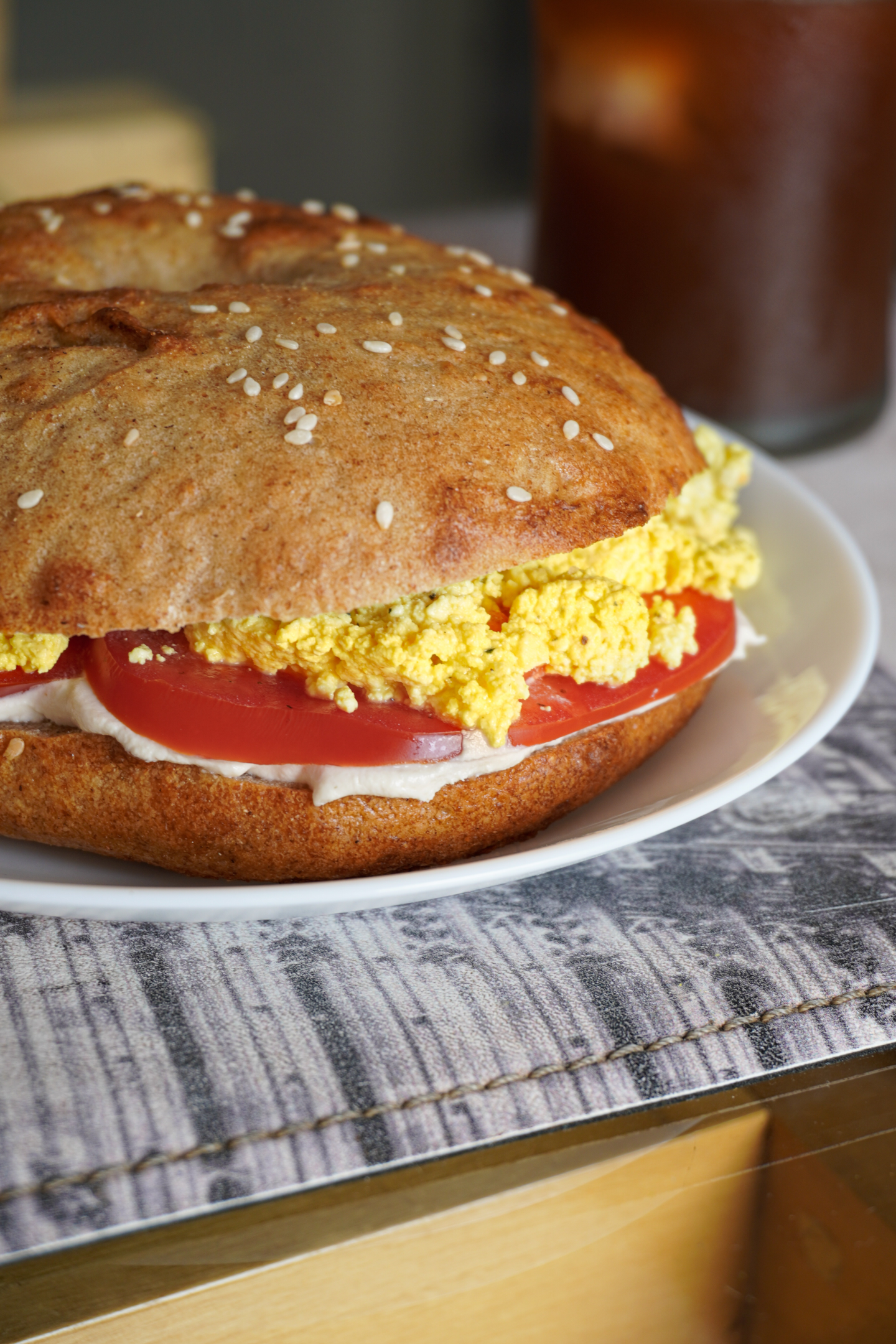 Another favorite in our guide to New York's best bagels is Tal bagels. This short stop is perfect for your carb cravings.
You could easily eat the vegetarian scramble on a bagel. Fresh vegetables with eggs and jalapenos are packed with flavors and combine nicely to create a delicious snack.
It has all sorts of elements that happen in one bagel, and it is refreshing and unusually light. Each bite makes you wish for more.
Although you initially planned to get just one quick bagel sandwich, you'll find yourself unconsciously ordering six more to freeze at home because of the warm lighting, the alluring aroma of fresh yeast bread, and their cheerful service. Let your next order be from Tal bagels.
Find them: 977 1st Ave, New York, NY 10022
Click here to visit the official website of Tal bagels.
3. Murray's Bagels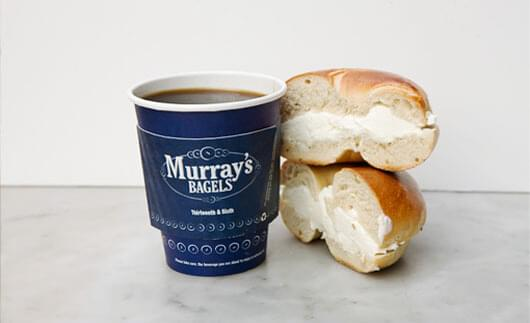 One of the best options especially for Chelsea residents, Murray's is highly known and adored by the locals as serving the finest bagels on the East Coast.
You will not be disappointed with their hand-rolled freshly baked bagels prepared by expert cooking artists using skills passed down through generations. The texture is soft without being overly dense, and the flavor is mild yet just barely sweet.
Murray's provides a lovely balance of flavors. The richness of the omelets and cream cheese makes for the perfect meal and is incredibly tasty and satisfying.
To mention the ambiance, it's a go-to spot for a large community of New Yorkers. The interior will take you back to the vintage era. With the wooden flooring, the walls, the setting, and even with the menu design, you get that aesthetic old-school restaurant experience.
Find them: 500 Avenue, The Americas, New York, NY 10011
Click here to visit the official website of Murray's bagels.
4. Absolute Bagels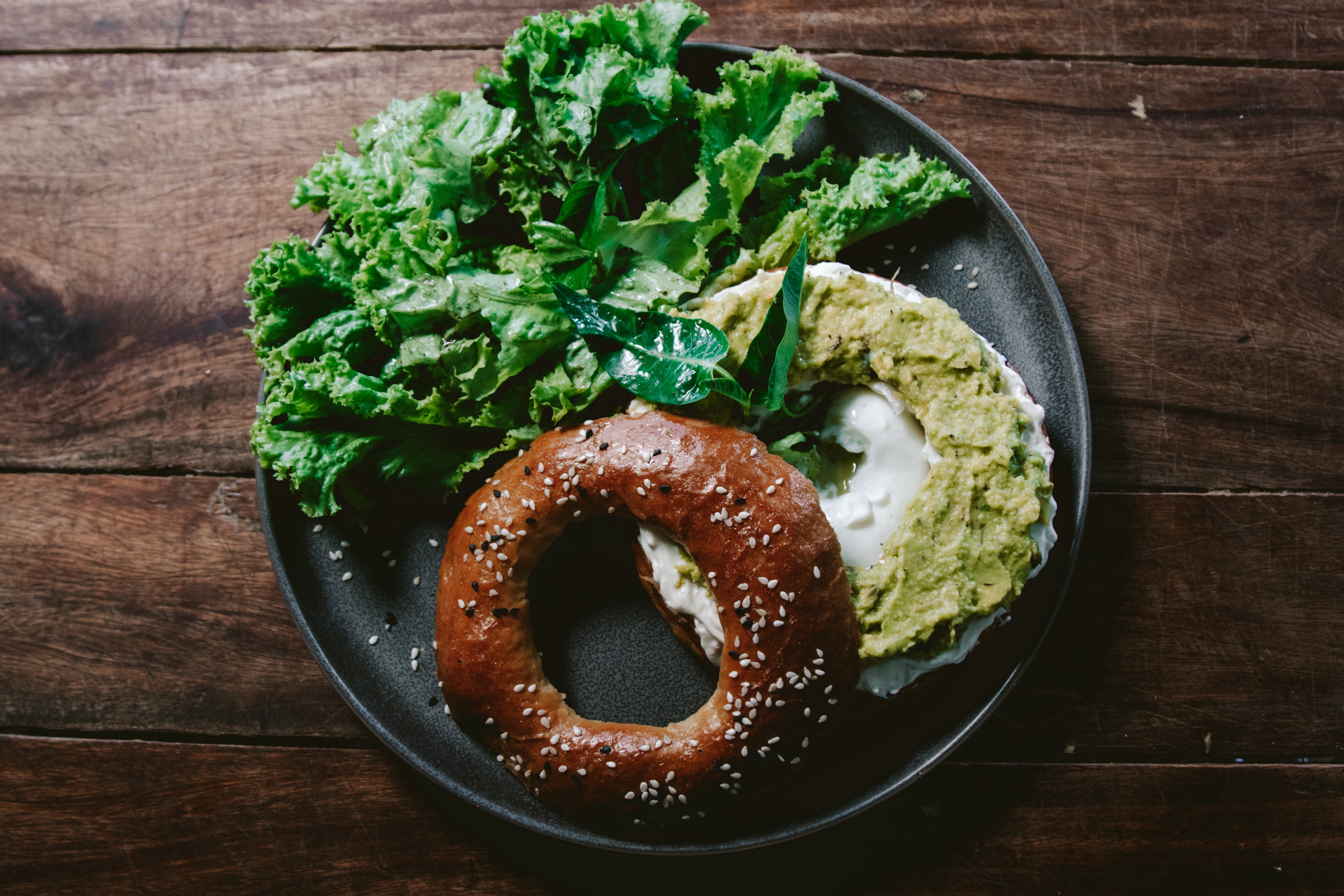 In search of New York City's best bagels, absolute bagels somehow always made it to the Top 5 shops in every other article, and guess what? It's worth the hype! They don't even have an official website yet the crowds are drawn to it.
Each bouncy dough ball you'll discover here is tiny, round like one softball, and has a scorched bottom. The dough itself has a malty, sweet flavor that makes it seem as though it once daydreamed about becoming a dessert.
The real charm, though, lies in how the salty, garlicky everything flavor that sticks to the bagel's crust balances its mild sweetness.
This UWS shop is worth the drive given its vast range of cream cheese toppings and hand-rolled fresh bagels. Absolute bagels quickly became the town's favorite offering of chewy, light, and crispy-crust bagels.
Their non-toasted bagels are as good as toasted ones actually they're better! Something so comforting about it, try them yourself.
Find them: 2788 Broadway(Upper West Side) New York, NY 10025
Absolute Bagels don't have an official website as of now. There might be no delivery option for some areas.
Click here to visit the Facebook page of Absolute bagels.
5. Tompkins Square Bagels NYC
Timothée Chalamet's favorite spot, Tompkins Square Bagels is a new place for bagels and other goodies to enjoy in New York City. The lengthy queues at this location are worth it.
Their exquisite bagels are hand-rolled and kettle-boiled. They offer a wide variety of unique combinations that can take months to figure out what to order. This local eatery is a fan delight and serves some of the finest bagels in the neighborhood.
TSB is also known for its exquisite Vegan Cream Cheese. Pair it with your choice of bagel and enjoy.
The team will do every effort to ensure that your order is flawless and your experience is wonderful and memorable. Excellent service. Excellent ambiance. Delicious bagels. An ideal spot to relax for a few hours while you munch bagels!
Find them: 2 locations
165 Avenue A., New York, NY 10009
184 2nd Ave., New York, NY 10003
Click here to visit the official website of Tompkins Square Bagels NYC.
6. Brooklyn Bagel Coffee Company
It is not in Brooklyn, instead, there have a few stores spread throughout Queens and Manhattan. How ironic to know right? But you'll be drawn right in by the aroma of freshly prepared delicacies.
Hand-rolled and kettle-boiled bagels with just the right chewiness and crispy crust are their promise. They have gluten-free options, flat bagels, and cute mini bagels.
Brooklyn bagels are a local staple with a few award-winning variations. The "CRAZY" cream cheese spread is quite the show-stopper, but they have many other delicious spreads for you to try out.
Find them: Multiple Locations
Greenwich Village – 63 E 8th St. New York, NY 10003
Chelsea – 286-8th Avenue, New York, NY 10001
Astoria-Ditmars – 35-09 Ditmars Blvd, Long Island City, New York, NY 11105
Astoria-Broadway – 3505 Broadway Astoria, New York, NY 11106
Astoria – 36-14 30th Ave Astoria, New York, NY 11103
Click here to visit the official website of Brooklyn bagel Coffee Company.
7. Black Seed Bagels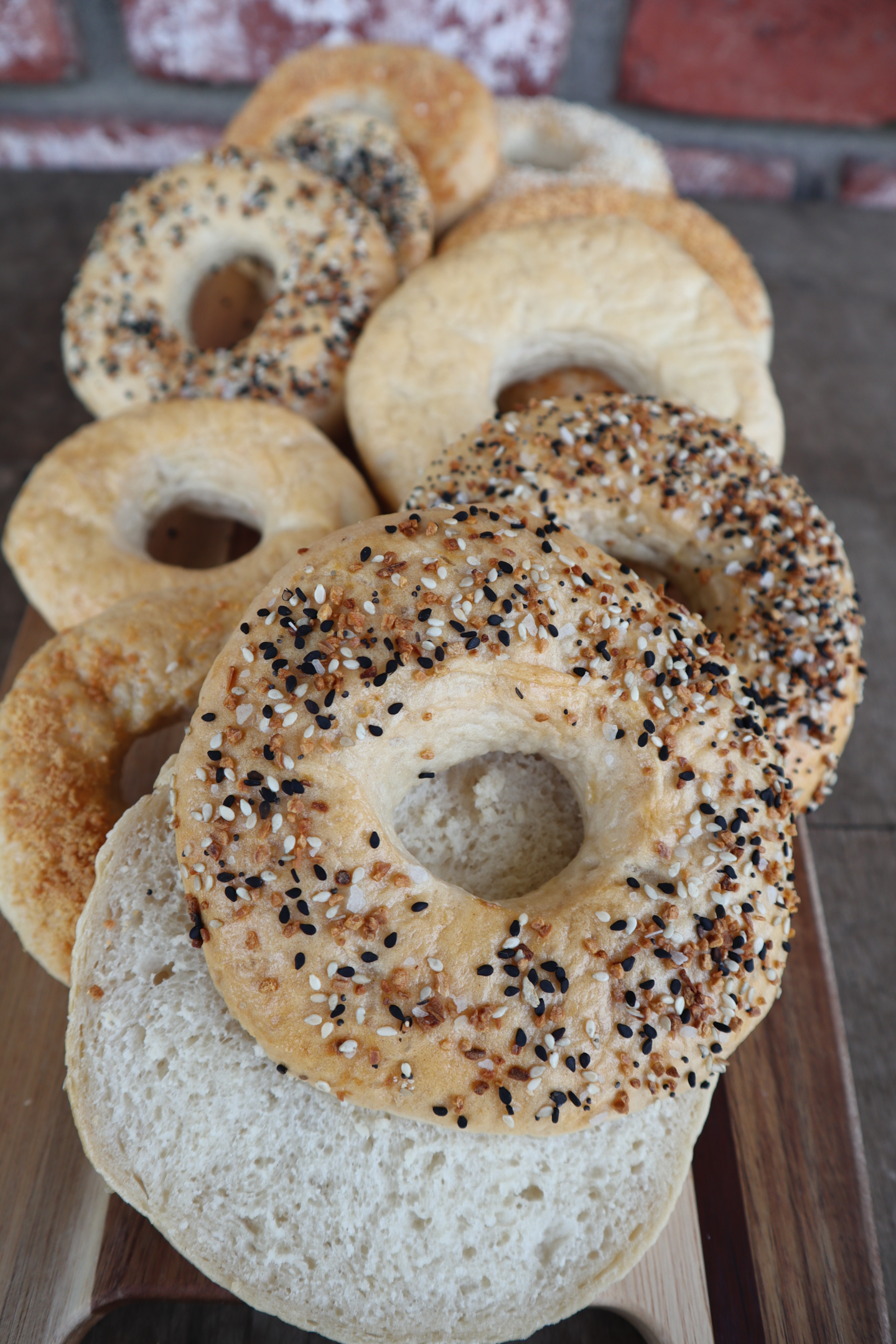 The heart of Black Seed's premium bagels is their organically leavened, fermented, sticky dough. Then, to add a hint of sweetness, they are cooked in water with honey and baked to perfection.
Although their menu is excellent on its own, regular partnerships with the top chefs and eateries in NYC have the people lining up for their creative breakfast dishes.
With a focus on using only the best ingredients, Black Seed has indeed been pushing the limits as to how NYC bagels are created.
Find them: Multiple locations
NOLITA – 170 Elizabeth Street, New York, NY 10012
EAST VILLAGE – 176 1st Ave, New York, NY 10009
CHELSEA – 425 West 15th Street New York, NY 10011
BOERUM HILL – 252 Schermerhorn Street, Brooklyn, New York, 11217
Click here to visit the official website of Black Seed bagel.
8. Bo's Bagels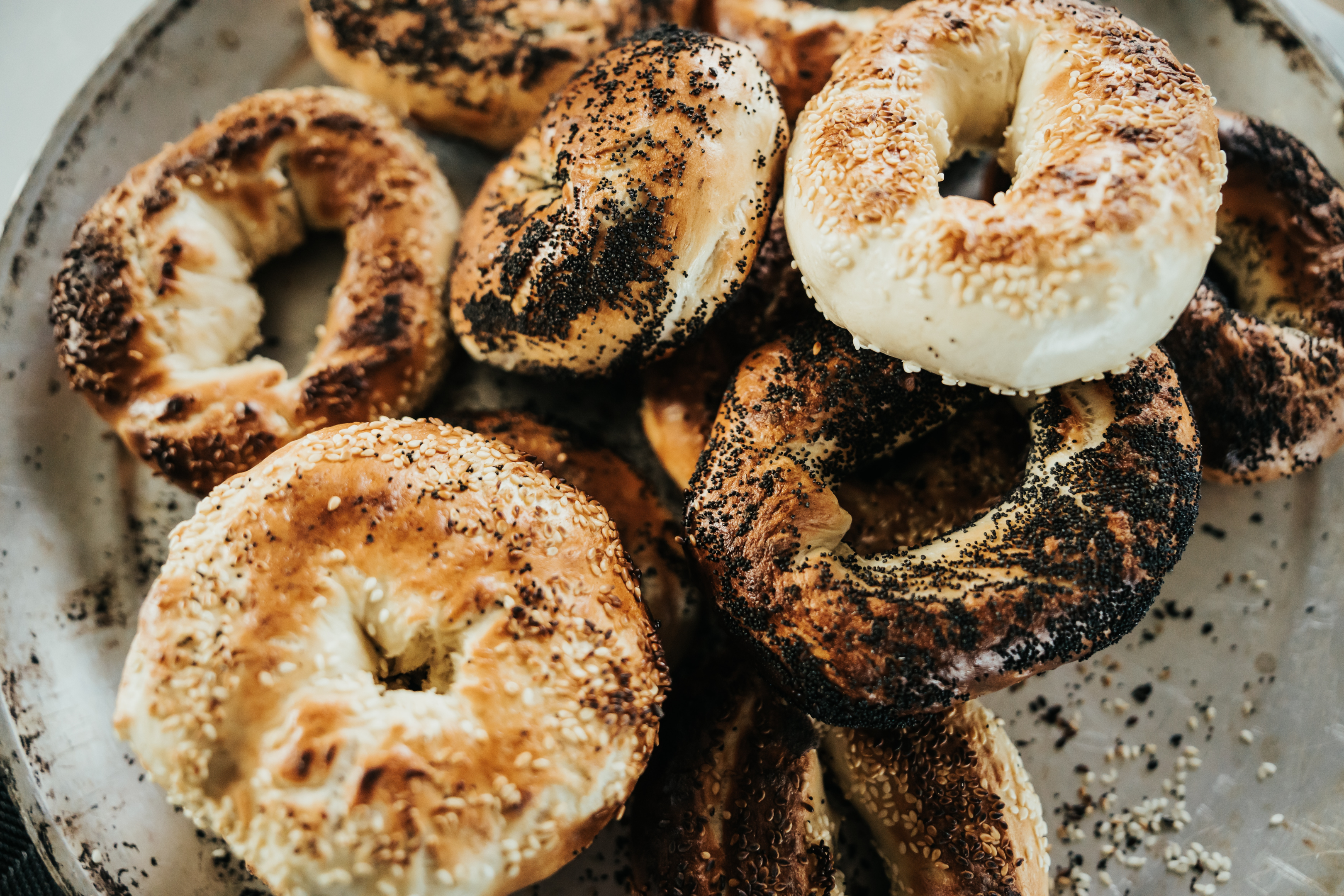 In search of the perfect bagel, a Harlem couple took matters into their own hands, and this resulted in the foundation of Bo's bagels. Ashley Dikos and Andrew Martinez founded one of New York City's top bagel shops in 2017 .
The bagels are traditionally prepared and fermented for 24 hours, before being boiled and baked, and it all happens in front of you as you place your order, a feature that makes it special.
Chewy yet tender, crispy brownish exterior, these bagels will steal your heart. Their menu includes all of the staples as well as some delicious sandwich selections. Preparing fresh bagels, bialys, and baguettes daily for your carbohydrate needs.
Find them: 235 W 116th St, New York, NY 10026
9. Utopia Bagels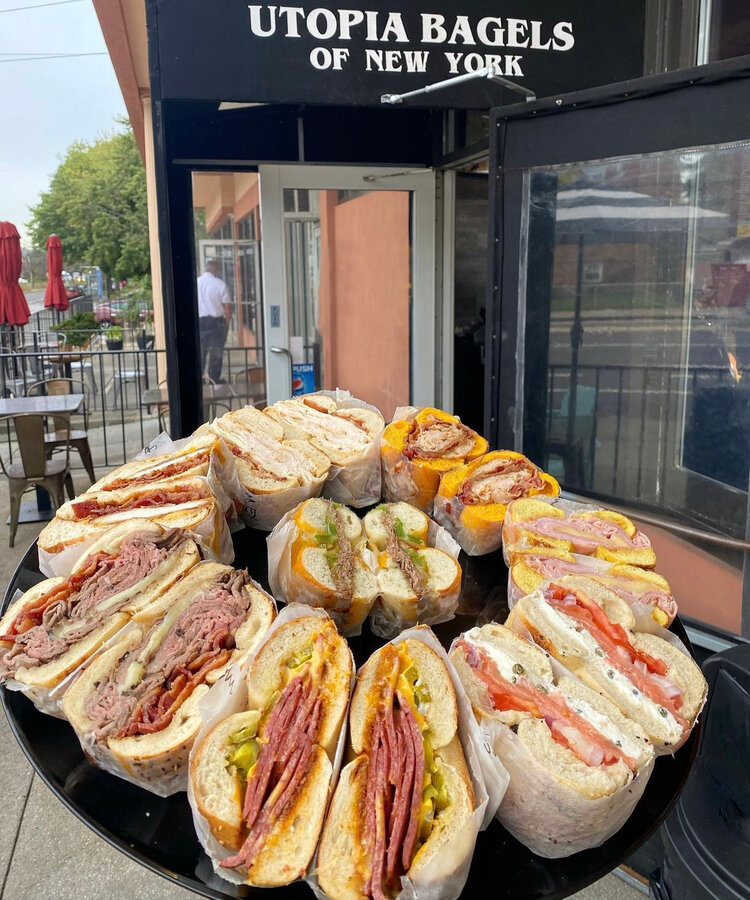 The fans have already spoken of Utopia Bagel's freshly prepared bagels as magnificent. Founded in 1981 in Whitestone, NY, Utopia bagels have passed down cooking techniques and secrets from generations and you can feel it.
Be it a plain bagel or with 10 different toppings, you won't be disappointed. Order their onion bagel with lox spread.
Find them: 1909 Utopia Parkway, Whitestone, New York, NY 11357
Click here to visit the official website of Utopia Bagels.
10. Russ and Daughters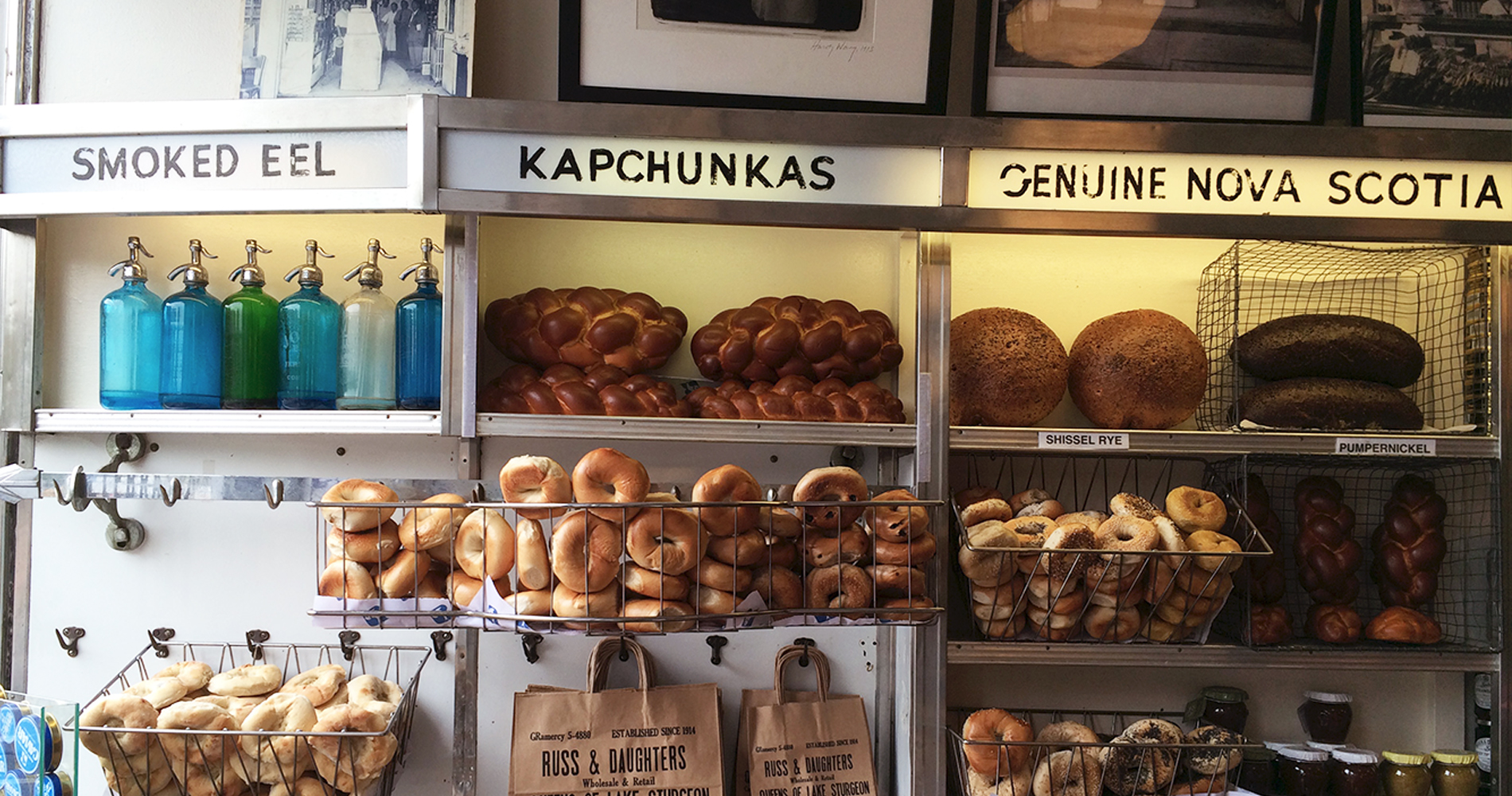 Sometimes literally, a basic smoked fish bagel sandwich and a sunset are all you need. Highly recommended, get New York City's best lox bagel at Russ & Daughters.
Their bagels and bialys are soft and chewy but sturdy enough to stick up to additions including cream cheese, smoked fish, or pastrami-cured salmon. As you might think, Russ & Daughters' bagels are excellent, but their smoked fish is truly outstanding. 
You will probably be doing it wrong if you're a foodie in New York and you've never tried a bagel at Russ & Daughters! Be prepared, you might have to wait in line at Russ & Daughters…but it'll be worth it.
Find them: Lower East Side, 179 E Houston St, New York, NY 10002
Click here to visit the official website of Russ and Daughters.
11. Shelsky's bagel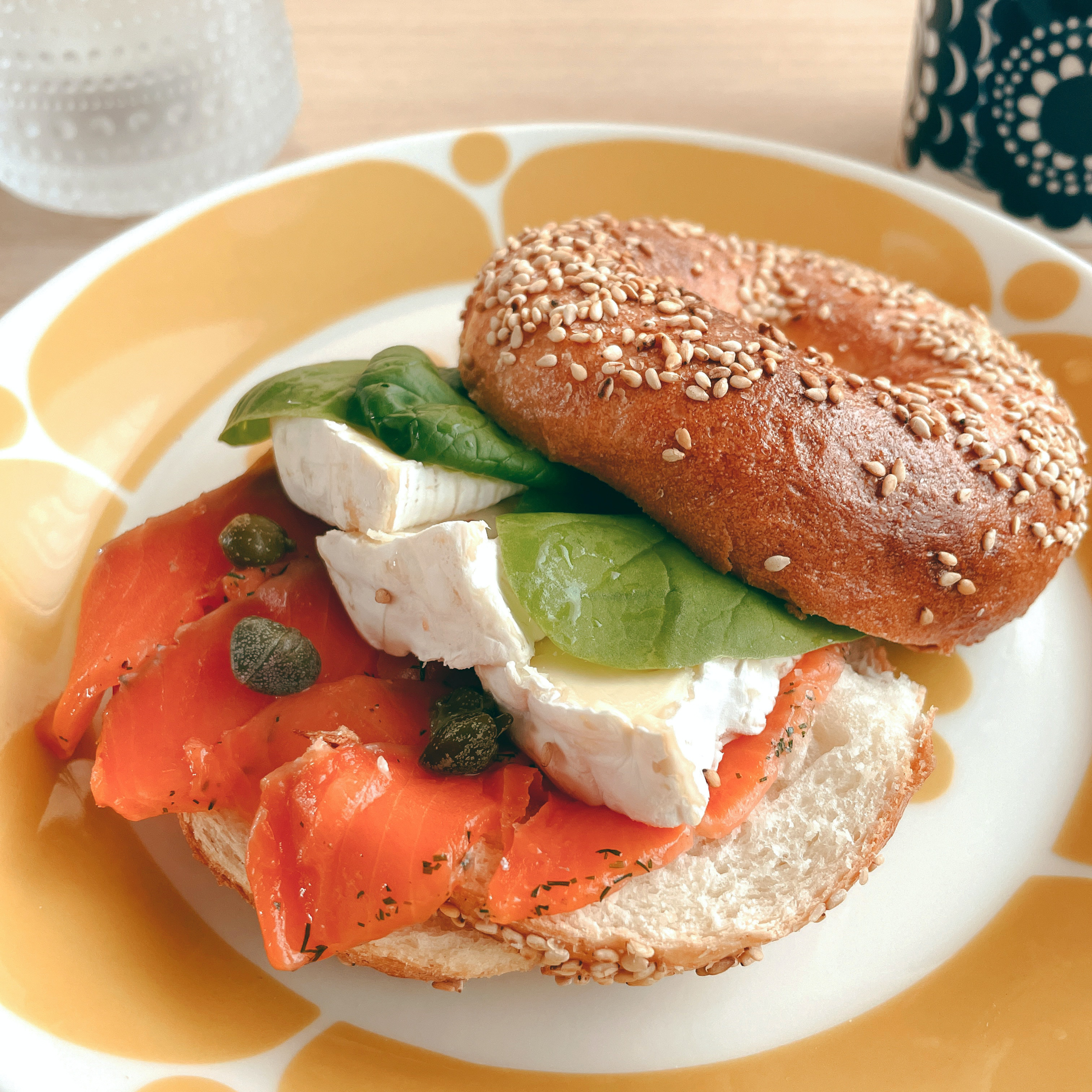 Shelsky's offers a wide variety of cream cheese varieties, smoked fish, chilly veggies, and scrumptious coconut macaroons, being everything one expects from a traditional Jewish Deli in New York City.
Bagels at Shelsky's are noticeably puffy, with crusty exteriors and doughy interiors, forming the perfect balance of chew and crunch in a bite.
From smoked fish to a potato pancake, lox bagel, or a plain sandwich, Shelsky's bagels have an authentic New York essence that will make you crave them more and more.
Find them: 453 4th Ave, Brooklyn New York, NY 11215
Click here to visit the official website of Shelsky's Brooklyn bagels.
12. Bagel Pub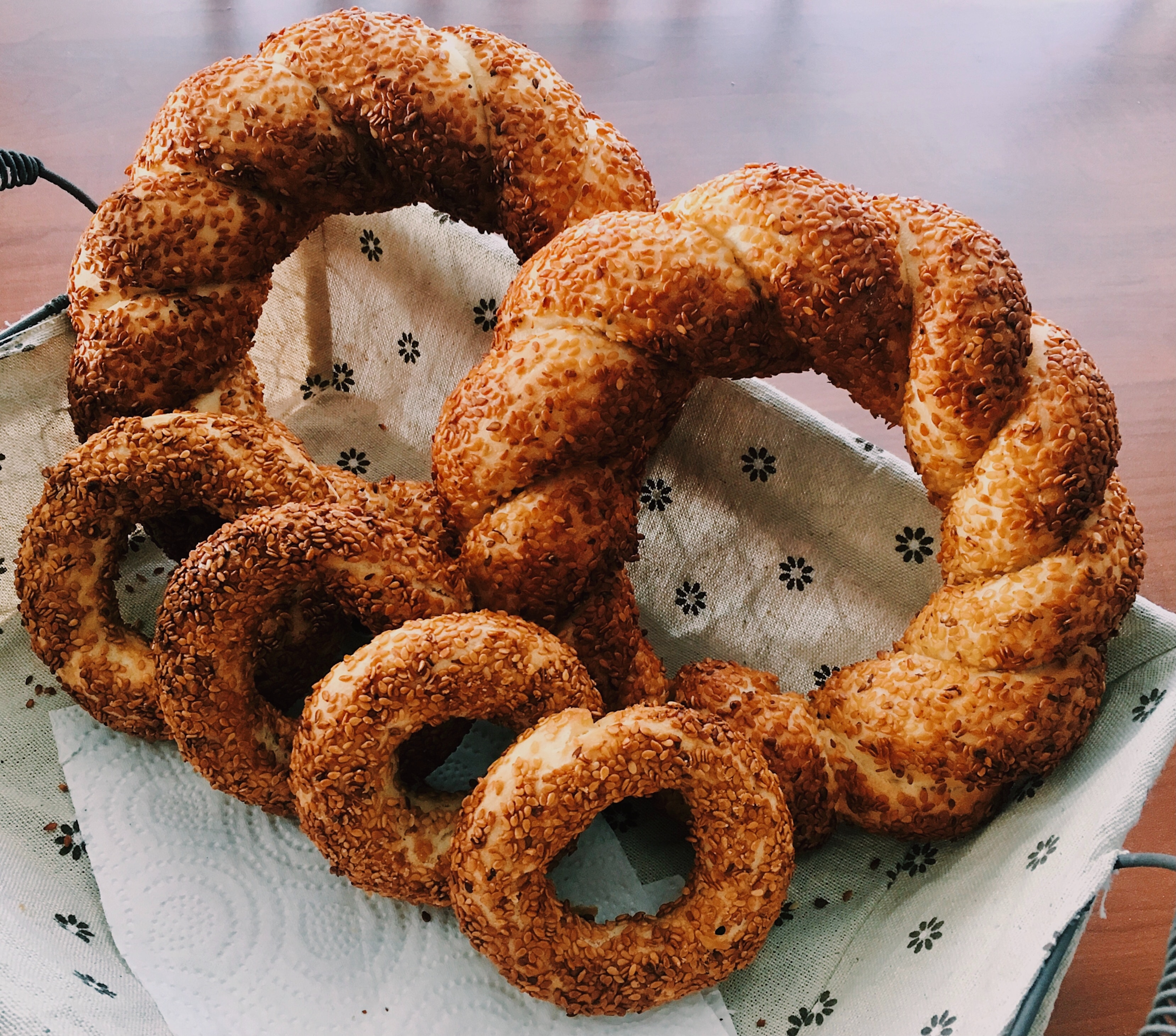 Hand-rolled and kettle-boiled bagels baked to perfection, Bagel pub has been a local favorite for a reason. This article would've been incomplete without this mention.
Bagel pub has a small chain of multiple shops in Brooklyn providing us with a variety of fresh bagels along with numerous cream cheese options. They also have commendable breakfast sandwiches along with hash browns, turkey bacon, and chipotle cream cheese.
Customers wait in two lines, riveted to their phones, while the staff behind the counter simultaneously slices bagels and takes names. The sound system is likely to be playing an old Ariana Grande song. However, you'll be glad you persevered once you've had a taste of the thick bagels.
Long lines of customers on weekends are a normal thing here but the bagels will be worth it. The friendly staff simply adds up to the perfect weekend experience.
Find them: Multiple Locations
775 Franklin Ave, Brooklyn, New York 11238
57 7th Ave, Brooklyn, New York 11217
287 9th St, Brooklyn, New York 11215
313 36th St, Brooklyn, New York 11232
Click here to visit the official website of Bagel Pub.
13. H&H Bagels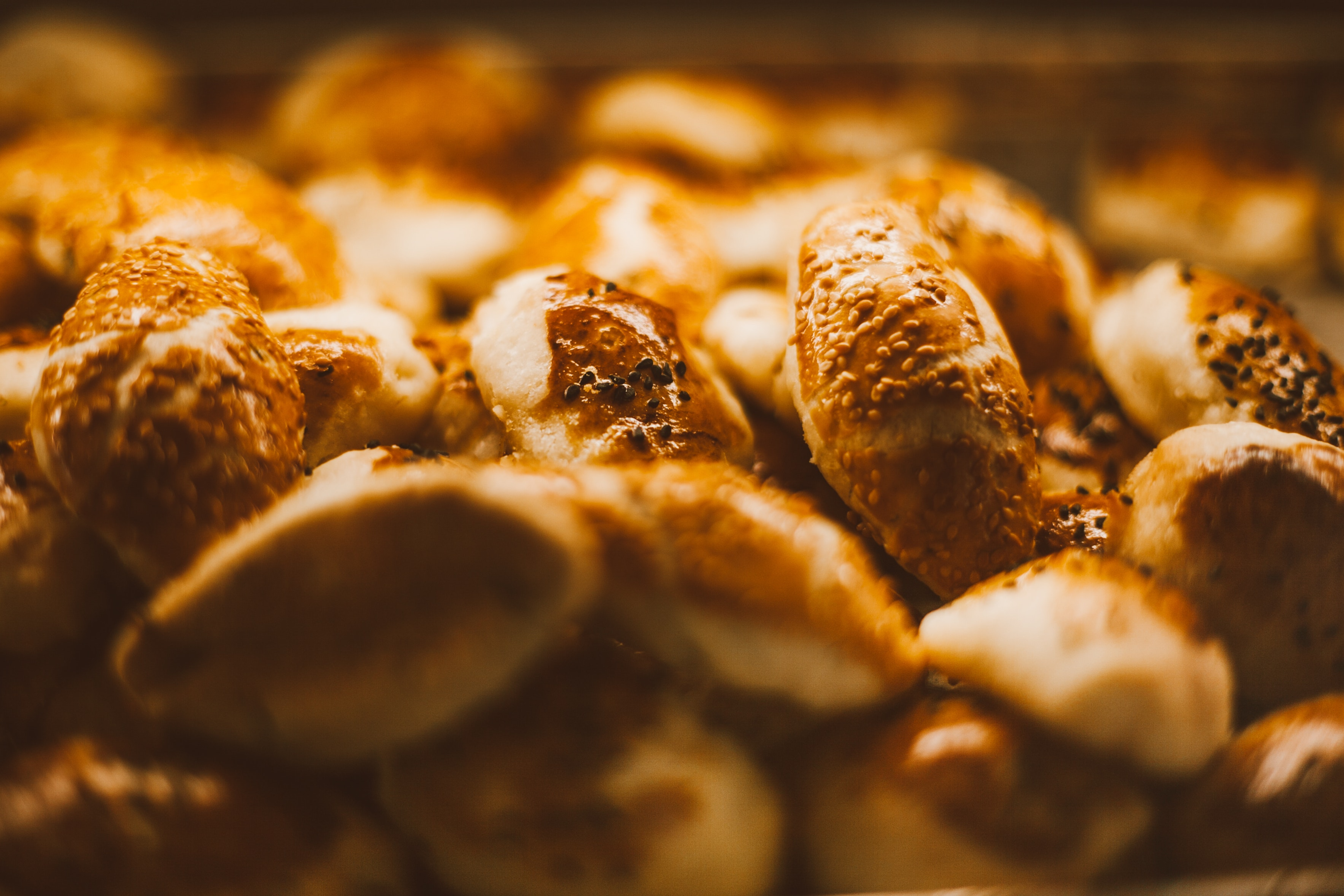 This iconic bagel shop presently is more of a pop culture metaphor than anything else, and their quality bagels make the experience even more fun, especially if you're a fan, we understand.
Not to mention, H&H bagels had been in some of the most enduringly popular television series, including "Sex and the City," "How I Met Your Mother," "The Office," and "Seinfeld," to name a few. Such recognition makes them perfect for bagel lovers, especially if you are looking to buy some bagels to bring back as a souvenir, this is a solid option to go.
An H&H bagel has a shiny, glossy appearance and a texture that is chewy, along with airy bagels somehow seem to coexist. It is a must-try!
Find them: Upper east side, 1551 2nd Avenue, New York, NY 10028
Click here to visit the official website of H & H bagels.
14. Kossar's Bagels & Bialys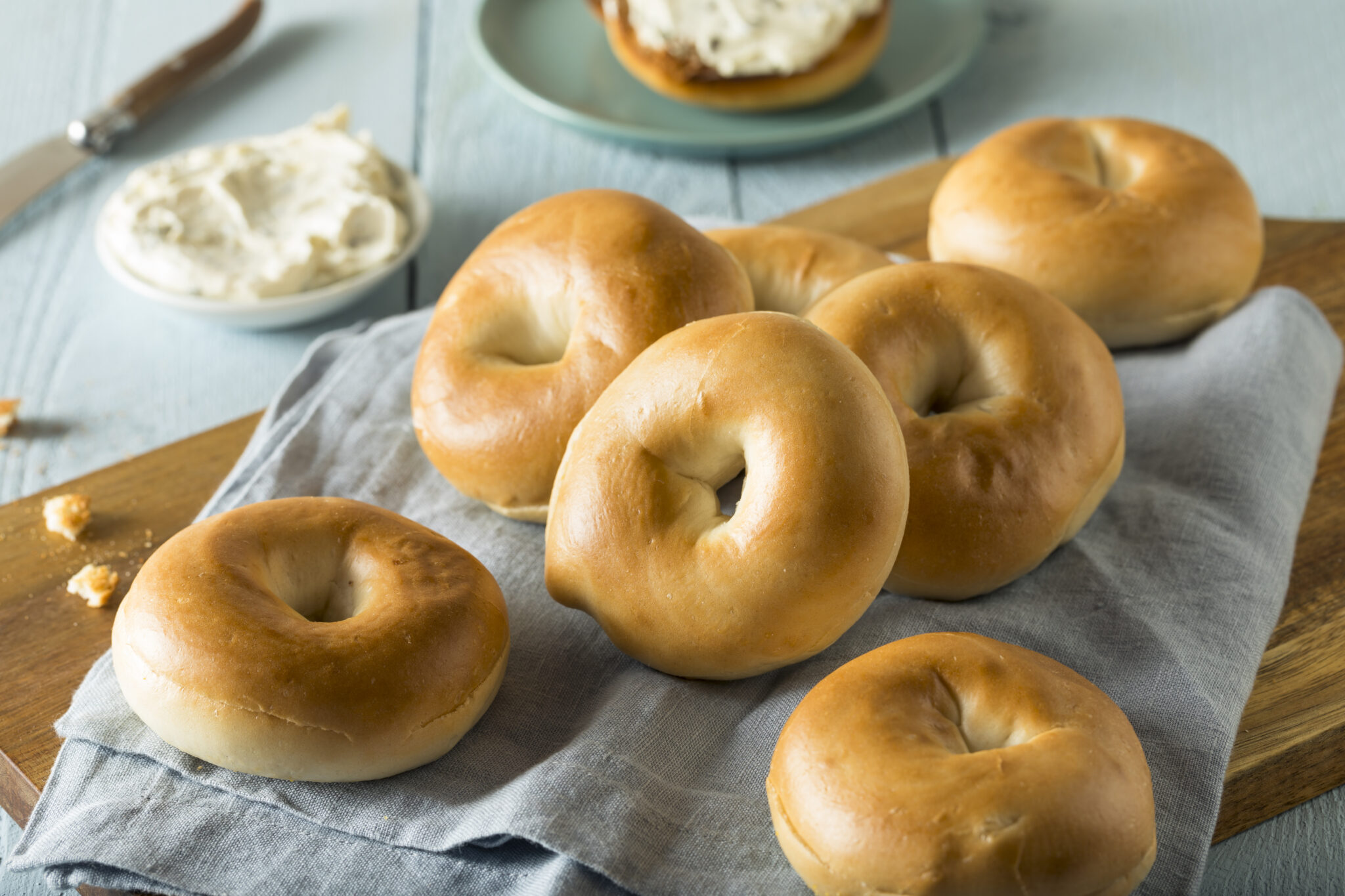 The oldest functioning bialy bakery in the United States, Kossar's iconic bagels are still prepared in the traditional, old-fashioned manner. They have a wide selection to pick from, including Plain, Pumpernickel, and Poppy.
The store recently underwent a refurbishment and now offers a variety of spreads. Highly recommended bagels and Bialy.
Bialy, in case you're confused, is a big and round pillowy puffy bagel imposter. Trust me you don't want to miss out on the city's best Bialy at Kossar's.
Find them: 2 locations
LES, 367 Grand St, New York, NY 10002
Hudson Yards, 536 W 30th St, New York, NY 10001
Click here to visit the official website of Kossar's Bagels & Bialys.
15. Zabar's Café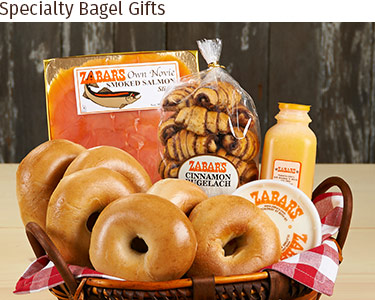 This has been an ideal spot for old-school New Yorkers. Having been around for more than 85 years, Zabar's Café is known for its bagels, smoked fish, exquisite cheese, coffee, artisan home goods, and other gourmet grocery items.
With options ranging from basic to onion to asiago cheese, Zabar boils and bakes its barley flour bagels in-house. To go with them, grab additional scallion cream cheese and freshly sliced lox from the grocer while they're still fresh.
Zabar's has grown so popularized in recent years that they now deliver its bagels and lox across the state. Their Bagel-themed gift baskets are available in a variety of designs that are beautifully arranged and delivered to you at your doorstep.
Find them: 80th and 81st Streets, 2245 Broadway, Upper West Side, New York, NY 10024
Click here to visit the official website of Zabar's café.
16. Pick a Bagel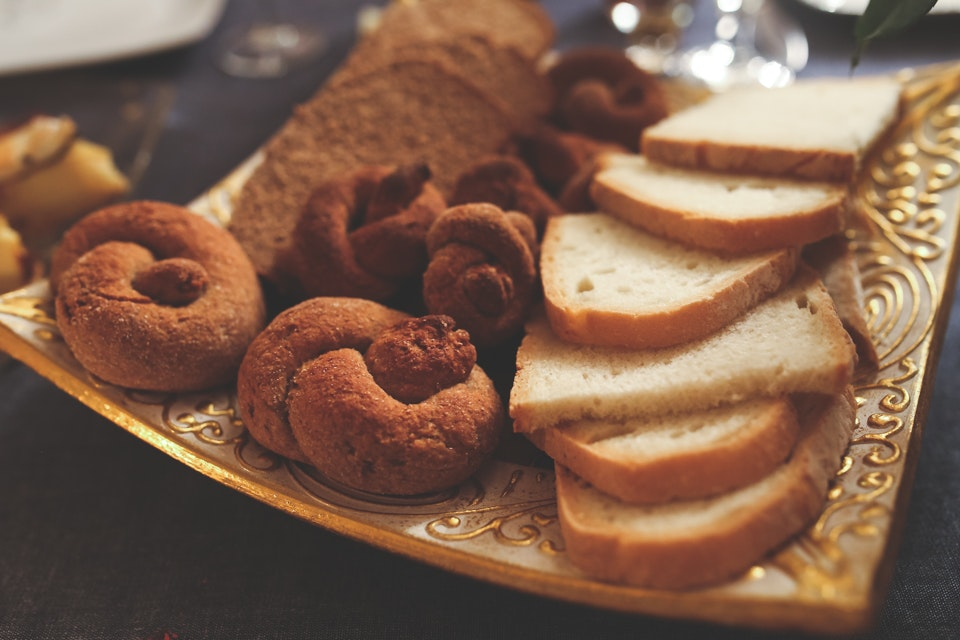 Since 1988, they have been skillfully hand-rolling delicious rings of dough, and when a bagel is as substantial, savory, soft, and chewy as each Pick A Bagel is, you will be forced to make exceptions in your meal schedule whenever you are in the area.
The bagels feature a crisp, well-baked exterior, a dense yet chewy texture, and a light malt flavor in the dough itself. Another great spot to get some of the finest New York bagels.
Find them: 891 8th Ave, New York, NY 10019
Click here to visit the official website of Pick a Bagel.
17. Bagel Supreme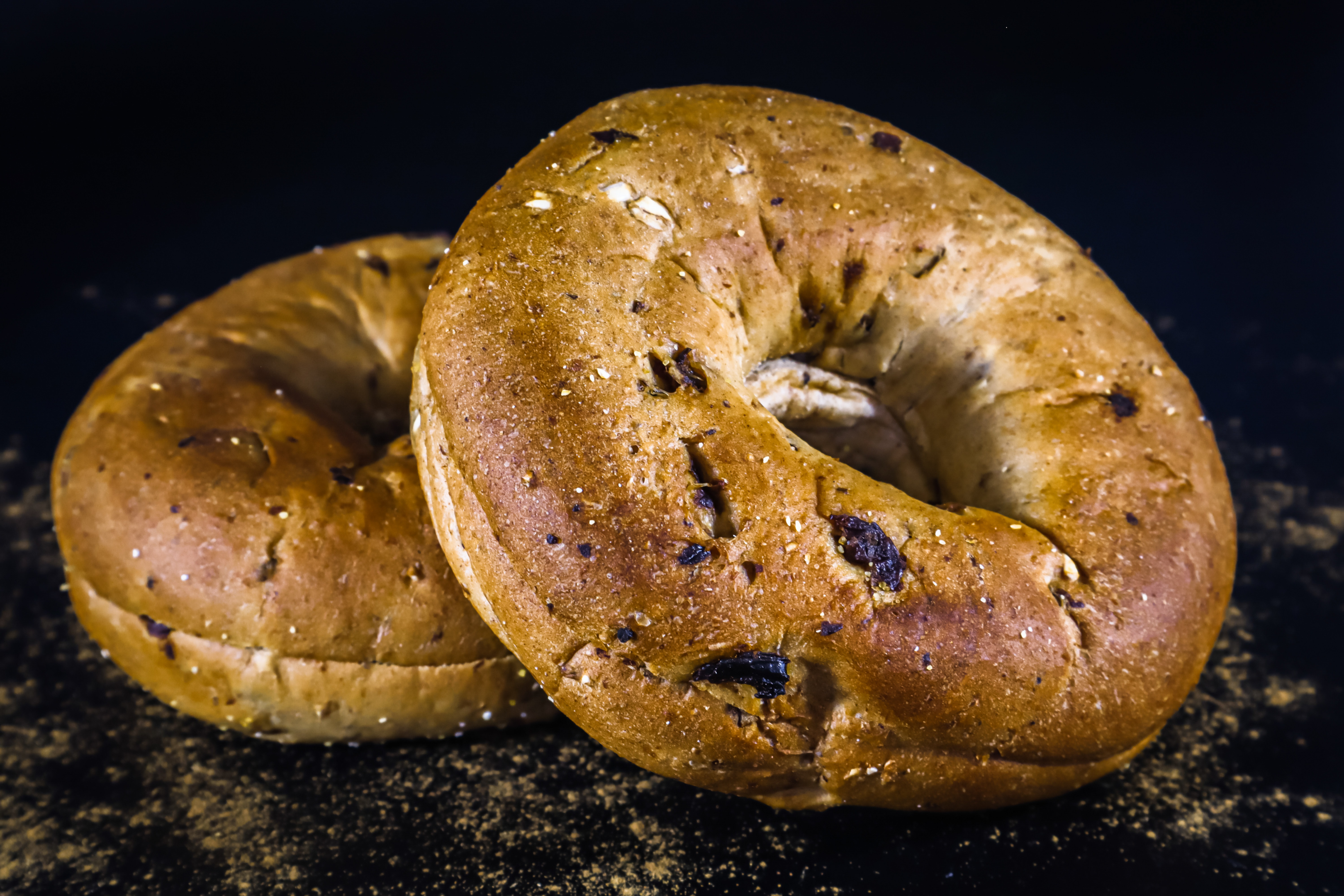 This popular spot in Bay Ridge is within a short distance from the R rail, making it a great stop for commuters and a route to work. Bagel Supreme will soon become your 'go-to' for a quick bite, emergency carb cravings, and a partner for early mornings.
Their traditional, boiled bagels are known for being huge, however, the selection of cream cheeses and spreads is standard deli fare. One bagel from this Bay Ridge bakery is almost large enough to be shared by two people. It is so huge and bulbous that the hole is almost completely disappeared from the thick bagels.
Our recommendation is their French toast bagel, which is sweet, a little sticky, and dusted with powdered sugar, is the Brand's most unique offering.
Find them: 9401 5th Avenue between 4th Avenue and 95th Street, Bay Ridge, Brooklyn, NY 11209
Click here to visit the official website of Bagel Supreme.
Summary
We know you might be craving bagels, especially after discussing them so extensively. Even the GenZ, TikTok community has endorsed toasted bagels as a quick and simple breakfast option that can be included in a productive daily routine making it a trend.
Thankfully, there are multiple locations across the city to get authentic quality New York bagels.
So are you too a bagel lover yet? No? Then you need to visit these shops and start your journey of falling in love with their hot, fluffy, and delicious bagels.
We hope that this post has helped you in discovering the best among them.