If you are a beer lover, you will thrive hard to find the best brewery in your place. However, if you are staying in Kansas City and looking for some of the best breweries in this city, then you might want to look at this article. In this city, microbreweries and the micro-community have been serving their beers from their brewery for years.
Kansas City is a famous tourist destination, and this city is proud to hold many attractions. Besides having some of the best breweries in this town, it is also known for having some of the best coffee shops.
If you wish to quench your beer thirst, visit these breweries. There you will get to taste their fine beers made from fresh ingredients. Some of the breweries in Kansas City also give a rotating list of beers and some best seasonal beers. These are the best you can have in Missouri.
Best Breweries in Kansas City
You will be overwhelmed by the city options when you visit Kansas City. It will not be so easy to choose the best brewery. You might not just want to end up at any random breweries. But need not worry. We will cover the best breweries options in Kansas City. If you visit these breweries, it will not only give pleasure to your taste buds but also learn about their ingredients, process, and rich history behind them.
1. Nimble Brewing
This brewing taproom is located on Oak St in Kansas City and is a crossroads brewery. This brewery's most famous and widely ordered beers are the double dry-hopped kid A NEIPA, IPAs, and Louise. The brewer of this brewery has experience of over 26 years in this field and is quite professional in his work.
However, if you are not a beer person, you can also have some other spirits. Nimble Brewing will not disappoint you, even if you are not among beer lovers. Grab a glass of your favorite heart or your favorite wine. In this brewery, there is something for everyone to drink. Besides their special beers, you can find some other branded beers from local breweries.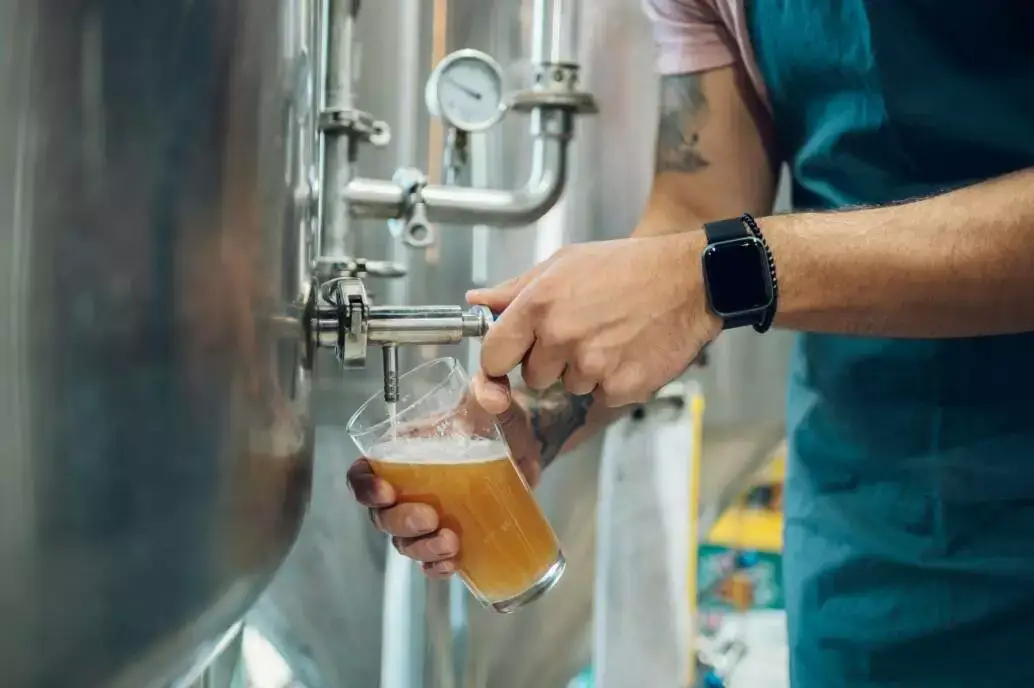 However, the saddest part for some people is that Nimble Brewing does not have food options. Since this brewery does not have a food truck, you will have to carry your food from other local restaurants; this brewery is also used for brewery events at some times of the year. If you visit Kansas City during any such, even time, then you can also witness one such tasting event. Nimble Brewing is a small space, but you can book this place for any event if you are looking for an event space.
2. Fringe Beerworks
This brewery is located at SE Douglas Street and is most popular for serving grapefruit wheat squeezed flavor beer. It also serves Madam X with coffee. This is the only brewery with an electric facility in the Kansas City metro. Due to the electric feature, it emits less carbon released when using electricity. The owner of this brewery is mainly responsible for spending the grain and recycling everything they can.
Due to this, all-electricity gives a constant temperature throughout the brewery, and it is best for producing the best quality brews. Their craft beer is famous for its final product and cleaner methods. Fringe Beerworks has a very rich history of delivering fine craft beer. They have been producing craft beers since 1926, and people love their beer taste. The best is grapefruit beer. You can even order the milkshake here.
3. Alma Mader
This brewery is the latest in Kansas City history. Even though this is a new brewery, it has booked its spot among the best-known breweries. The Alma Mader brewery has a branch in other parts of the city. In this brewery, the 10-barrel brewery and the minimalist taproom, which was opened this year, serve as a showcase for Mader's ales and lager.
Alma Mader brewery offers the New England-style IPA, which is very juicy and is typically made with melon-berry and grapefruit pine nose. It also includes cinnamon, cocoa, and vanilla with other balancing sweetness and roasted flairs. The Alma Mader is one of the top-rated breweries in Kansas City.
4. Martin City Brewing Co.
Drinking a pint here with their pizza or the signature Bloody Mary burger is the best thing you can do here in this brewery. Martin City brewing company can be found at 410 East of 125th street in Kansas City.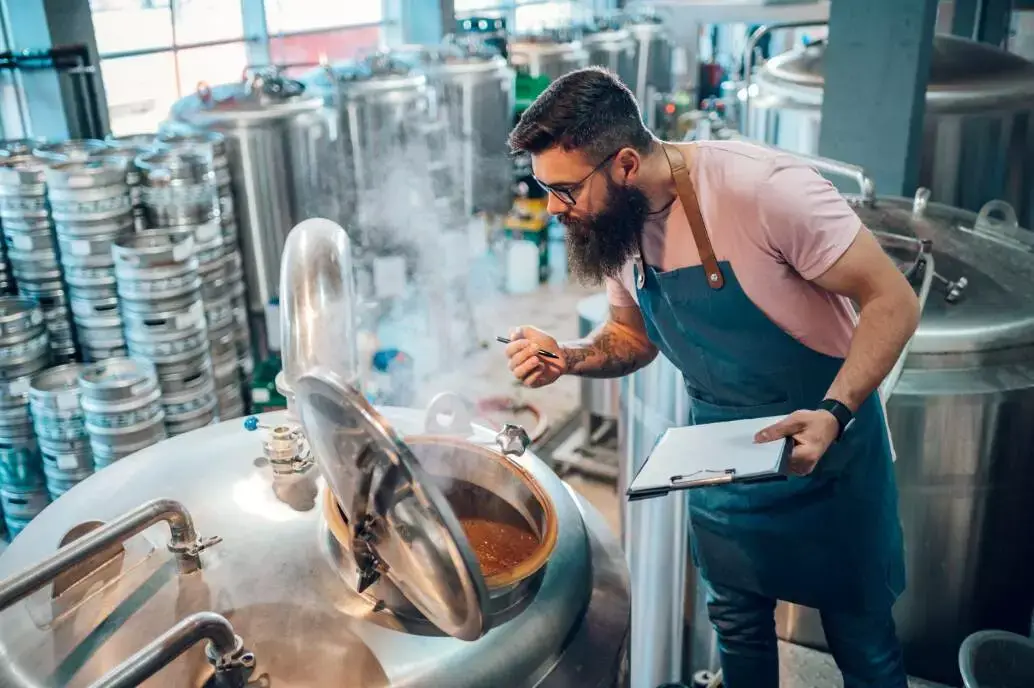 This brewery is on the south side of the city, and it also offers a membership program for everyone. This place may feel like a home to you because the environment here is very cool and homely.  You can grab on their most drank brews. You will find here the Belgian Abbey, with Hardway IPA, Belgian Blond, sour beers, and Sideway.
5. Rochester Brewing & Roasting
This brewing house is most famous for its classical American IPA, DDH Hazy IPA, Black Currant Sour, and Coffee Stout. This brewery is a part-time coffee shop, and also, at times, it serves brews from its brewery. Your journey searching for the best brewery in Kansas City can not be concluded if you don't visit this brewery. Although this brewery is a part-time brewery, it was worth seeing.
The Rochester Brewing & Roasting was launched in 2019 by four friends following their passion. With a passion for their art and science of brewing beer, they opened this brewery where they also serve special roasting coffee made from coffee beans worldwide. The brews available here will make your mouth water for a pint, their pizza, and the beautiful scenes from their café.
6. Callsign Brewing
This brewery can be found on gentry Street in Kansas City, and Steve Sirois first founded it. This brewery serves its craft beer in memory of the lost veterans. The founder of this brewery and his son were previously part of the Airlift Squadron in the Missouri Air National Guard unit.
You can visit this brewery to taste their famous Fighter Pilot Ale and Lifter Irish Red. Their craft beer is also named after the unit names. This brewery is a special 10-barrel brewery and taproom where you can taste a variety of ales and barrel-aged brews. The small space of this brewery only causes a problem with the seating arrangements.
7. Blind Tiger Brewery
This brewery can be located on 37th Street in South West Kansas City. This brewery is known for serving six flagship beers. According to some southern dialects, the stuffed tigers alert the potential patron of the availability of illicit alcohol. These tigers are considered blind since the authorities knew nothing about illegal alcohol.
It is one of the best breweries, where you will find rotating beers and you will even find the best IPAs. From this brewery, you can order the Top Gun IPA, County Seat Wheat, Block IPA, or the Maibock, which are the special of the house. This brewery has the best brewmaster, who has once won the award for making the best brews. Since this master joined the Blind Tiger Brewery, the house has won almost 21 international and national awards. Paying a visit to this brewery is a must if you are looking for the best brewery in Kansas City.
 8. Boulevard Brewing Co.
This brewery was first launched in 1989, and since then, they have been serving their masterclass brews. The Tank 7, Easy Sport, and Unfiltered Wheat are some of the best remedies in Boulevard brewing which you drink during your stay in Kansas City. To find this brewery head toward Southwest Boulevard in Kansas City. This brewery is also the second largest brewery, and it has the most number of employees. Boulevard Brewing Company has given jobs to over 150 people under it.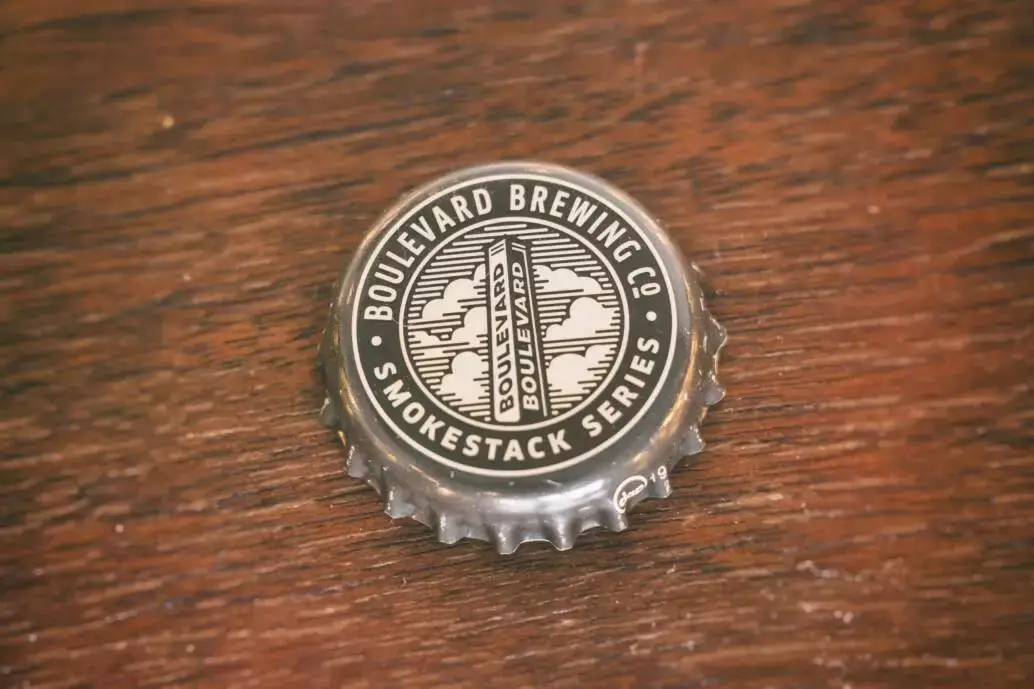 Boulevard Brewing is not only responsible for giving employment but also believes in a clean environment. The waste materials generated from this brewery are mostly recovered, and the local cement manufacturer incinerates the remaining waste to generate energy. This brewery later again uses this energy.
The veteran brewery is mostly responsible for making Kansas City a cool beer-drinking city. In addition, this brewery also helps in ranking Missouri to stand in the top 10 for Beer connoisseurs. If you are in the Boulevard touring group, you can get a large beer hall sponsored by Boulevard Brewing Company. This beer hall is 25000 sq feet huge.
9. Free State Brewing
Free State Brewing started in 1989, and since then, they have served many special brews. Their Northern Lights, Festivus, and Alieu, are the most sold brews. You can find this brewery on Massachusetts Street. It is also the first brewery to be legal in 100 years of the state's history. This brewery has been responsible for bringing people together and serving them food and beer for over three decades.
In this brewery, you will not go empty stomach. There is nearly something for everybody. The best part of this brewery is that you cannot go wrong in anything. Here you will find the seasonal and flagship limited beers on bottles and a tap. They also serve an extensive menu in terms of food.
It doesn't matter if you are not on your appetite; the menu here will change your decision since the food is equally delicious as the brewer's alley and pale alpha ale. This brewery also has great reviews on the internet. You must visit this brewery and taste their brews. After you see this brewery, keeping it away from your list of Kansas City's best breweries will not be possible.
10. Casual Animal Brewing Co.
It is a special brewery found on McGee Street in Kansas City. Here you will find many types of IPAs, which may be the best brews in the entire state. Most locals love to visit this place and try their seasonal brews. In Casual Animal Brewing, you can order the Hazy IPA, Peanut Butter Stout, Indian Pale Ale, and Honey Wheat. These are some of the best brews in Kansas City's Casual Animal Brewing Company.
The name of this brewery has a deep meaning. Casual Animals means the small batch, fresh, and local sources. The owner, Kyle, and Lara of Casual Animal Brewing donate $2 for every pint they sell.
Other Breweries
You will be amazed by the number of breweries that are in Kansas City. If you cannot visit any of these breweries, you can even try some of these breweries. They are also considered the best breweries in this city.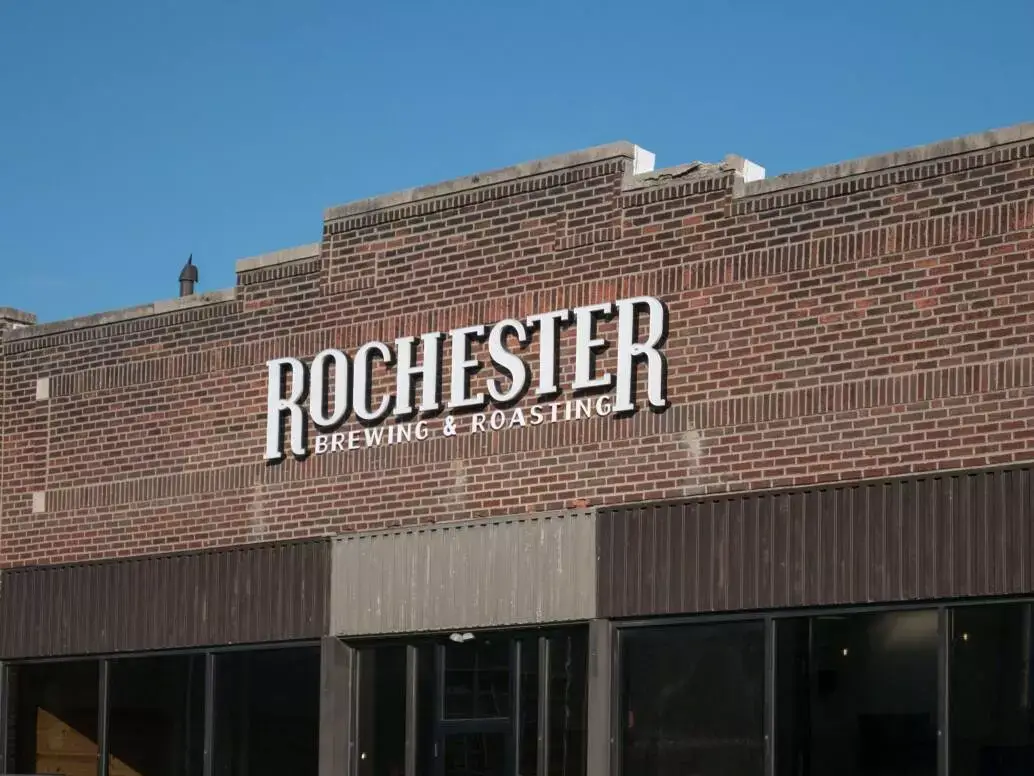 Crane Brewing (farmhouse ales and farmhouse IPA)
Big Rip Brewing Company (North Kansas City)
Border Brewing (Patio pale ale)
Brewery Emperial (American and European beers)
Green Room Burgers & Beers
East Forty Brewing in downtown Blue Springs.
Smoke Brewing
Cinder Block Brewing Co. (Session beers)
Stockyards Brewing
Final Note
Kansas City can be a small place in Missouri. But there are tons of things going on in and around the city. You will find plenty of opportunities to engage yourself in this city. There are not only breweries, but you will also find several other attractions and famous shops. Besides having the best breweries in Kansas City, it also has some of the best coffee shops in Missouri. If you are not a beer lover but want to quench your thirst, you can also check out some coffee shops.
In Kansas breweries, you will also find pool tables and watch sports to enjoy your drink. Most breweries have a spacious patio with unique beers, and most importantly, it maintains a family-friendly atmosphere. You must check North Kansas City for some great beer and smoked meats.
However, if you are looking for the best breweries, it will become sort of compulsory for you to know about the breweries in this city, their seasonal brews, and other spirits served.
Also read: Best Coffee Shops in DC.
Verified Content by Experts
USA Tales has content written by niche experts, travelers, students, and those with real-life experience. Our content is also periodically reviewed by subject matter experts to ensure content accuracy and relevancy. Have a question? Email us at team@usatales.com