Are you tired of your work life? Do you need a break from your routine? Are you planning how to spend your vacations? Glamping or glamorous camping is the best way to spend your vacation. Taking a break makes you happier and refreshed if you wish to stay closer to nature.
It is simple to discover a place to go glamping in Florida, with numerous destinations to determine from. With hotel accommodations becoming more expensive, people have sought affordable ways to enjoy their vacations and connect with nature. These glamping spots in Florida are perfect for families, couples, small groups, or solo.
1. What Is Glamping?
Glamping is growing and becoming very famous. Glamping is where beautiful nature meets modern amenities. It's a way to experience wild nature and parts of the world without sacrificing comfort. A fusion of camping and glamping is an authentic way to witness nature while living in it.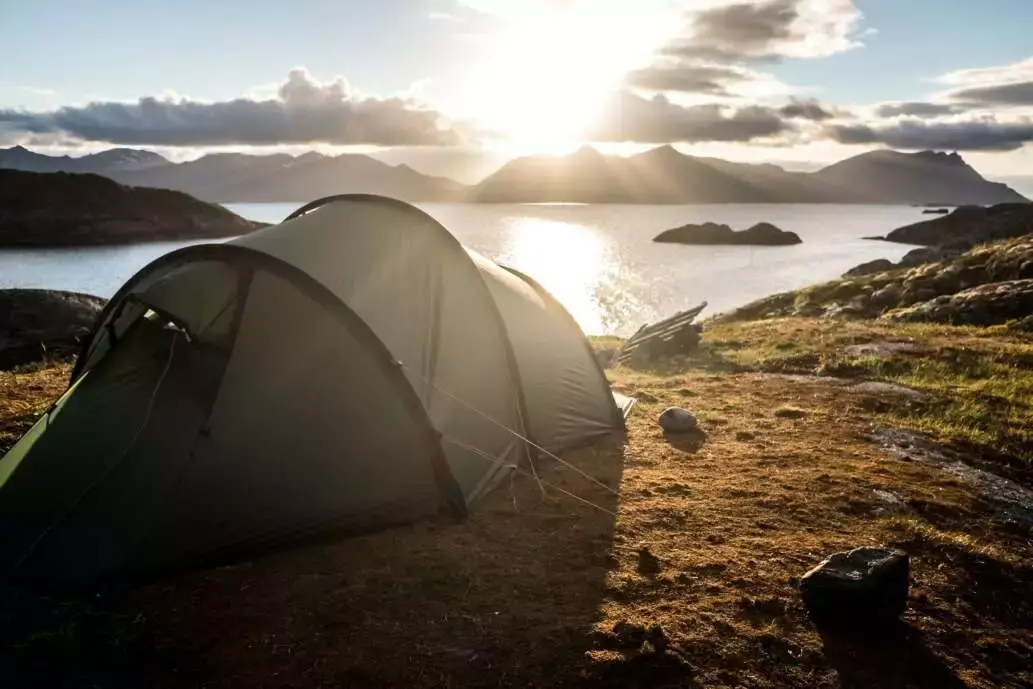 A glamping site has tents and more than 16 accommodations ranging from tree houses to cabins to thatch-roofed huts to tiny houses. Apart from tiny houses, you also get luxury like king/queen-sized beds, linen sheets, electricity, a comforter, AC-heater, rocking chairs, outdoor showers, heated pool. It is like fancy camps.
Each camping site has grilling grates and a fire pit; it is like staying at a full-service resort. Glamping is a luxury with restaurants nearby, outdoor dining areas, picnic lunches on picnic tables, campfires, and butlers. Glamping remains an attractive alternative. You can enjoy the fun of camping while being comfortable and getting good sleep in a bed. Glamping is luxury camping that allows you to appreciate beautiful nature without compromising comfort.
This way, you can enjoy a pleasant view of Florida's landscape with direct access to luxurious and comfortable beds and modern private bathrooms. No more sleeping on rough ground or cooking over a fire.
Glamping is like staying in a mini-hotel while enjoying the outdoors! These glamping places are suitable for couples, families, or anyone who wants to experience nature with luxury. From tents to cabins, if you are looking for some luxury with your outdoor adventures, you must check out these fantastic glamping places in Florida.
If you plan a vacation in Florida, you will find several good options, ranging from safari-style tents to rustic cabins. These places are located in the perfect spot where there are many activities that you can enjoy. Curious about where to start? Get your bags ready. We are here to help.
2. What to Pack for A Glamping Trip? Basic Packing Checklist
Most glamping sites have comfy mattresses, towels, and fully equipped bathrooms with hot tubs, showers, etc. So the first step is to look at the amenities your glamping site offers and what activities you will participate in.
2.1 Clothing
Check the weather forecast beforehand and determine what to bring. You will spend most of your time exploring nature, so it is important to be mindful while packing clothes. It gets colder at night despite the weather, so it is important to pack layers and warmer clothes. Bring clothes that can be worn multiple times and material that dries and absorbs moisture quickly.
Depending on the activities you are going to do, it is essential to pack different kinds of shoes like sneakers, hiking boots, sandals, and flip-flops to have the best glamping experience.
2.2 Electronics
While glamping vacations are a way to disconnect from the internet world, it is important to carry necessary technological equipment like portable chargers, cameras, camera gear, headphones, waterproof cases, speakers, flashlights, etc.
Don't bring expensive electronics as you don't want to spend your time looking after them.
2.3 Outdoor Essentials
If you're staying in a luxury glamping place, then you might already have all these essentials, but it is important to double-check and carry essential toiletries and essential gear.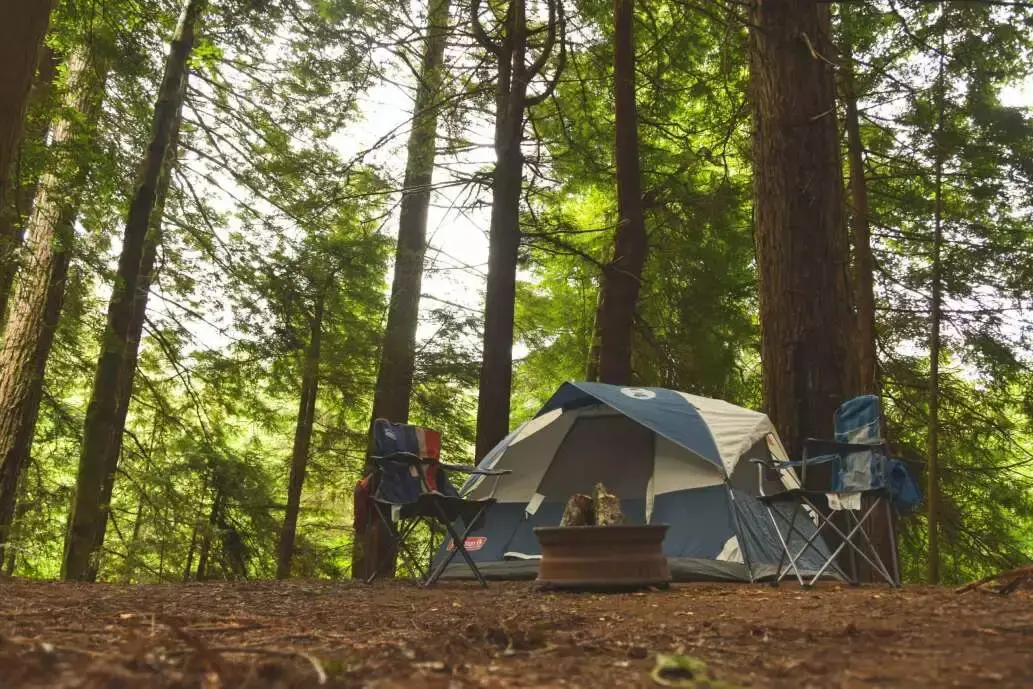 Determine how you wish to spend your outdoors. You will need a toothbrush, toothpaste, sunscreen, sunglasses, dry shampoo, mosquito repellent, etc. You might also need a bathing suit, umbrella, hammock, water shoes, rock climbing gear, helmet, etc.
2.4 First Aid Kit
 It is important to carry a first aid kit with you. Carrying band-aids, hand sanitizers, ointment, antibiotics, and burn creams is necessary. It would be best if you were prepared with a first aid kit for whatever natural environment you're entering.
2.5 Food and Snacks
Most glamping sites provide food, but you should bring some food and snacks. The grocery stores and restaurants sometimes are far away. You can bring dry snacks that are not to be heated, or you can roast your food in the grills if provided by your glamping site
3. Eight Luxury Glamping Places in Florida You Need to Check Out-
3.1 Westgate River Ranch Resort
The Westgate River Ranch Resort is an authentic Florida dude ranch located one hour south of Orlando on 1,700 acres. It offers a range of accommodations that suits all family sizes and budgets. It has cowboy-themed accommodations. The resort's location is serene, and you can spend a relaxing vacation that's hard to find amidst Central Florida.
Available Accommodations-
Tent Camping, Platform Camping, Cabin, Cottage, Rail Car, Glamping tents, Lodge room or suite, Luxe teepee, Luxe Conestoga Wagon. All the accommodations are equipped with luxury linens, comfortable beds, an air conditioner, a microwave, and a mini-fridge. There are separate private bathhouses and toilet rooms. Luxe teepee and covered wagon include many activities with your stay. There are several outdoor activities to fill your time.
On the property of Westgate River Ranch Resort, you get everything you require during your stay. Some activities may require an additional fee. You can also bring your tent, reserve the resort's tents, and stay in a private cabin or lodge. Westgate River Ranch Resort is pet-friendly; however, they allow only two dogs per unit. No other types of animals are permitted.
You can enjoy onsite resort activities like horseback riding, swimming, line dancing, archery, and more recent activities like an escape room, swamp buggy rides, and zip line. You can schedule and enjoy all the activities you like and engage in activities from swimming to playing horseshoes to sitting by the campfire.
3.2 Lake Louisa State Park
Lake Louisa State Park is spread over 4,500 acres, just 25 minutes away from Disney World, International Drive, and any other destination in central Florida. Situated in Clermont offers luxury bell tents completely equipped with a queen bed, air conditioning and heat electricity, cozy pillows, and extra mattresses available at small charges. At a short walk, private bathhouses are there. The quaint patio area and strings of lights give a charming touch to the tent. This place offers luxury glamping at its best.
The luxury bell tent is over 200 square feet. You also get a private pavilion, an Exterior seating area with a fire pit, a device charging station, and a picnic table area with a barbecue.
It also has Off-Grid Eco-Tents that are fully furnished and fully equipped. It has remote control solar-powered lights, a charcoal grill, a comfortable queen bed, etc. The tent can accommodate up to 2 adults and children. At Lake Louisa State Park, dogs are allowed.
Louisa Lake offers kayaking, guided tours, hiking, cycling, horseback riding, swimming, fishing, and a family-friendly playground area. Experience and reconnect with nature while staying at lavish outdoor accommodations. Lake Louisa's luxury glamping tents are comfortable for the whole family.
3.3 Everglades Adventure ToursEverglades Adventure Tours has glamping cabins that will give you a unique vacation in the fascinating Florida Everglades. These Everglades glamping cabins give you swamp and prairie views. The thatched roofs are self-cooling.
It has large wooden windows that offer a view of the swamps. Showers and private bathroom facilities are located within walking distance. One can arrive in a group in a tent. Many travellers do not carry tents or camping gear when they travel. Seminole Indian Chickens give a different experience than a traditional hotel room. It is a place to rest and relax in nature. The chickee hut is the best option for large families and groups that want to set up camps.
You can enjoy the Florida Everglades' mesmerizing sunrises and sunsets. Enjoy a cup of coffee or cocktails from the deck and watch the bird flying in the morning sky.
Glamping in the Everglades can be a memorable experience. They also supply a la carte, additional sleeping bags, camp cots, smaller tents, and a small stove. This also includes a deliciously prepared meal that you can enjoy at the fireside.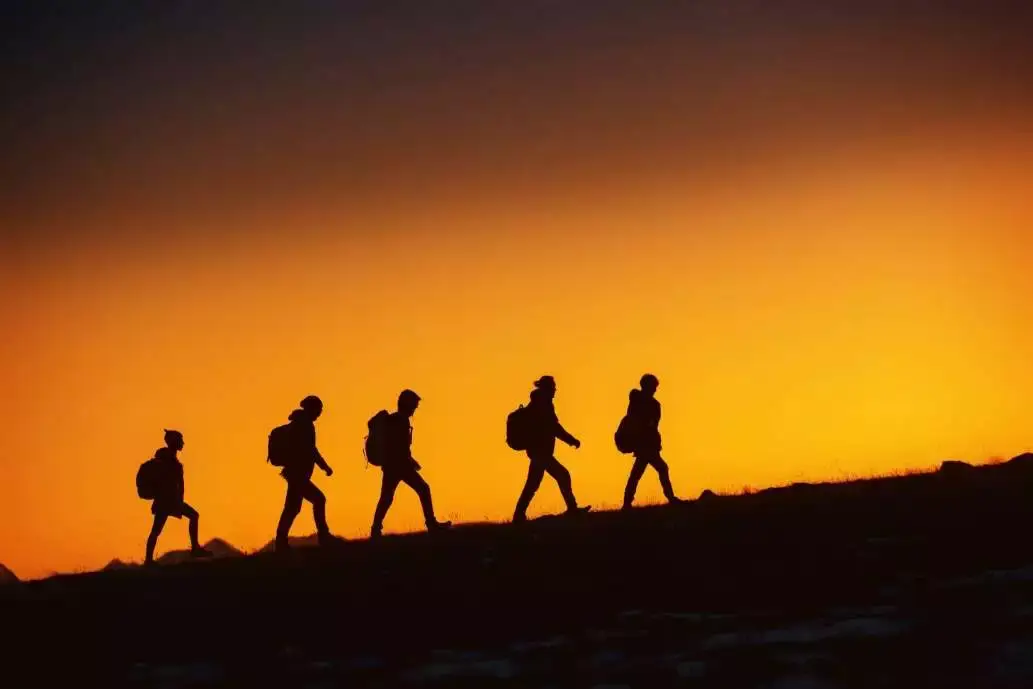 3.4 Your Safari on the Suwannee river
A modern Florida glamping safari tent, situated on Suwannee River in Live Oak is an affordable and perfect chilled rural getaway for outdoor lovers. The safari tent is elevated on a wooden platform; the amenities will make you feel at home. The glamping tent features a bathroom, a comfortable queen-size bed, charcoal grill. There is also a bathroom with a sink, toilet, and shower. They have AC for hot days and heated blankets for colder days.
The outdoor kitchen, grill, gas stove, riverside deck, and fire pit are just a few steps away. It also has outdoor seating, like patio furniture, a BBQ grill, and a fire pit. The camp area is fenced on all four sides. Guests must check-in after 1 pm and check out by 11 am. They are pet-friendly.
Nearby activities that you can enjoy our water tubing, hunting, jet skiing, scuba diving, hiking, etc. Check out all the attractions close by the glamping Florida getaway.
3.5 Coldwater Gardens
ColdWater Gardens is an eco-resort located in the Panhandle region just North of Milton, Florida. Coldwater Garden is a naturally grown garden, and greenhouses to explore it make for unique accommodations. Coldwater has many options, from modern cottages to camping, treehouse, and glamping. Here no pets are allowed except for ADA service animals.
Coldwater Gardens mainly focuses on exploring nature and recreation of agricultural practices. You will find four cottages with electricity, indoor bathrooms, a coffee maker, mini-refrigerators, full kitchens, and air conditioning.
Some small buildings and tents are suitable for anyone's needs these. The gardens are spread over five acres, and guests can wander, observe and purchase organic things from the gardens. You can also enjoy swimming, tubing, and kayaking along the beaches.
3.6 Headwaters Hideaway Eco Retreat
Headwaters Hideaway Eco Retreat is one of the best glamping resorts near Jupiter beach town, and it is constructed almost from upcycled shipping containers. You will find a 4-bedroom lodge with a 2-bath home with a kitchen, outdoor patio, and living room. You get facilities like dishes, microwaves, stoves, refrigerators, and other cooking essentials.
The lodge overlooks the Loxahatchee River, and it is a perfect getaway for holidays or family gatherings. All the bungalows are near the waterways, and you can enjoy kayaking and canoeing.
Enjoy the view of the wildlife of Loxahatchee River and Riverbend Park. Explore the beautiful Jupiter, a beach town surrounded by a crystal river and an undeveloped nearby beach where you will find sea turtles. At walking distance, there is Riverbend Park, which is home to plenty of hiking and biking trails. Guests can also use free bikes and kayaks.
3.7 Twin Lakes Camp Resort
Twin Lakes Camp Resort is a luxury camping place in Defuniak Springs, Florida. They provide luxurious amenities so you can enjoy nature's essence comfortably. The tents are canvas cottages with wooden floors that accommodate up to 6 people.
A full-size private bathroom accompanies the tents, and they have an iron clawfoot tub so that you can relax. You can enjoy the king-size bed and bath in a hot tub while looking at the spectacular view of the lakes. To give you privacy, the entrance has canvas flaps.
The glamping tents include microwaves, refrigerators, coffee makers, and TV. They are fully air-conditioned and heated, so you can have the perfect getaway any time of the year. It is pet-friendly. Onsite self-parking is available.
3.8 The Griffin ranch
The Griffin Ranch gives you an experience of classic, old Florida ranch life. It captures the elegance and romance of the old era. It is on 30 acres of land a few minutes from the Ocala Forest, filled with ponds and wooded areas.
It features guest cottages and cabins that have antique interiors. The cottages have amenities like a modern kitchen, cooking pots, pans, microwave, grill, and fire pit. The six accommodations suit families, pets, couples, and solo travelers.
The ranch is the perfect glamping getaway if you want an escape from your daily routine and encounter an intimate experience with farms and wildlife. The living area is filled with music, books, and board games for leisure. Fresh meats and organic vegetables are always available. Nearby the ranch, there are many fine restaurants.
You also get a complimentary breakfast that includes freshly baked bananas, strawberry bread, granola, juice, coffee, tea, etc. You can enjoy biking, canoeing, hiking, kayaking, horse riding, scuba diving, etc. The check-in time is 3:00 pm, and the check-out time is noon.
Closing Thought
With glamping, you get access to parts of the environment, like beautiful treehouses overlooking serene views that you wouldn't have access to. It is like glamorous camping.
Glamping is different from camping as it includes accommodation and amenities. While camping, you experience sleeping in tents or recreational vehicles. Glamping makes the experience easier as you can take advantage of the amenities if the weather is bad.
Glamping sites are less expensive than staying in hotels and resorts. Unlike camping, you get a comfortable double bed to sleep in, where you have to sleep on the ground or ruin your tents if the weather is bad. Glamping ranges from $50 to $2,000 per night, depending on what facilities you are looking for.
Florida is known for its beaches, lake wales, amusement parks, florida state parks, theme parks, and amazing landscapes. If you plan a vacation in Florida, you will find several options for glamping ranging from cabins to tiny houses.
From Panama city beach to Santa rosa beach to everglades national park to Grayton beach state park to big cypress national preserve, all these spots are located in beautiful locations and have many great glamping activities outdoors. Pack your bags and go through the checklist, make sure you didn't miss anything, check all the amenities of your stay and have a fantastic glamping getaway.
Verified Content by Experts
USA Tales has content written by niche experts, travelers, students, and those with real-life experience. Our content is also periodically reviewed by subject matter experts to ensure content accuracy and relevancy. Have a question? Email us at team@usatales.com